Law enforcement officers in Minnesota arrested roughly 60 people on Tuesday night as civil unrest continued for the third consecutive night following the shooting of a 20-year-old man.
A peaceful vigil devolved as people there tried tearing down a fence erected around the Brooklyn Center Police Department headquarters, with others chucking bricks and other objects at officers protecting the building.
After some of the crowd ignored orders to disperse, they were arrested for riot and other crimes, Minnesota State Patrol Col. Matt Langer told a press conference early Wednesday.
"I just really want to thank all of the protesters, they came out and expressed their First Amendment right, and those that remained peaceful throughout the day, which were the vast majority of the people who came out in protest today," Booker Hodges, an assistant commissioner with the Minnesota Department of Public Safety, added.
"But unfortunately, there were those that decided to come out and throw bricks … alcohol bottles, cans, and other items at law enforcement officers today. This type of behavior is not acceptable. We're just quite frankly not going to tolerate it."
Civil unrest also took place in other cities across America, such as Portland, Oregon, and Los Angeles, California.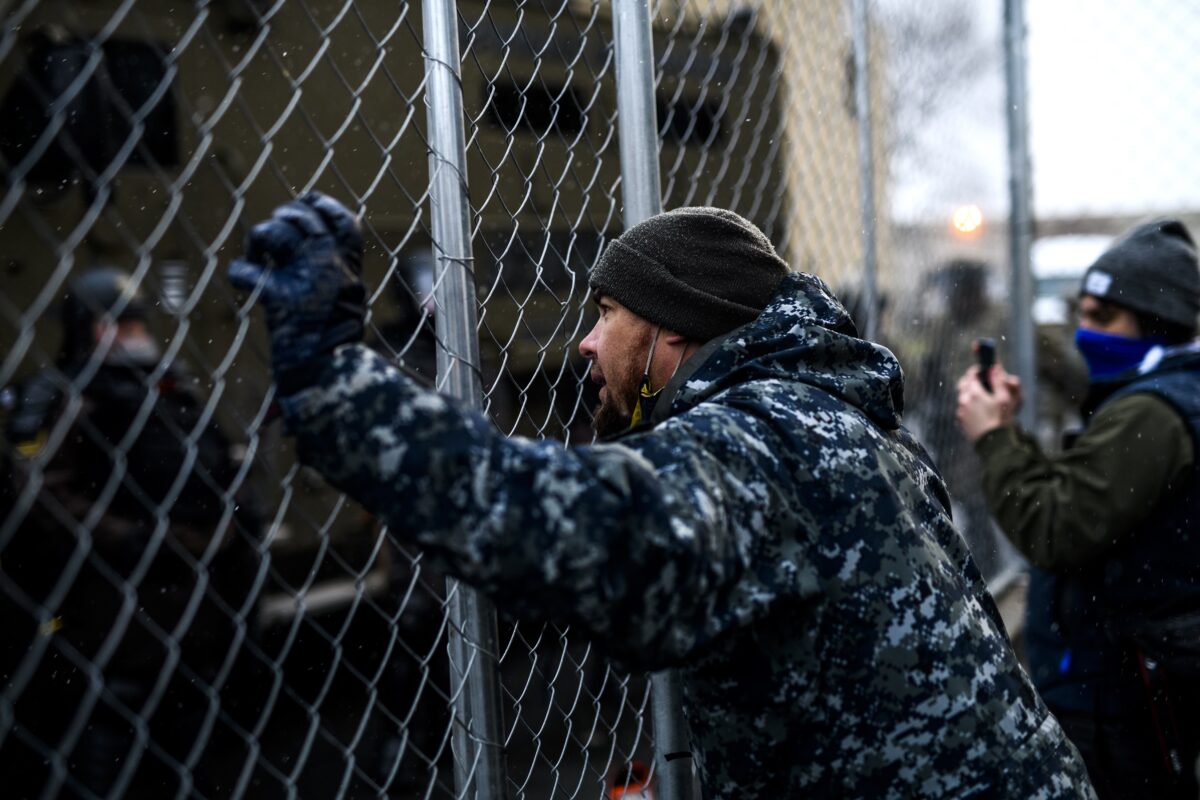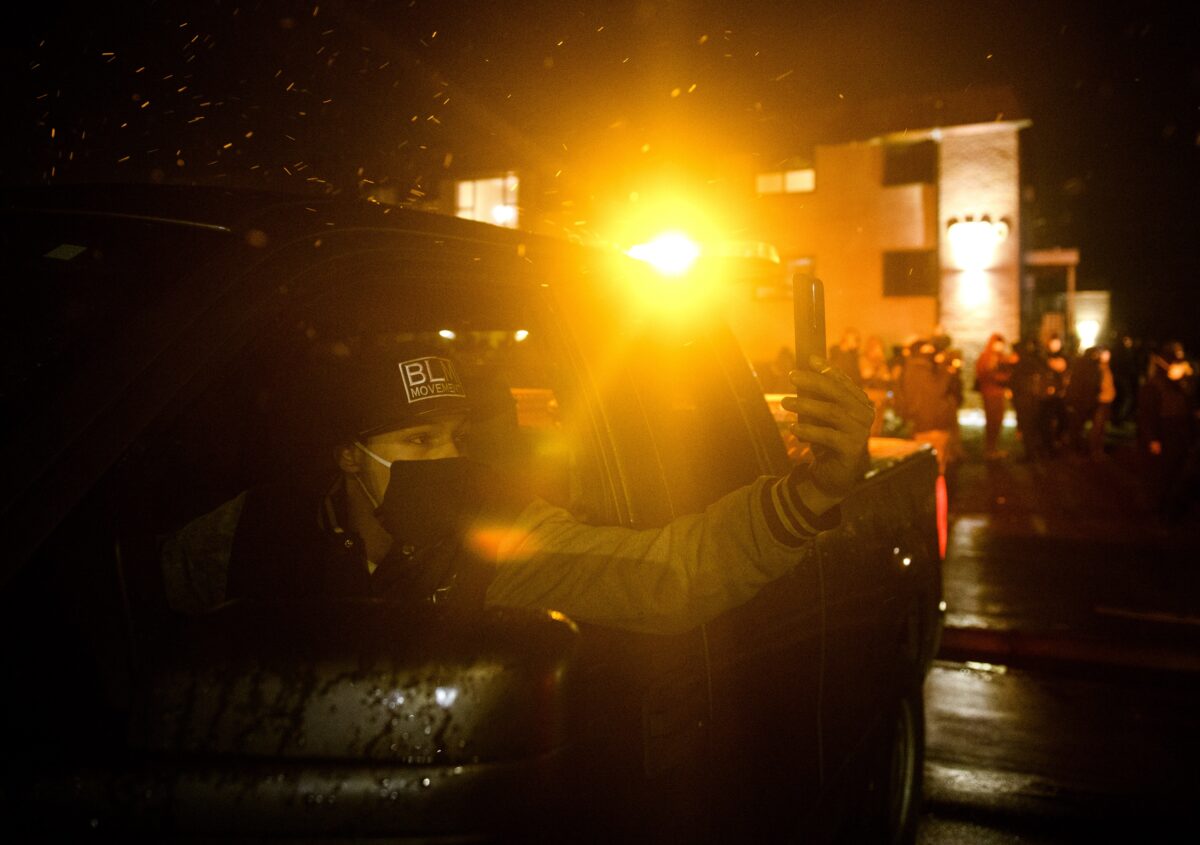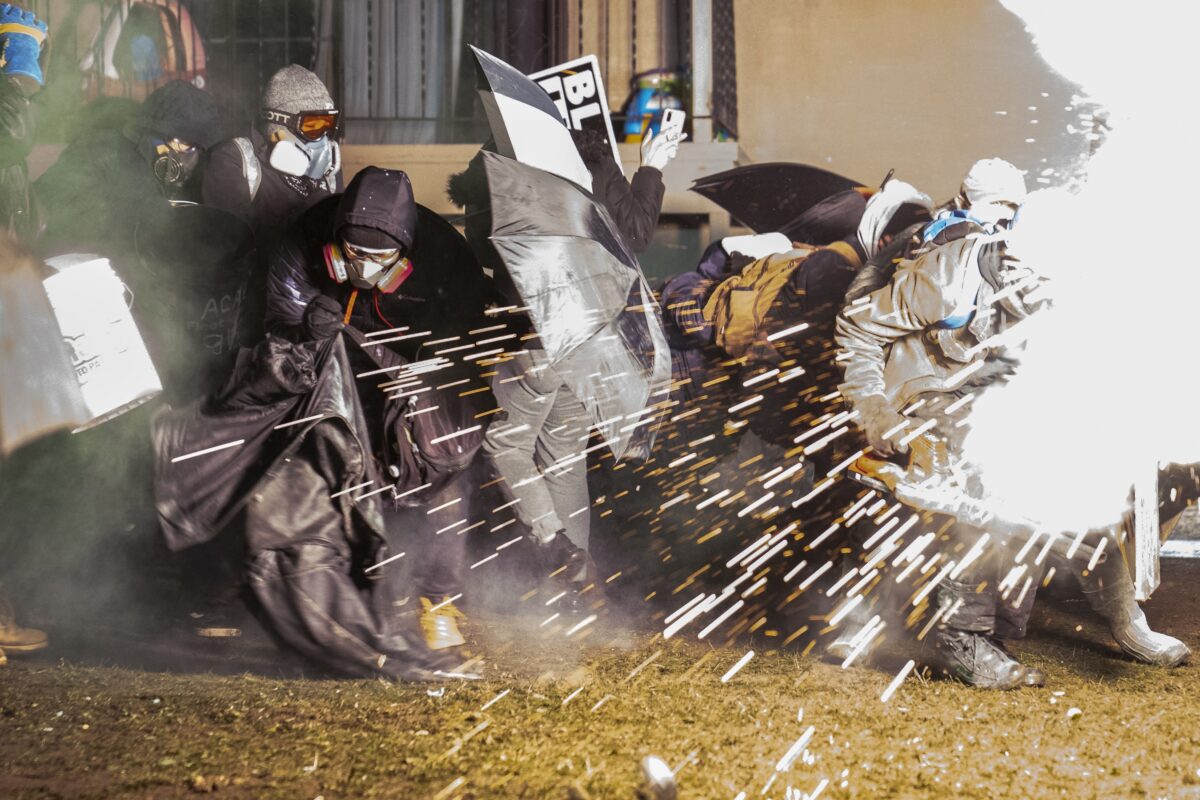 Unlike the previous night, the rioting on Tuesday did not spread to nearby Minneapolis, officials said. Two people were arrested there for curfew violations.
In an attempt to prevent violence, Minnesota Gov. Tim Walz set a curfew on Monday night into Tuesday, but declined to extend the curfew another evening, saying local jurisdictions could do so if officials felt that was needed.
Brooklyn Center and Minneapolis imposed curfews, which were ignored by some.
Law enforcement moved in faster than the previous night in an attempt to "stop the violence before it gets super out of control," Langer said.
The city's mayor, Mike Elliott, earlier Tuesday called for people not to gather.
"We want everybody to stay home. We're going to make sure that we get to the bottom of this case. We're going to make sure that justice is done. We also are going to protect people's rights to gather peacefully," he said on "CBS This Morning."
Several hours later, Elliott announced that both Kim Potter, the officer who shot Wright after he resisted arrest and tried to flee, and Brooklyn Center's police chief had submitted their resignations. A decision on whether Potter will be charged is expected to come this week.
The Brooklyn Center City Council previously fired City Manager Curt Boganey, who said Potter deserved due process, and passed a resolution barring officers from using some crowd control methods such as rubber bullets, tear gas, and kettling.