A man from Hopkins, Minnesota, was sentenced to life in prison on Monday for distributing fentanyl online, which resulted in 11 people fatally overdosing and also caused serious bodily injury to multiple others.
In a Sept. 12 press release, the Department of Justice (DOJ) said Aaron Broussard, 31, was convicted in March of 17 counts, including conspiracy and distribution of fentanyl, resulting in death and serious bodily injury.
During Monday's hearing, senior U.S. district judge Susan Richard Nelson told Broussard, "Your disregard for human life is terrifying," and lauded the courageous character of victims and their families in providing impact statements to the court.
"Eleven lives lost," attorney Andrew M. Luger said in a statement. "Families, friends, and communities forever changed by the devastation brought on by Aaron Broussard's deadly fentanyl."
Aaron Morrison, Broussard's defense attorney, argued in a court filing before sentencing that a 20-year prison term would be sufficient, saying his client didn't know he was mailing fentanyl to his victims. Federal prosecutors said customers thought they were buying a stimulant similar to Adderall.
Justin King, special agent in charge of the U.S. Drug Enforcement Administration (DEA) Omaha Division, hailed the sentence, saying he hopes it will serve as a wake-up call to drug traffickers bringing fentanyl and other deadly controlled substances into American communities.
"A mere 2 milligrams of fentanyl, equivalent in size to a few grains of salt, is enough to potentially kill a person," said King. "The threat of fentanyl is real, and the traffickers pushing this deadly substance will be held accountable for the lives they've taken, the families they've hurt, and the communities they've devastated."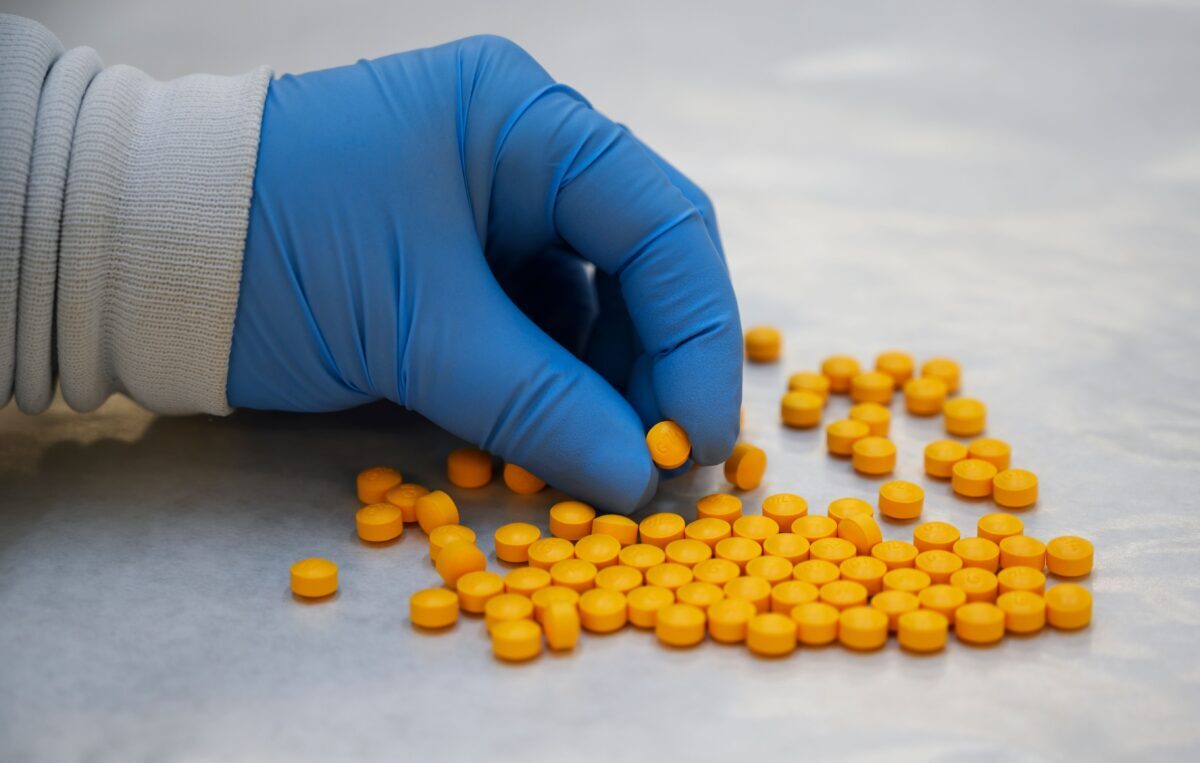 Broussard obtained fentanyl, among other controlled substances, from China-based drug suppliers from 2014 through late 2016, according to evidence presented at the trial. He conspired with the suppliers to smuggle these deadly synthetic opioids into the United States and market these drugs for sale on his website, PlantFoodUSA.net, "under the guise of selling plant food."
In March 2016, he sent packages that contained 100 grams of 99 percent pure fentanyl to more than a dozen customers throughout the country.
"The customers had ordered and were expecting to receive an amphetamine analogue, similar to Adderall," according to prosecutors. "They were not opiate users and had no tolerance for the deadly fentanyl Broussard sent them. After ingesting the fentanyl, believing it was Adderall, eleven of the customers died from a fentanyl overdose, and at least four customers suffered serious bodily injury."
After Broussard learned that several people had been hospitalized and nearly died, he didn't bother to warn others to whom he'd sold the drugs.
Fentanyl, a highly addictive pain killer, is roughly 30–50 times more potent than heroin. About 3 milligrams is enough to kill an adult. The majority of it is made in China or synthesized from precursor chemicals supplied from China. It's then smuggled to the United States either directly or via the southern border.
Because it's cheap, fentanyl is sometimes mixed into heroin to increase the potency of the street drug. In recent years, drug traffickers have often been pressing fentanyl into small blue pills stamped "M30" to resemble the color and markings of prescription opioid painkiller oxycodone.
Last year, DEA seized over 20 million counterfeit pills containing fentanyl or other drugs—more than the total seized in the previous two years.
From NTD News