The Minneapolis-area police officer who shot Daunte Wright and the city's police chief resigned on Tuesday following riots and protests, according to her union.
Kim Potter, a veteran officer in Brooklyn Center, Minnesota, and Brooklyn Center Police Chief Tim Gannon resigned.
"I have loved every minute of being a police officer and serving this community to the best of my ability, but I believe it is in the best interest of the community, the department, and my fellow officers if I resign immediately," Potter wrote in her brief letter, which was released by the Law Enforcement Labor Services, the state's largest public safety labor union.
Gannon resigned after telling reporters on Monday that he did not plan to step down.
Brooklyn Center Mayor Mike Elliott said during a briefing on Tuesday that officials accepted Potter's and Gannon's resignations.
"We have received a resignation letter (from) Officer Kim Potter and in addition to that, we have also received a letter of resignation from the police chief," Elliott told reporters.
Gannon previously said that Potter, a 26-year veteran of the police force, mistakenly shot Wright, 20, when she mistook her gun for a Taser during the incident.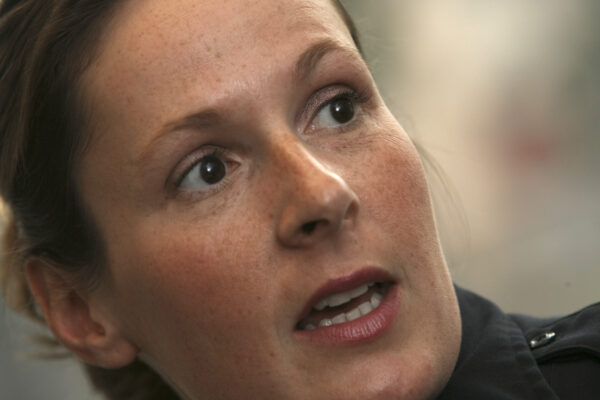 Potter, 48, can be heard on her body camera video shouting "Taser! Taser!" before she opened fire.
"Whenever, through the line of duty, someone kills another human being, there must be accountability," Eliott said Tuesday.
Protests, riots, and looting erupted after the Sunday incident, with protesters and rioters amassing near the city's police department headquarters. Live footage on Monday night and early Tuesday morning showed rioters throwing objects at officers, who were deployed behind a chain-link fence.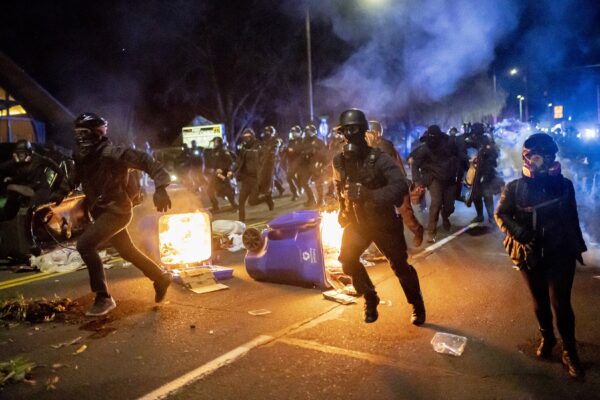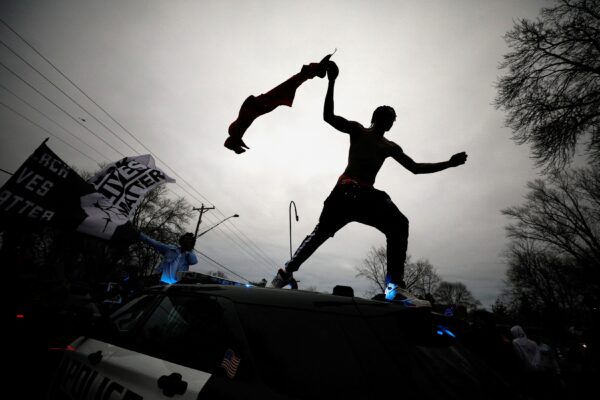 Officials said that a number of businesses were broken into and looted in the midst of the demonstrations.
The city is located about 10 miles from Minneapolis where the murder trial for former officer Derek Chauvin is ongoing. Chauvin was charged in the death of George Floyd—an event that triggered nationwide riots and protests last summer.
The Minnesota Police and Peace Officers Association, the police union, issued a statement Tuesday saying "no conclusions should be made until the investigation is complete."
Wright died of a gunshot wound to the chest, the Hennepin County Medical Examiner's office. Potter has experience with investigations into police shootings. Potter was one of the first officers to respond after Brooklyn Center police fatally shot a man who allegedly tried to stab an officer with a knife in August 2019, according to a report from the Hennepin County Attorney's Office.
Court records show Wright was being sought after failing to appear in court on charges that he fled from officers and possessed a gun without a permit during an encounter with Minneapolis police in June.
The Associated Press contributed to this report.