Minnesota Attorney General Keith Ellison, a Democrat, issued a dire warning to Democrats and said Minnesota could be won by President Donald Trump on Election Day.
"The president is putting a lot of money into your state. He's greatly increased his ad buy, $1.2 million in TV advertising in the final week of the campaign, more than was spent in the preceding three weeks combined. Do you think the president has a real shot in Minnesota?" CNN's Chris Cuomo asked him on Oct. 31.
Ellison said that it is entirely possible Trump could win the state, which has been rocked by riots, protests, and unrest since the spring.
"Honestly, yeah, I do. I will tell you that I believe in our campaign workers and organizers. They're working extremely hard. I can tell you that Minnesotans know what a problem Trump is," Ellison told CNN. "They know he doesn't care about their health care. They know all the bad things about him. But, you know, there are some folks who still are supporting him. And so what I tell people is, one, he does have a shot, don't play it cheap, work hard for every single vote. And don't stop until 8 o'clock on November 3."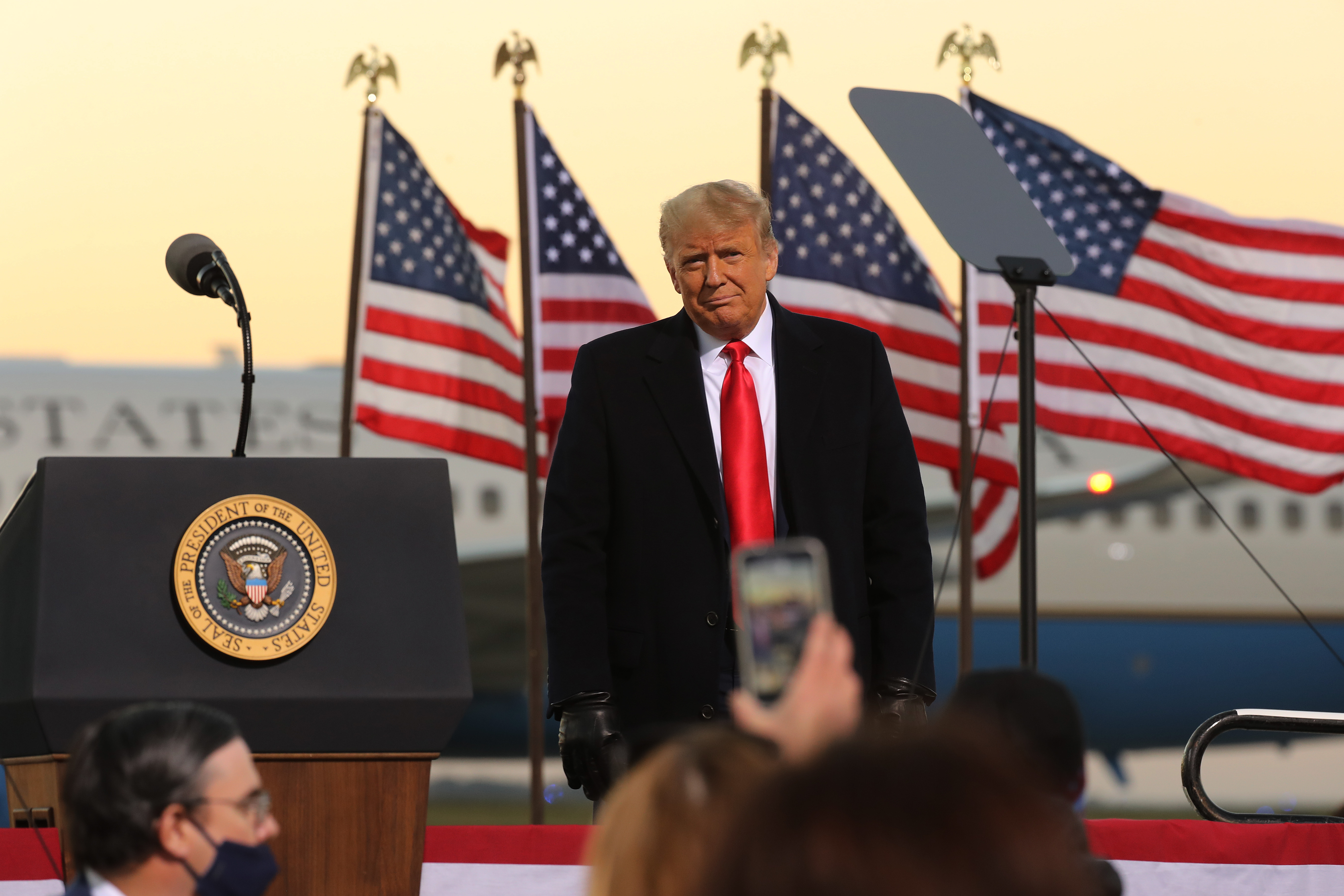 In 2016, Trump lost to Clinton in Minnesota by 1.5 percent, but he won in nearby Wisconsin and Michigan.
Last week, the president took his campaign to Rochester, Minnesota, and offered a sharp rebuke to Gov. Tim Walz, a Democrat, and other state officials for limiting his rally.
"We've been given a very hard time by your so-called leaders," Trump said at Rochester International Airport, according to the Star Tribune. "But they're not very good leaders, as you found out during the riots." He was referring to the historic unrest that hit Minneapolis and other cities following the death of George Floyd in May, leading to widespread damage in the Twin Cities area.
"Keith Ellison and Joe Biden want to imprison you in your homes while letting anarchists, agitators, and vandals roam free as they try to destroy your cities and states," Trump said.
Ellison and state officials denied political motives for the limitation placed on the president's rally.
Ellison, in response to Trump's comments, said that the CCP (Chinese Communist Party) virus "is not a political statement, it is a deadly virus and the cause of a global pandemic."
"For this reason, Governor Walz and I jointly encouraged all campaigns and all Minnesotans to express their political views safely during the election season."