After a Minneapolis police officer fatally shot Australian woman on Saturday, July 15, another officer on scene described what happened to investigators.
Officers Matthew Harrity and Mohamed Noor responded to a 911 call from Justine Ruszczyk Damond of a possible assault behind her home at 5024 Washburn Avenue South in Minneapolis just after 11:30 p.m. on Saturday.
Harrity, who described the events to investigators, was driving and Noor was in the passenger seat. They drove south through the alley behind the houses on Washburn Avenue, searching for a suspect. All squad lights were off.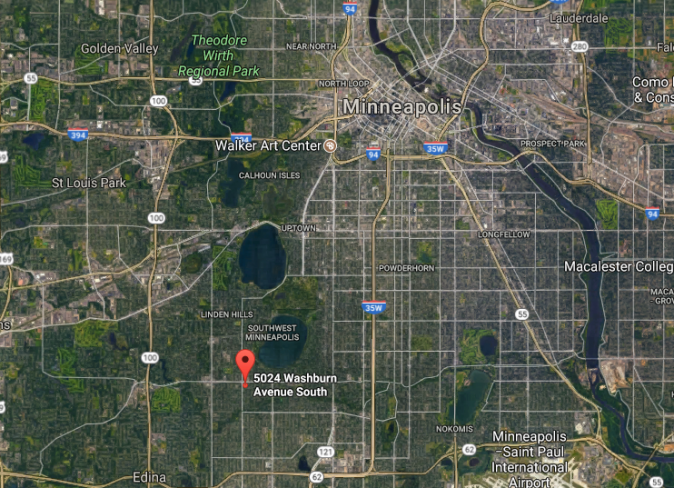 As they reached the end of the alley, Harrity was startled by a loud sound near the car. Immediately afterward Damond approached the driver's side window of the car. Noor fired a shot, striking Damond through the open driver's side window.
The officers immediately exited the car, provided CPR, and called for EMS. Ruszczyk was pronounced dead at the scene. Both officers have been placed on standard administrative leave.
Crime scene personnel found a cell phone near Damond's body. No weapons were recovered.
Body cameras were not turned on until after the shooting incident. The dashboard camera in the car was not turned on. Investigators have no video or audio of the shooting.
The cameras record even when off and keep the last 30 seconds of footage in memory. That means if the officers activated their cameras within 30 seconds after the shooting, it could have still been captured.
The department doesn't investigate serious incidents involving use of force by its officers. Instead, the Minnesota Department of Public Safety handles the investigations.
The department's agents interviewed Harrity on July 18. Noor has declined to be interviewed and his attorney did not clarify when an interview would be possible or if Noor plans to answer questions at all.
Separate internal process within the Minneapolis Police Department will determine whether the body cameras should have been activated prior to the shooting.
On Monday, Noor's lawyer Tom Plunkett released a statement, where Noor extended condolences to the family and others. "He takes these events very seriously because, for him, being a police officer is a calling," the statement says. "He joined the police force to serve the community and to protect the people he serves."
Noor joined the force in March 2015 as the first Somali-American officer in the department. He has a degree in economics and business administration from Augsburg College. He used to work in property management.
Harrity has been with the Minneapolis Police Department for one year.
Damond, 40, was originally a veterinarian, but worked as a life coach and trainer of yoga and meditation. She was from Sydney and moved to Minneapolis around 2015. She was about to marry her fiancé Don Damond and was already using his name. Her legal name was Justine Maia Ruszczyk.