More details emerge in the case of a Minneapolis police officer shooting an Australian woman, after she called 911 reporting a possible assault on Saturday, July 15.
Based on police releases, the medical examiner's release, police radio recording, and sources talking to local media, here's a portrayal of the events.
On Saturday, shortly before 11:30 p.m., Justine Ruszczyk Damond, 40, called 911, reporting a "female screaming" in an alley behind the house where she lived with her fiancé at 5024 Washburn Ave. South in Minneapolis.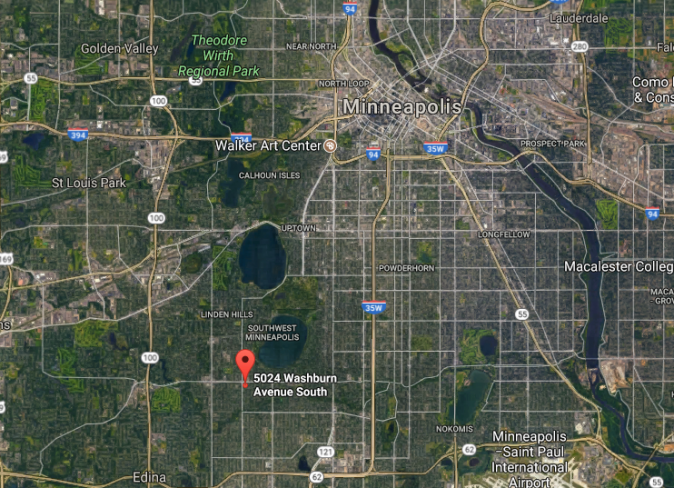 Officers Matthew Harrity and Mohamed Noor arrived on the scene.
Damond came to the police car in her pajamas, stood by the driver's window and talked to the driver, Harrity. At some point, Noor (in the passenger seat) drew his gun and shot through the driver's door, hitting Damond in her abdomen.
The officers reported shots fired, called for EMS, and reported they were performing CPR.
No weapon was found at the scene. Damond's phone was found by her body.
The officers wore body cameras, but they were off. The dash camera didn't capture the incident.
The Minneapolis Police Department lists a number of situations where officers are required to activate their body cameras, like performing traffic stops, searches, observing crime, and getting into verbal or physical confrontations. During "[g]eneral citizen contacts," officers can decide themselves whether to activate the cameras.
The department doesn't investigate serious incidents involving use of force by its officers. Instead, the Minnesota Department of Public Safety handles the investigations.
The investigators have been scheduling interviews with the officers involved as of Monday and will release more information after the initial interviews. Both officers have been placed on administrative leave—a standard procedure in these kinds of situations.
A separate internal process within the Minneapolis Police Department will determine whether the body cameras should have been activated prior to the shooting.
On Monday, Noor's lawyer Tom Plunkett released the following statement:
"Officer Noor extends his condolences to the family and anyone else who has been touched by this event. He takes their loss seriously and keeps them in his daily thoughts and prayers," the statement read.
"He came to the United States at a young age and is thankful to have had so many opportunities. He takes these events very seriously because, for him, being a police officer is a calling. He joined the police force to serve the community and to protect the people he serves. Officer Noor is a caring person with a family he loves and he empathizes with the loss others are experiencing.
"The current environment for police is difficult, but Officer Noor accepts this as part of his calling. We would like to say more, and will in the future. At this time, however, there are several investigations ongoing and Officer Noor wants to respect the privacy to the family and asks the same in return during this difficult period."
Noor joined the force in March 2015 as the first Somali-American officer in the department. He has a degree in economics and business administration from Augsburg College. He used to work in property management.
Damond was originally a veterinarian, but worked as a life coach and trainer of yoga and meditation. She was from Sydney and moved to Minneapolis around 2015. She was about to marry her fiancé Don Damond and was already using his name.