Minneapolis Mayor Jacob Frey said that the security cost estimate for the Oct. 10 Trump rally at the Target Center was "not extortion."
Asked about the Trump campaign charge that the city is severely overestimating the cost of the event, citing a $20,000 estimate for an event President Barack Obama held in 2009, Frey told reporters on Oct. 8 it was different then because Obama was coming "on behalf of the office as president of the United States, not as a campaign event."
"President Trump is coming to Minneapolis as a campaign rally," he said. He also said that the city handles public safety differently in 2019 than it did in 2009, noting that the costs linked to the 2018 Super Bowl were $6 million and the 2019 NCAA Final Four cost some $1.5 million.
"It's not extortion to expect that somebody should pay their bills even if somebody really doesn't want to pay their bills," Frey said. Trump said in a statement that what the city of Minneapolis was doing was "probably illegal." His campaign said in a press release that Frey was "attempting to extort" the campaign "by conjuring a phony and outlandish bill for security in an effort to block" the scheduled rally.
Anschutz Entertainment Group (AEG) runs Target Center. The stadium is owned by the city.


Frey told reporters: "We've asked that AEG abide by the contract that we have them ensuring the associated costs of events such as this one are covered."
"Yes, the additional cost is necessary," he said, pressed on the difference between 2018 rallies in Rochester and Duluth, smaller cities in Minnesota where officials said the rallies cost under $100,000, and Minneapolis.
He said that the $540,000 estimate includes $400,000 in public safety costs, specifically overtime from the police, and an additional $140,000 for regulatory services and public works like street barriers.
A reporter said that no bills are available for events held by 2016 Democratic presidential candidates Hillary Clinton and Sen. Bernie Sanders (I-Vt.) and wondered whether anything had changed since then. Frey said he wasn't sure.
"If a Democrat comes here, will they be billed for the costs?" another reporter asked.
"This is not a political decision," Frey said, citing the contract with AEG again.
Opening the press conference, Frey criticized Trump directly.
"We welcome people from all over the world and we are united in the belief that our diversity is a source and a form of strength. That is the premise and that is the promise of our great nation," Frey said. "Upholding those ideals is an expectation built into the very office of the president."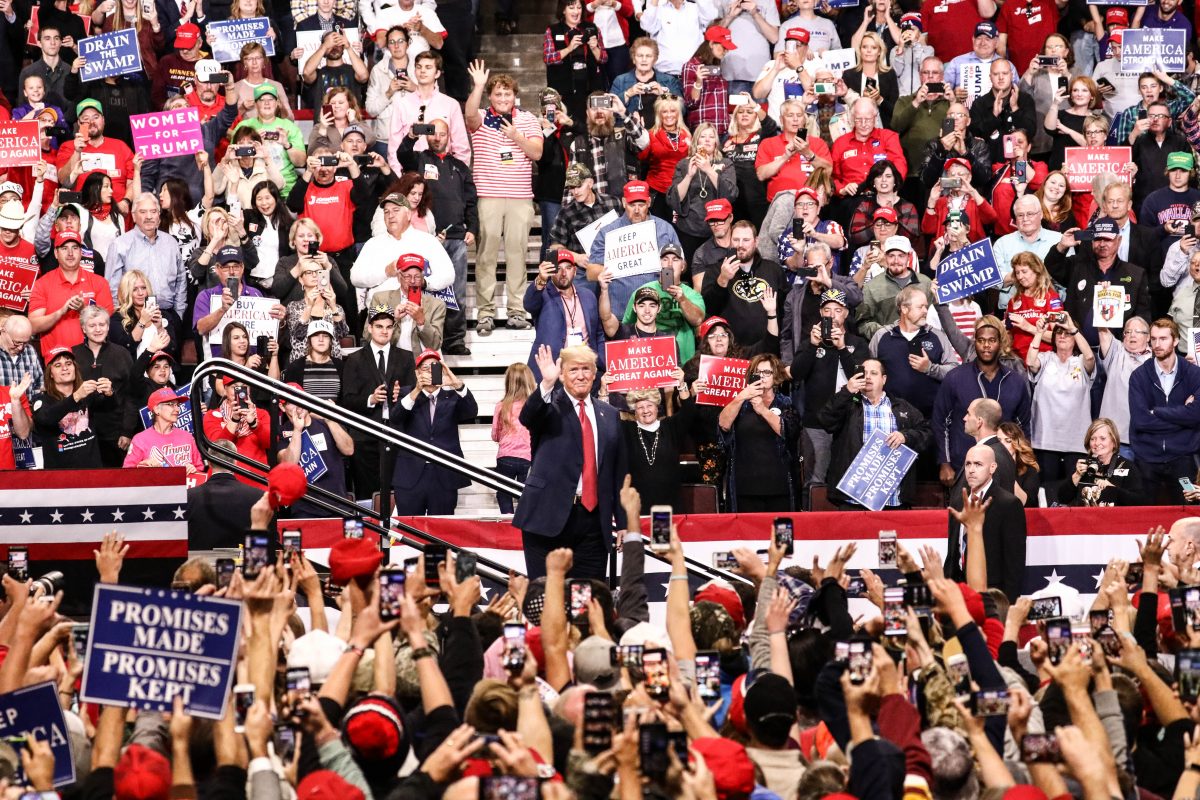 "For the first time in my lifetime, we as a country are watching a president persistently fail that most basic expectation," he said.
Frey tipped his hand a day prior when he shared a message from Minnesota's Democratic-Farmer-Labor Party, which urged supporters to donate because of fears Trump will flip Minnesota red in 2020.
Frey said city officials are trying to arrange for little disruption during the rally for those who live and work in the city.
"Whether you are attending the event in support or protesting in opposition, we will do everything possible to ensure your safety," he said.
Frey said that people who "see cruelty" should "call it out and answer it with kindness."
"If you see hate, counter it with love. And above all, help us in keeping the peace on Thursday," he added.
During the presser, he was also asked about Minneapolis Police Department officers being ordered not to appear with any candidates while in uniform. Frey said that the police department shouldn't be political.
Frey said that since he's only been in office since 2018, he couldn't speak to what happened in the past, answering a charge from the head of the police union that officers were ordered to appear with President Bill Clinton at an event years ago.
"This is a policy that has been adopted by pretty much every other significant city across the country, and ours is no exception," he said.