The UK business secretary has intervened in the acquisition of a cutting-edge material manufacturer in Wales over potential Chinese interests, citing national security concerns.
The department for Business, Energy, and Industrial Strategy on Sept. 5 announced it was intervening in the acquisition of Perpetuus, a manufacture of graphene-based products.
The notice cites a takeover (pdf) involving Taurus International—a company of scant detail registered to a semi-detached house in London—and a Chinese nano-materials scientist with industry links in China who already works with Perpetuus.
Graphene is a relatively new material, which has 200 times the strength of steel, but is light, potentially super conductive, and can be used in layers just one atom deep. Its applications are still being developed across sectors such as health, aerospace, and electronics.
Perpetuus is a leader in using plasma to add a coating of graphene to polymers.
The government statement said that the intervention was because "at least one quarter of all graphene plasma goods and/or services which are supplied in the United Kingdom are supplied by Perpetuus Group."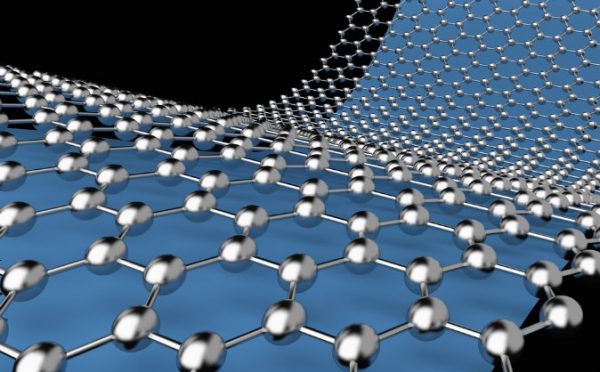 According to the government notice this means that its acquisition may constitute a "national security public interest consideration."
Graphene plasma products not only add strength—as is the case of adding it to rubber tyres—but also have potential next-generation uses in the electronics industry due to its super-conductive properties.
At one atom thick, graphene is the thinnest known material that can be used to conduct electricity.
The public intervention notice by Business Secretary Kwasi Kwarteng triggers an investigation by the Competition and Markets Authority that must be completed in the next six months.
Such interventions using the 2002 Enterprise Act are rare, especially for smaller companies like Perpetuus, which has only 14 employees.
The person named in the intervention is Dr. Zhongfu Zhou, a materials scientist born in China, who has worked in the UK for the last 15 years. He is listed as the only associate of Perpetuus. He has carried out research in the UK and holds various positions in the materials research industry relating to collaboration with China.
Zhou is also the director of a Chinese company called the Inner Mongolia Industrial Research Institute for Composite Materials.
Zhou did not respond to a request via email for comment from The Epoch Times at the time of publication.
Perpetuus declined to comment when contacted by The Epoch Times. However, its director, Ian Walters, told The Daily Telegraph that his company did not meet the threshold for intervention. "The government is in error. We do not meet the criteria necessary for them to issue the notice," he said.