NEW DELHI–In a village on the India-Pakistan border where cross-border shelling is a constant source of trauma, television turned into an escape route for a child into a better world.
Films played on the mind of Shoib Nikash Shah so loudly that the guns outside faded into oblivion—and hence started a quest that turned a small-town dreamer into a professional filmmaker.
"In my town TV cable and terrorism came at the same time. Terrorists warned us to not watch TV but TV attracted and became larger than life," Shah told The Epoch Times about 1989, the year he was born, the year cable TV came to the Indian border region of Poonch, and the same year cross-border supported insurgency peaked in the larger region.
The journey of Shah, the creator of three recently released films, one each on Jammu, Kashmir, and Ladakh, the Indian territories that share a border with Pakistan and China respectively and that are constantly in the news because of ongoing military build-up on the contested borders and for geopolitical reasons, started with ad-film production to earn money to buy a gift for a friend in Jammu city.
"I was 17-years-old then. I had casually promised a gift to a friend who turned excited with each passing day. But the truth was I had no money," said Shah whose family had to migrate when he was only nine-years-old from the village Pamrote in Poonch on the India-Pakistan disputed border to Jammu City due to the rise of extremism in 1997.
Before 1989, Poonch had a film theatre with popular Bollywood releases, and people used to throng them till late at night. But then everything changed that year.
Militants began burning down film theatres and issuing diktats to the public to not watch Bollywood films. Cinema halls then turned into security camps, including the one in Poonch.
But what had turned into life-threatening phobias for many, metamorphosed into dreams for Shah and his older brother and acclaimed Indian filmmaker, Rahat Kazmi, both hooked to television as children behind closed doors. After migrating to fairly peaceful Jammu City the brothers gained opportunities to explore this interest.

So at 17 years of age to fulfill his promise to his friend and wanting to earn money, Shah "purchased a new SIM card and noted about 100 phone numbers from the blurb ads on TV and started calling them randomly. One person responded and I went about creating my first ad—writing, directing, and also acting in it," said Shah. He has never been to a film or acting school and was mentored by Kazmi, who by then had set his foot into the world of films, he said.
With the money earned from that ad for a local home appliance company, Shah went on to fulfill his promise to his friend.
There has been no looking back for Shah since then. With the same home appliance company called White House, Shah went on to create 40 ads and tutored himself into ad production in a job that he had also created for himself.
Shah has now done 17 films, some appreciated in the Cannes Film festival, including Kazmi's productions, "Mantostan" and "Million Dollar Nomad," in which Shah acts. The latter is the story of a Kashmiri mountain shepherd-lookalike of a Hollywood actor who had to travel to Europe to complete the internationally acclaimed stars' unfinished project.
"I do only those films that motivate me," said Shah who prefers to define himself as an artist without boundaries.
Shah's work as an artist finds space in a unique and diverse cultural and political landscape affected by conflict and a proxy war that India blames Pakistan for. While all cinema halls still remain closed in Kashmir, and there's none in Ladakh, they do exist and are crowded in Jammu.
While regional cinema space remains underdeveloped in Jammu and Kashmir and non-existing in Ladakh, Indian democracy across the rest of the country produces the largest number of films in the world.
India's throbbing local film industries that started as early as 1910 are collectively worth 183 billion rupees ($2.45 billion) in 2020, according to Statista, while the overall job generation across all creative industries in 2022 (TV, Film, and OTT) in India is estimated at 1.76 million, according to a 2018 report by Deloitte on the Economic Contribution of Film and Television Industry in India.
This stands in stark contrast to the creative industry in Jammu, Kashmir, and Ladakh, regions heavily dependent on tourism and government enterprises for jobs.
Once when the local authorities tried to open a local cinema in Srinagar city in Kashmir Province in 1999, militants attacked it with grenades during the inaugural show killing one person and injuring twelve others. Others when opened didn't attract many people because of continuous security threats.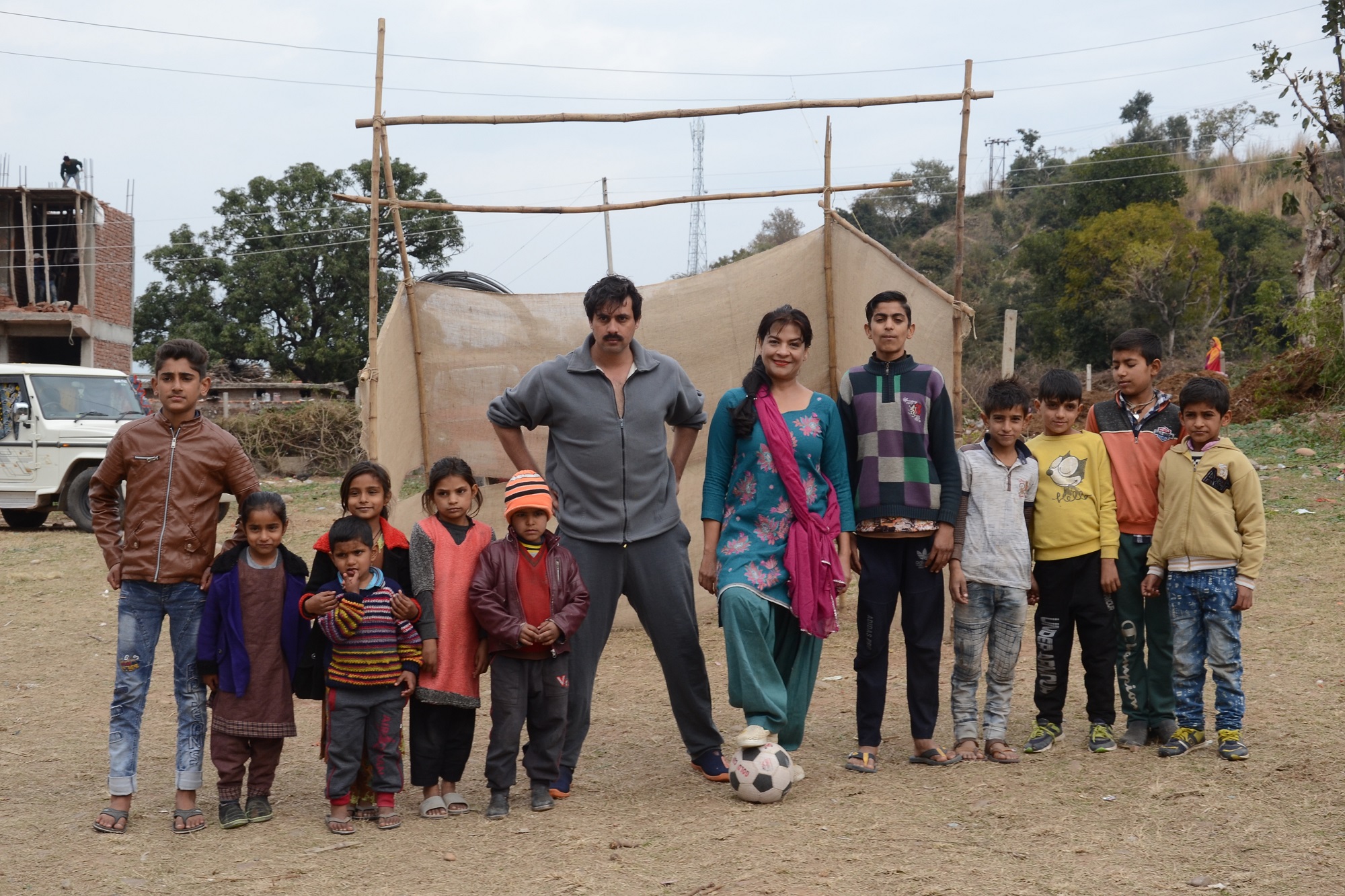 The Three Films
In 2019, the Indian government decided to abrogate the constitutional provision that had given the state of Jammu and Kashmir a special status within India since 1947 when it acceded to India. Hence the state was divided into two federally governed regions called Union Territory of Jammu and Kashmir and Union Territory of Ladakh.
Around the same time, Shah started shooting for a film called "Antenna" based in Ladakh, the trans-Himalayan region that China claims and along whose border India and China have been involved in a massive military build-up.
"When we landed in Ladakh, it was the part of Jammu and Kashmir state, and in a few weeks when we finished shooting it had become a Union Territory. My film is about two Ladakhi children struggling to earn money to buy a TV antenna to watch their favorite superhero show. Incidentally, my film is the first-ever commercial film to be fully shot in Ladakh," said Shah.
A film in Hindi, "Antenna" throws dialogues in the regional Ladakhi language and has cast local Ladakhi actors. The film ends with the children saving their mother's life with the money earned for the antenna, and the drug-addicted and remorseful protagonist played by Shah leaving a message that the real superhero is within everyone. The real power for change is within everyone.
"We talk about big-big things while our fundamental things are not in place," Shah said about the moral inspiration behind his films. He said he started producing and directing films with stories coming from the region of his birth because it was intrinsic to him and he did not need to research much.
"Even when we talk about Kashmir, we first talk about big things but we don't mention the realities of that society, like health care, education, infrastructure, etc.," said Shah whose film on Kashmir, "My Angel My Teacher" is about the journey of a primary school teacher played by Shah, who wants to be dutiful on his job but faces challenges from corrupt colleagues who fight for their vested interests over children's welfare.
Shah said while filming "My Angel My Teacher" he firsthand witnessed schools with incompetent teachers and dysfunctional systems. When his team went to shoot in a local health care facility, the doctor on duty was absent.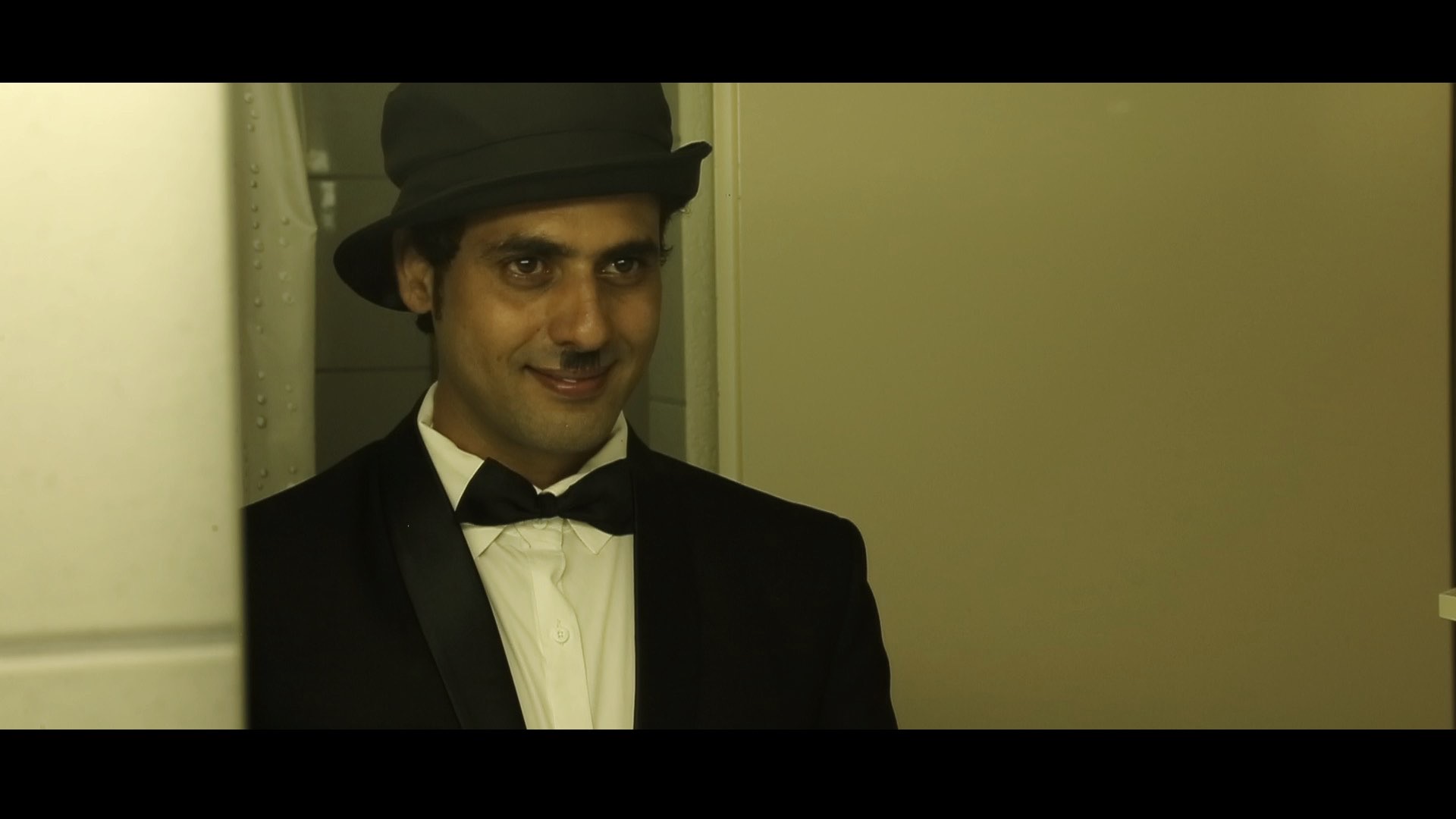 His third film, based on a story from the Jammu region, "My Goal Football" is about a poor boy with an unfulfilled dream of becoming a football player. The main protagonist again played by Shah finds mentorship by a local woman ridiculed for playing street football while the script rolls through the cultural and regional realities of Jammu.
"You can either be a football yourself and get kicked around by others all your life or kick the ball yourself… the choice is yours," is a dialogue from the film between the two main characters.
All three films are available on the burgeoning OTT platforms in India and according to Shah "My angel My Teacher" has already been a commercial success.
The films incidentally are also released at a time when the new administration of Jammu and Kashmir has approved the implementation of the Jammu and Kashmir Film Policy that allows the reopening of closed cinema halls and setting up of new multiplexes and encourages filmmakers to shoot in its picturesque Himalayan locations that have been compared with Switzerland.