A military plane on a training mission accidentally fired a rocket near Tucson, Arizona, on Sep. 5, and the incident is under investigation.
A military A-10C Thunderbolt II fired an M-156 rocket in a remote area near Mount Graham, reported KOLD News 13.
Military sources said the rocket firing happened about 10:40 a.m. on Sept. 5, about 60 miles northeast of Tucson, in the Jackal Military Operations Area.
While no injuries or damages are reported, the incident is under investigation.
Air Force Drops Dummy Bombs Over Florida
In a similar incident, an Air Force jet accidentally dropped three dummy bombs over Florida after hitting a bird on July 1.
The incident is suspected to have happened at around 1:15 p.m. about 54 miles southwest of Moody Air Force Base west of Highway 129 near Suwannee Springs, said a media release from Moody Air force Base in Central Georgia.
"During a routine training mission, an A-10C Thunderbolt II assigned to the 23d Fighter Group suffered a bird strike which caused an inadvertent release of three BDU-33s, a small non-explosive training munition," said the 23rd Wing Public Affairs. No injuries or damages have been reported.
The air force base said the dummy bomb is a 25-pound training munition used to simulate the M1a-82 500-pound bomb.
"It is approximately 22-and-a-half inches long and is blue in color. Although the training munition is inert, it is equipped with a small pyrotechnic charge and should not be handled," it said.
The authorities have cautioned people not to touch the munition if they come across it. "If the training munition is found, do not approach it, take note of the location, leave the area and keep others away," said the 23rd Wing Public Affairs.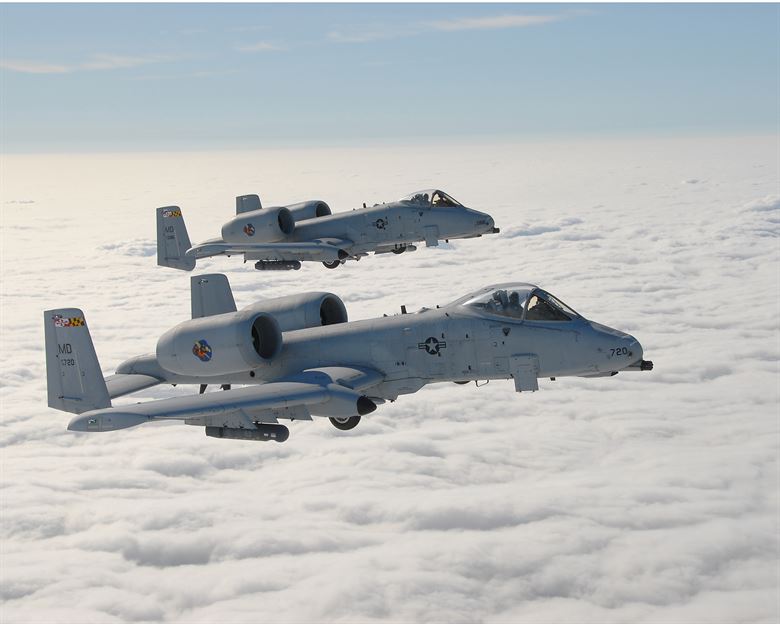 Anybody who locates the munition or has any information about it can contact the 23rd Wing Command Post at (229) 257-3501 or their local authorities.
Air National Guard Practice Bomb Lands in Apartment Bathroom
In another incident, a fighter jet dropped an Air National Guard training bomb into a Tulsa, Oklahoma apartment on Oct. 16, 2014, reported the News On 6.
The 25-pound practice bomb landed in the bathroom of the apartment. No one was at home at that time and no loss was reported, although the family owning the apartment was very shaken up.
The apartment, on 51st Street, belonged to Jeremy Isbell. He was happy that his wife and two children were not at home when the incident happened.
"I woke up this morning after having 30 minutes of sleep, and I was like, 'Did this really happen?' I had to go in the bathroom when the power finally came on. 'Did I get hit by a missile?' It would make a great dream, but I think it really happened," Isbell told News On 6.