Mikhail Gorbachev: Gadhafi Could Be Forced Out Over Deaths
February 21, 2011 1:57 pm Last Updated: October 1, 2015 5:35 pm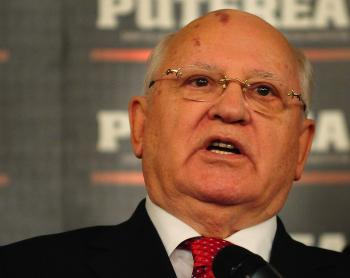 Mikhail Gorbachev, the former leader of the USSR, said recently that Moammar Gadhafi could be run out of Libya due to the violent force used to combat the protests.
"Gadhafi reacted so ruthlessly that he might end up being forced out (of his country)," Gorbachev told CNN. "I don't want to make predictions or anything, but he's shooting at people; he is using the military and weapons against defenseless people."
According to Human Rights Watch, Gadhafi's security forces have killed more than 230 protesters in the four-day-long protests.
"People are trying to get of out poverty, and they've got nothing to lose. I think it's now very important that Europe and the United States respond to this situation very responsibly," Gorbachev said, according to the news agency.
Gorbachev likened the protests that have swelled up in Egypt and Tunisia to the collapse of communism in Eastern Europe and Russia, The Associated Press reported.
"People are striving for a better life," he said, according to the news agency. "They have nothing to lose."