Vice President Mike Pence criticized Nike and the NBA for actions undertaken after NBA executive Daryl Morey posted a tweet in support of Hong Kong protesters earlier this month.
Speaking at the Woodrow Wilson International Center for Scholars on Oct. 24, Pence said: "Nike promotes itself as a so-called social justice champion, but when it comes to Hong Kong, it prefers checking its social conscience at the door."
Pence then took aim at the NBA, adding: "Some of the NBA's biggest players and owners, who routinely exercise their freedom to criticize this country, lose their voices when it comes to the freedom and rights of the people of China."
Nike, which pulled some products from Chinese stores over the summer after the person who designed them indicated support for Hong Kong, also removed Rockets merchandise in China after Morey posted his tweet.
A number of people employed in the NBA, meanwhile, including Rockets owner Tilman Fertitta, Rockets coach Mike D'Antoni, and Brooklyn Nets star Kyrie Irving have declined to offer their support for Morey.
Others have openly criticized him. Los Angeles Lakers star LeBron James claimed Morey was "misinformed" when he sent the tweet. Rockets star James Harden apologized to China after Morey's post.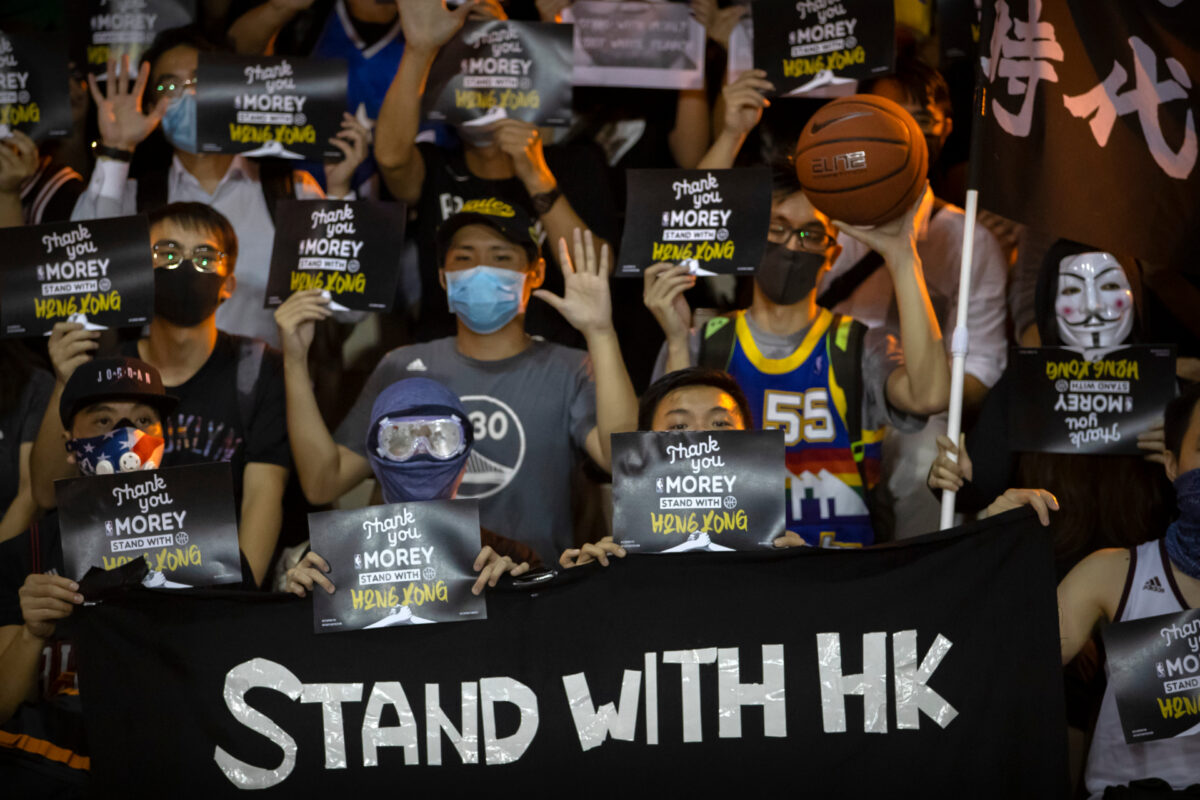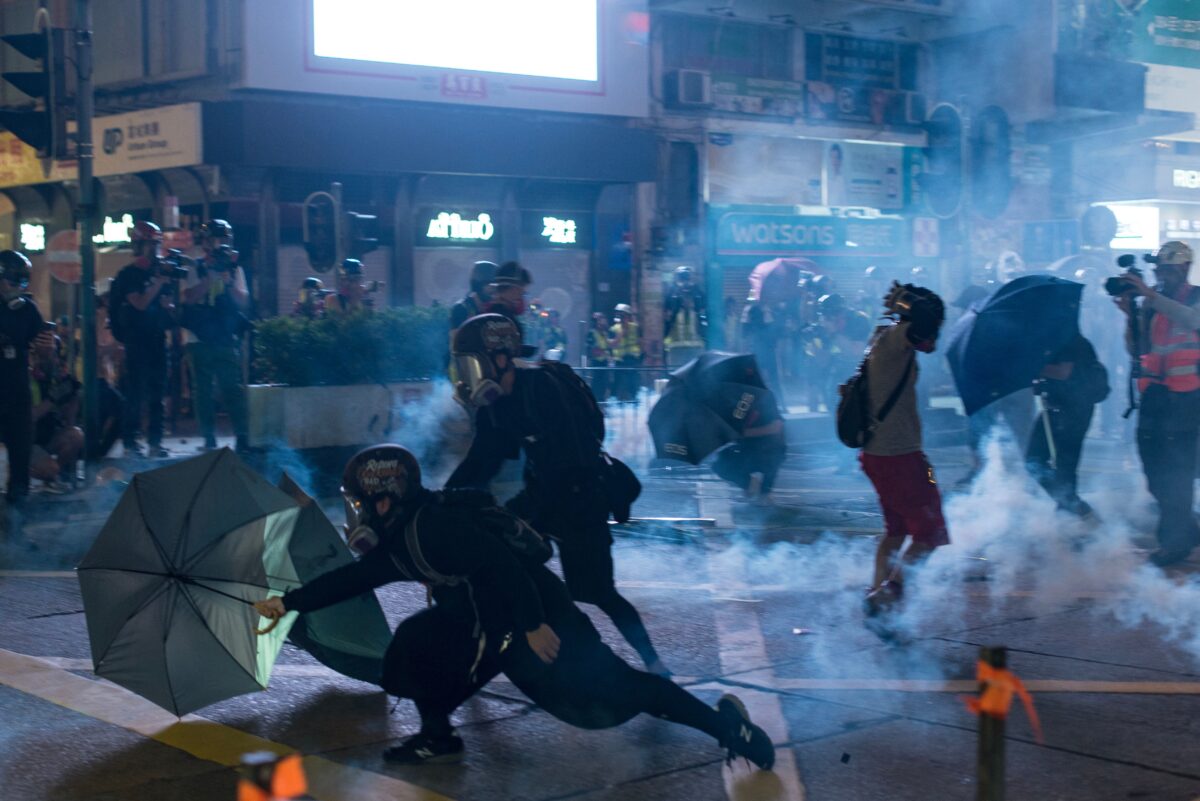 The NBA said it recognized that Morey's views "have deeply offended many of our friends and fans in China, which is regrettable." Commissioner Adam Silver later told reporters the NBA supports freedom of speech.
In a talk given in New York, he said the Chinese regime and Chinese businesses pressured the NBA to fire or discipline Morey, which the league declined to do.
"Beijing is attempting to influence American public opinion, coercing corporate America. Far too many American multinational corporations have kowtowed to the lure of China's money and markets, by muzzling not only criticism of the Chinese Communist Party, but even affirmative expressions of American values," Pence continued before singling out Nike as an example.
Pence also said the United States supports the protesters of Hong Kong, who are advocating for their rights.
"We respect the sovereignty of nations, but America also expects Bejing to honor its commitments," Pence said. "And President Trump has repeatedly made it clear that it would be much harder for us to make a trade deal if the authorities resort to the use of violence against the protestors of Hong Kong."