SKAGIT VALLEY, Wash.—In Washington state, one of the greatest natural wonders is the annual return and departure of migratory birds.
However, the birds' yearly departure in spring not only brings bird watchers (also known as birders) but also creates issues for local farmers and the natural environment.
Skagit Valley, in northwestern Washington, sits a little over an hour north of Seattle. Each spring, huge flocks comprised of tens of thousands of migratory birds depart against the backdrop of snowy mountains and hundreds of acres of blooming farmland.
Geese, swans, and other waterfowl travel 3,000 miles from this scenic valley to Wrangel Island, the most northeastern island in Russia.
Many visitors from near and far come to see the birds in their natural habitat. Locals have found ways to profit from that.
Andrew Miller is the founder and CEO of Spinach Bus Ventures. With an MBA and background in law, Miller is confident these migratory birds can have a positive economic impact.
"Bird watching is the fastest growing nature-based activity in the United States. So there's economic opportunity in that, and bringing people in," Miller told The Epoch Times.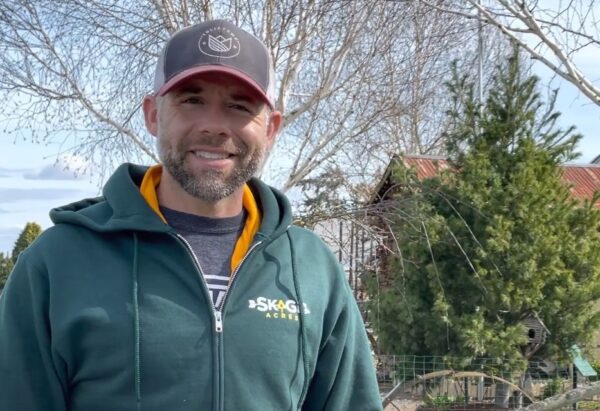 Crop Destruction
However, as a partner and farmer of Tulip Town, Miller also expressed concern. At Tulip Town, he grows 30 acres of tulips along with other crops.
He said that if 20,000 birds land on farmland and feed on the crops, "that's [a] considerable economic loss for that farmer."
That's exactly what happened to Miller. However, he's able to laugh about it and see a positive outcome, saying it saved him the labor for a harvest.
But not all farmers share Miller's outlook.
As a result, many farmers don't grow winter crops because of the destruction from the migratory birds' appetites. Some farmers take other measures, such as putting eagle decoys in their fields to scare away the birds.
Dairy farms have the greatest concern, as large amounts of bird droppings can cause hygiene problems for the cows.
Miller and his business partners are all native Skagitonians who share a deep love for their home. They have been working to figure out a win-win solution for the local farmers and businesses that rely on visitors.
"We ought to be able to compensate the farmers for any crop loss that's due to the birds," he said.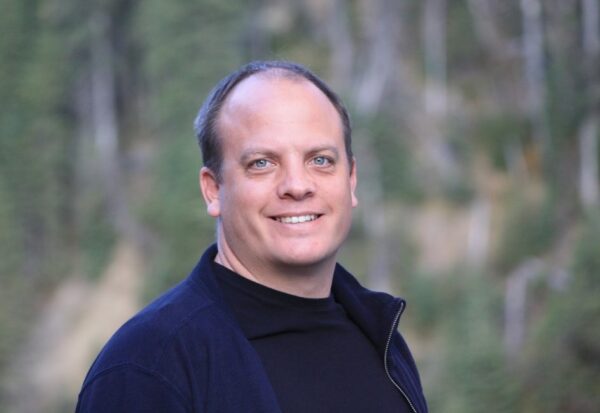 Fragile Habitat
Farmers aren't the only ones who have concerns about the bird population.
Jed Holmes, the supervisor of the Skagit Conservation District, works with landowners and farmers, helping them to preserve resources and farms sustainably. He's also noticed issues with the birds.
"When the numbers get above a certain level, it's no longer sustainable," he told The Epoch Times.
He said natural habitat or farmland is fragile, and the ecosystem can be severely disturbed by the birds' feeding and nesting habits. With any kind of disruption, the land may not return to its original state for roughly 15 years, Holmes said.
"I am concerned that at some point, there will be habitat degradation, and so [we] just have to keep an eye on that," he said.
The estimated number of birds could be over 150,000 within 50 miles around Skagit Valley, Holmes said. So far, there has only been minor damage to the farmers' fields.
"We haven't seen the numbers get so high that we're seeing habitat being degraded," he said.
One solution the locals adopted to control the bird population was to invite licensed hunters from across North America to the area.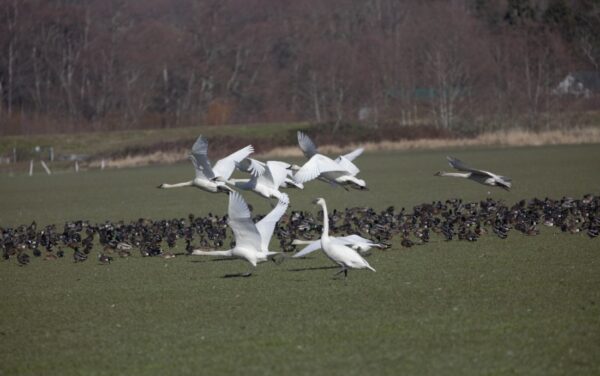 Natural Beauty
Holmes hopes to find a balanced outcome for locals, the land, and birds alike. He works with a group of people to embrace economic opportunity, protect the land as well as the farmers, and educate visitors. He is also the co-founder of Birds of Winter.
Stephanie Fernandez, a tour operator in Skagit Valley and the founder of Skagit Guided Adventures, is also a member of that group. She spends much of her time outside, encouraging others to recognize and enjoy the area's natural beauty.
"Nature rewires the spirit, so I love seeing people out in nature," she told The Epoch Times.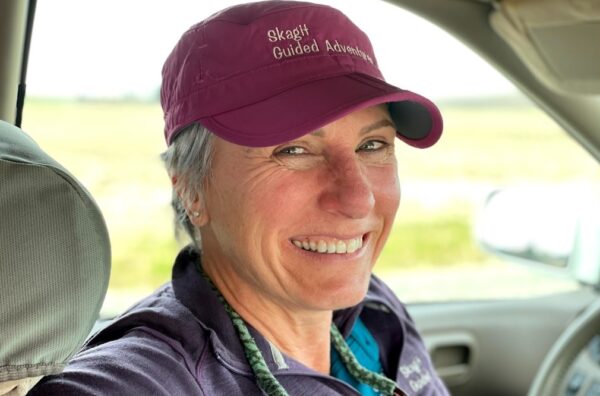 Fernandez is also a bird enthusiast. Even after seeing the flocks come and go year after year, her eyes still go wide and light up when she catches a glimpse of them taking off in huge numbers.
"They speak Russian," she said wryly while the birds honked around her.
Fernandez says that while people enjoy the beauty of nature, they also are obligated to protect the wildlife.
"Migratory birds have a very short period of time to feed and gain enough reserves for their enormous migrations north," Fernandez said.
"It makes me sad to watch people be disrespectful of the birds by getting too close to them and scaring them away," she said. "It is also frustrating to watch people walk out on the farm fields, which are private property and very important areas for the birds, especially the geese and the swans."
The issue of access also bothers farmers, such as Miller.
Fernandez, who says educational campaigns could help improve the situation, has been educating people about nature during her 30-plus years of eco-tour guiding.
"One of the things I like to teach during my birding tours is how to be a responsible birder," she said.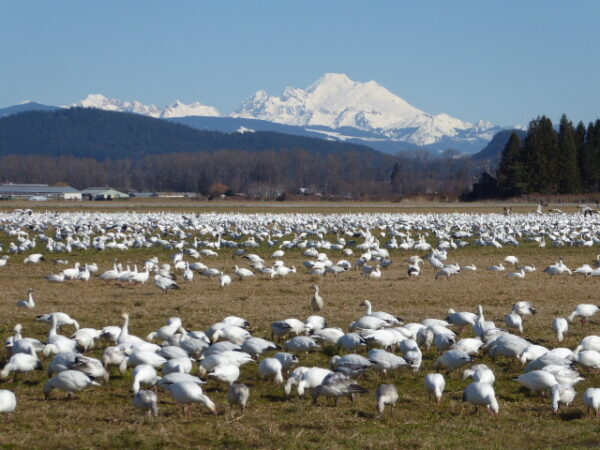 Fernandez listed some basic guidelines on how to respect the birds.
"Keep your distance. Also, you need to respect their habitat they're in, because habitats can be very fragile, or habitat can be a private land like these farmlands, their private property. It's not a park," she said.
At times, she goes out of her way to stop birders from walking on natural habitat or private property. Some birders have said they didn't see any signs that indicated private property or natural habitat.
The Washington Department of Fish and Wildlife is responsible for keeping signs up in the area.
Fenner Yarborough, DFW's wildlife regional program manager, told The Epoch Times that signs in the majority of their fields show where the public versus private property boundaries are. Yarborough also said the Department owns multiple properties where wildlife viewers can explore and walk.
The Skagit Valley will likely continue to see flocks arriving and departing for many years to come. Holmes says that if we take a step further to do a little more, our children also are likely to enjoy that natural beauty.