An African national pushed an 8-year-old boy and his mother in front of an oncoming train in Germany on Monday, July 29, killing the boy when the train hit him, police said.
The child's mother survived.
Police don't know what motivated the man, described as a 40-year-old Eritrean national, and are unsure if there was a connection between him and the victims, a police spokeswoman said, reported DW.
"According to witness reports, a 40-year-old man pushed the boy and his mother onto the track just as the ICE [high-speed train] was arriving. The mother, thank God, was able to save herself," the spokeswoman, Isabell Neumann, told reporters.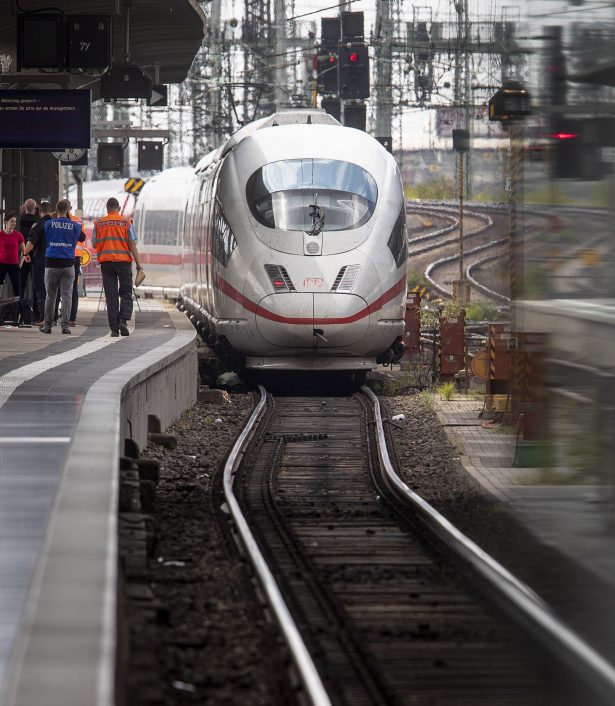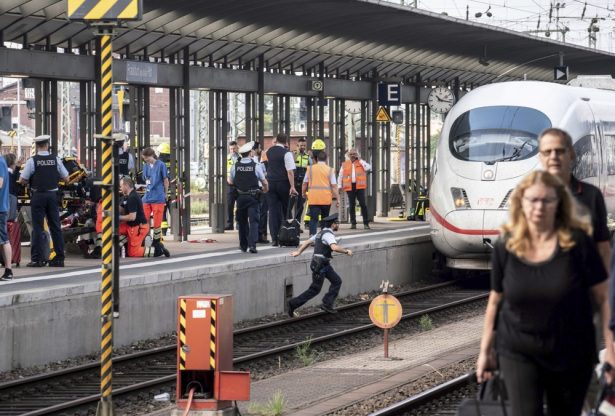 Some witnesses who saw what happened chased after the man as he fled, eventually detaining him, DW reported.
A person who was riding in the train that hit the boy told the Hessenschau broadcaster: "People collapsed howling." That person said there was a number of children on the train platform at the time.
Interior Minister Horst Seehofer strongly condemned the "horrific act." Frankfurter Lord Mayor Peter Feldmann echoed the sentiment, adding in a statement: "What we know so far about the deed contradicts everything Frankfurt stands for. We Frankfurters stand together … we help people unselfishly, we rescue them from need, and we are there for each other—even on days like today, when there is a shadow over the city."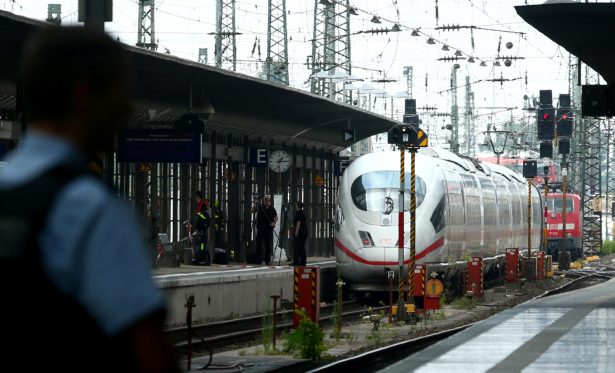 The killing of the boy, which took place in Frankfurt, came about a week an Eritrean reportedly survived being shot in the town of Wachtersbach, reported DW. It also took place around a week after another migrant, named as Jackson B., of Serbia, shoved a mother in front of a train, killing the 34-year-old, reported Bild.
Alice Weidel, head of the Alternative for Germany party, blamed what happened on Prime Minister Angela Merkel's loose immigration policies, writing in a statement that "while Germany mourns, without a word of sympathy Merkel takes off on holiday."
"The hideousness of this act can hardly be surpassed," she added in another missive, demanding that the government "finally start to protect the citizens of this country."
Germany opened its borders to anyone who wanted to migrate there in 2015, drawing castigation from some Germany and praise from others. More than 1.6 million people seeking asylum entered the country since 2014. The country's Federal Statistics Office said late last year that 10.6 million people with foreign citizenship now reside in Germany, or roughly one in every eight people living in the country of 82 million.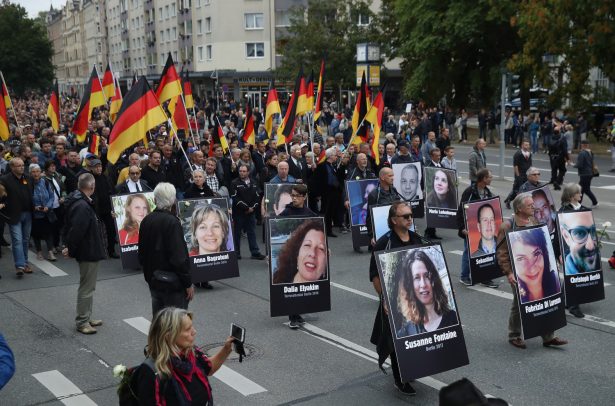 The number of people from Estonia, Latvia, Lithuania, Malta, Poland, Slovakia, Slovenia, the Czech Republic, Hungary, Cyprus, Bulgaria, Romania, and Croatia rose by 12.5 percent year on year, the office said. A number of the Eastern European countries have joined the European Union since 2004, enabling nationals to travel freely within the bloc.
Citizens of Syria, Afghanistan, and Iraq made up 11.2 percent of the total number of foreigners in Germany.
About 58 percent of Germans responding to a 2018 survey said they want fewer immigrants migrating to the country while 30 percent said they want about the same number and 10 percent said they want more.
Reuters contributed to this report.
From NTD News