Midtown East Rezoning Enters Final Phase Amid Objections
September 25, 2013 7:46 pm Last Updated: September 25, 2013 8:35 pm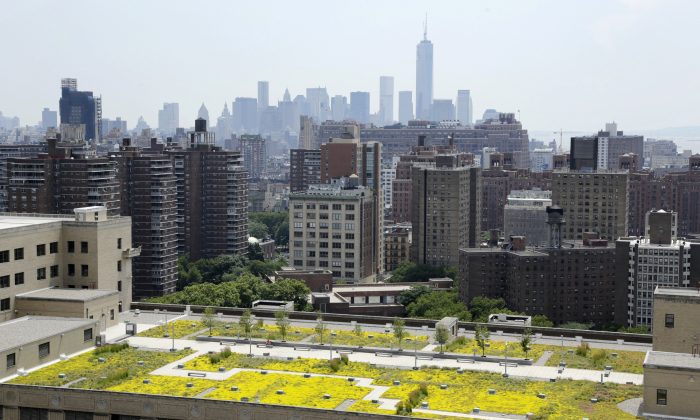 NEW YORK—Community objections over the controversial Midtown East rezoning are promising to draw a crowd of opponents to City Hall next week.
Attendees expected at a Tuesday, Oct. 1 rally and press conference include the Multi-Board Task Force on East Midtown, transit advocates, preservationists, and city council members. The Multi-Board Task Force is a coalition of Community Boards 4, 5, and 6. The boards represent neighborhoods such as Chelsea, Midtown, Murray Hill, Gramercy Park, Kips Bay, and several others.
The task force's mission statement describes a need for "a plan that carefully examines the many complex issues involved in charting Midtown's future." It also accuses the Department of City Planning (DCP) of working according to a political timetable, not according to the needs and wants of New Yorkers.
Manhattan Community Boards 1 to 7 voted against the proposal at the borough board level. But the plan has advanced to the City Council through a process called the Uniform Land Use Review Procedure (ULURP). The ULURP process calls for several stages of review and approval that include opportunities for public comment.
Though the borough board made a recommendation against the plan, it proceeded to the City Planning Commission (CPC), which is now passing it on to the City Council. From there, 50 days are allowed for review, unless it is sent back to the CPC for changes, after which it will go to the mayor. The mayor could still veto any City Council recommendation.
The proposal would rezone a 73-block area of East Midtown that surrounds Grand Central Terminal. The Department of City Planning's description of the rezoning on its website states it will "ensure the area's future as a world-class business district and major job generator for New York City."
But opponents have expressed grave concerns about the impact on New Yorkers who use the 4, 5, or 6 trains. Community Board 5, in particular, noted in a statement that the plan would negatively affect Lower Manhattan and the Hudson Yards redevelopment.
Specific complaints include gripes over fallout impact that would expand outside of Manhattan, including Downtown Brooklyn, Long Island City, and 125th Street. Other concerns are over longer-reaching impacts.
"[The plan] includes no public review for buildings as high as the Bank of America building, setting a deeply disturbing precedent for all future re-zonings," Stefano Trevisan of Community Board 5 stated in a press release.