The source of a mystery illness that affected American and Canadian diplomats in Cuba and China strongly match known effects of microwave electromagnetic radiation, according to scientists.
Beatrice Golomb, professor of medicine at University of California San Diego School of Medicine, said she studied the reported illnesses and was able to match them to microwave electromagnetic radiation, also known as pulsed radiofrequency (RF/MW).
"I looked at what's known about pulsed RF/MW in relation to diplomats' experiences. Everything fits. The specifics of the varied sounds that the diplomats reported hearing during the apparent inciting episodes, such as chirping, ringing and buzzing, cohere in detail with known properties of so-called 'microwave hearing,' also known as the Frey effect," Golomb said in a statement.
"And the symptoms that emerged fit, including the dominance of sleep problems, headaches, and cognitive issues, as well as the distinctive prominence of auditory symptoms. Even objective findings reported on brain imaging fit with what has been reported for persons affected by RF/MW radiation."
Paper to Be Published, Other Scientists Weigh In
Golomb's paper on the issue is scheduled to be published in "Neural Computation" on Sept. 15. It compares the described symptoms of the diplomats with a 2012 study of symptoms reported by people affected by electromagnetic radiation in Japan.
The cited symptoms in both cases are: headaches, cognitive problems, sleep issues, irritability, nervousness or anxiety, dizziness, and tinnitus (ringing in the ears).
A medical team examined 21 affected diplomats from Cuba and published a report in JAMA in March. Douglas Smith, director of the University of Pennsylvania's Center for Brain Injury and Repair and the report's lead author, told the New York Times that microwaves are now considered a main suspect behind the afflictions despite the report making no mention of microwaves.
Smith told CNN that ultrasound and infrasound are also being studied as potential causes of the illnesses as well.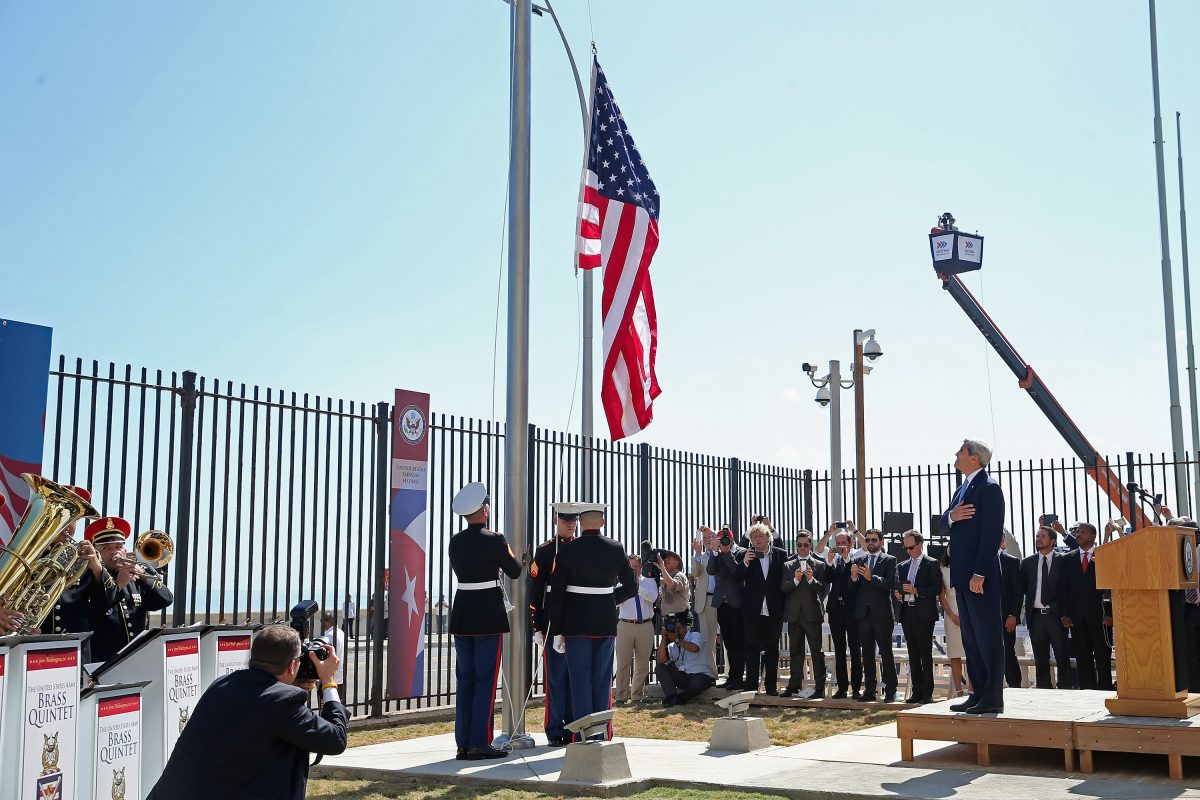 Diplomats Get Sick
In November 2017, then-Secretary of State Rex Tillerson said that American diplomats in Havana had been victims of "health attacks" that left them with hearing loss, reported the Associated Press.
The Canadian government said that at least one Canadian diplomat in Cuba had also been treated for hearing loss.
"We hold the Cuban authorities responsible for finding out who is carrying out these health attacks on not just our diplomats but, as you've seen now, there are other cases with other diplomats involved," Tillerson said.
The affected persons were late revealed to be numbered in the dozens, and include Canadian and American diplomats and family members in China as well.
Other officials, who were not named, said that the hearing loss appeared to have been caused by the deliberate use of some sort of sonic device operating outside the range of audible sound. The attacks were first reported in October 2016.
The United States now has a maximum of 18 staffers in Havana, and recently expelled 15 Cuban diplomats from America.
From NTD.tv