Microsoft announced Friday it is permanently closing most of its physical stores around the world.
"Our sales have grown online as our product portfolio has evolved to largely digital offerings, and our talented team has proven success serving customers beyond any physical location," Microsoft Corporate Vice President David Porter said in a blog post. "We are grateful to our Microsoft Store customers and we look forward to continuing to serve them online and with our retail sales team at Microsoft corporate locations."
The Washington state-based firm suggested that the COVID-19 pandemic disrupted its business. Starting in March, across the world, a number of countries and local governments implemented stay-at-home measures, affecting businesses deemed nonessential.
Microsoft, as a result, announced in March that it would temporarily close all of its stores due to the CCP (Chinese Communist Party) virus pandemic.
"We deliberately built teams with unique backgrounds and skills that could serve customers from anywhere. The evolution of our workforce ensured we could continue to serve customers of all sizes when they needed us most, working remotely these last months," said Porter. "Speaking over 120 languages, their diversity reflects the many communities we serve. Our commitment to growing and developing careers from this talent pool is stronger than ever."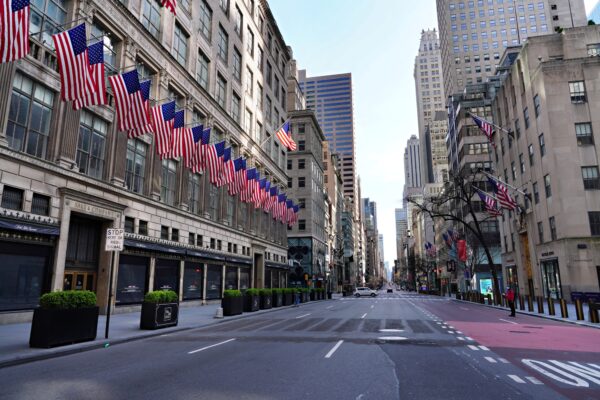 Over the past 10 years or so, Microsoft has started to expand its retail locations to create an experience similar to Apple stores, including a store along 5th Avenue in New York City.
"Microsoft will continue to invest in its digital storefronts on Microsoft.com, and stores in Xbox and Windows, reaching more than 1.2 billion people every month in 190 markets," Microsoft said. "The company will also reimagine spaces that serve all customers, including operating Microsoft Experience Centers in London, NYC, Sydney, and Redmond campus locations."
Wedbush analysts said the move to close stores is "a tough, but smart strategic decision."
"The physical stores generated negligible retail revenue for [Microsoft] and ultimately everything was moving more and more towards the digital channels over the last few years," the group said in a note, according to CBS News.
Microsoft said the closures would result in a pretax charge of approximately $450 million, or about 5 cents per share, in the current quarter ending June 30.
All employees will have the chance to remain with the company, Microsoft added.
Shares of Microsoft were down about 1.65 percent as of Friday afternoon.