Microsoft Obsolete by 2017, Report Says
April 4, 2013 5:18 pm Last Updated: April 7, 2013 1:20 am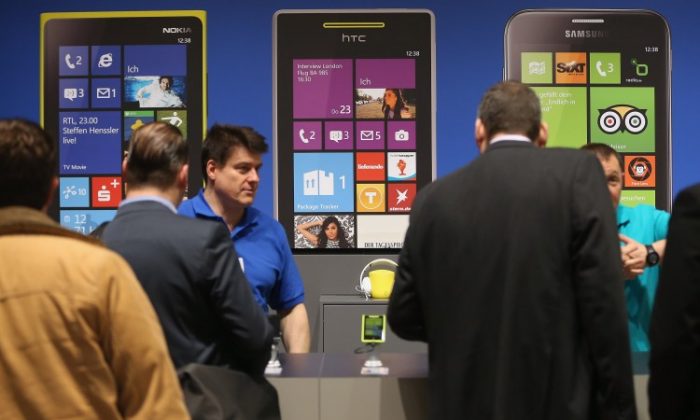 A report on Thursday said that Microsoft, which has fallen in popularity in recent years, could become obsolete by 2017.
Microsoft's downfall has been partially fueled by the proliferation of laptops, smartphones, and tablet computers, with many consumers eschewing PCs.  
Gartner, a technology firm, essentially said that mobile devices have basically crushed Microsoft into becoming a shadow of its former self. Four years from now, the firm said in a report, Microsoft hardware will fall behind Android device sales by nearly 900 million units and will have a slight advantage over Apple, according to Computer World.
In 2017, the total number of PCs, mobile phones, and tablets shipped will be 2.96 billion, and Android will have 1.47 billion of them, the report said. Windows will have 571 million, or second place, and Apple's iOS/MacOS will be third at 504 million.
Currently, Windows has 346.5 million devices, Android has 497.1 million, and Apple operating systems account for 212.9 million.
"The traditional PC market of notebooks and desk-based units is expected to decline 7.6 percent in 2013," reads a press release from Gartner. "This is not a temporary trend induced by a more austere economic environment; it is a reflection of a long-term change in user behavior. Beginning in 2013, ultramobiles will help offset this decline, so that sales of traditional PCs and ultramobiles combined show a 3.5 percent decline in 2013."
The firm said that lower prices, cloud updates, consumers' "addiction" to apps, and other factors will drive the tablet market.
Ranjit Atwal, research director at Gartner, said, "Growth in the tablet segment will not be limited to mature markets alone. Users in emerging markets who are looking for a companion to their mobile phone will increasingly choose a tablet as their first computing device and not a PC."