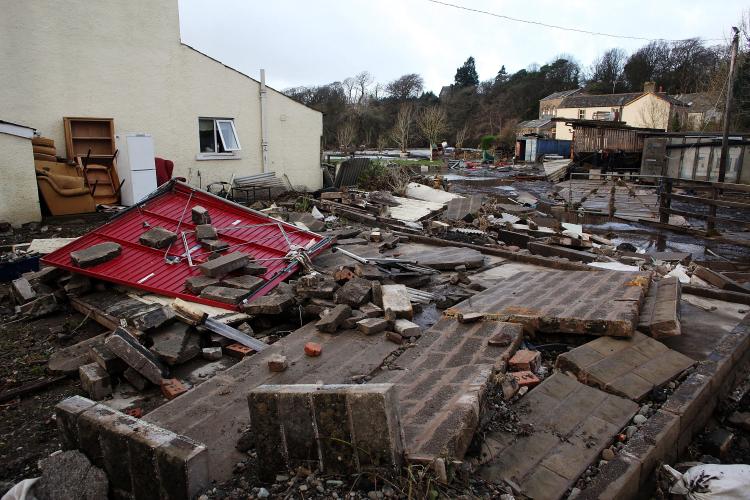 WASHINGTON—Insurance products are a way of life, protecting companies and people's interests from cradle to death and alleviating much of the risk that could rise to nightmarish proportions.
The list is endless—life insurance, health insurance, disability insurance, homeowners insurance, car insurance, house insurance, export insurance, fire insurance, flood insurance, luggage insurance, travel insurance, and even insurance on insurance.
There is a relatively new insurance product called micro insurance, which caters to the poor in developed and developing nations. Micro insurance covers many of the same risks as regular insurance products, at less cost and with smaller payouts, but is affordable to those near or living in poverty.
"People work themselves out of poverty using micro lending; micro insurance helps prevent them from falling back into it," said Dirk Reinhard, vice chairman of the Munich RE Foundation, the not-for-profit risk management educational arm of the German reinsurer, in a Knowledge @ Wharton (KW) report on micro insurance.
"This isn't about the poorest of the poor, but the working poor who have something to lose. They have an income but are hovering around the poverty line, so that if their crop fails, they get sick, or their shop burns down, they have to start from zero again," Reinhard said.
A Hard Sell
"Micro insurance has been a hard sell among the world's poor," according to KW.
KW explains that most of the poor have not encountered any insurance programs in the past. Many do not want to use the little resources they have for insurance, which does not have a tangible benefit. Also, those less fortunate may not have the educational attainment to understand how the micro-insurance program works and how to access it.
The majority of the world population lives in developing markets, but less than one-tenth hold any type of insurance coverage, according to KW.
Bangladesh, a country with thousands of microfinance establishments catering to the poor, has only 11 licensed life insurance firms.
Earlier this year, the Asian Development Bank (ADB) provided a $2 million grant administered through the Japan Fund for Poverty Reduction, hoping to develop micro-insurance programs in Bangladesh.
"Risks that would mildly affect middle class households are a significant setback for the poor and often push them deeper into poverty," Mayumi Ozaki, finance specialist at ADB, said in a statement. "Problems like illness, fire, or theft can severely set back efforts to ease poverty. Without insurance, the poor resort to borrowing from informal sources, withdrawing from their savings, or selling assets to cope with these shocks."
Insurers in a micro-insurance environment have to redefine their priorities and products and think locally. Risks are different among villages. The insurance product has to be flexible to serve the needs of the community. This requires good knowledge of local areas and geographical risks.
Most insurers are often located at great distances from those who need insurance and are inaccessible to a majority of those living in poverty-stricken areas. To resolve such issues, insurers should, just like micro-lending firms, go to the customer. Mom-and-pop firms could be opened in remote areas or an existing micro-lending institution could serve as a liaison.
Microfinance Activities
Bajaj Allianz and CARE India brought a micro health insurance product to rural areas in the Indian state Tamil Nadu.
At issue was to find a structure that was affordable and economically viable. The only program that fit the bill was an insurance program managed in the respective communities and not based outside the area.
A one-year test program was successful as all activities were run within the community. Pharmaceutical companies and pharmacies agreed to sell medicines at reduced cost and trustworthy doctors oversaw the patient referral system.
According to India's Economic Times, Pakistan has approached India for information on its micro-insurance program for the poor.
By mid-2009, the LeapFrog Financial Inclusion Fund had raised $44 million earmarked toward micro-insurance programs to benefit 25 million low-income people in Africa and Asia.
The program addressed important factors in the micro-insurance environment, investments into the program, and profitability.
"The world desperately needs market-based solutions to poverty that draw in major financial investors by offering fair but competitive returns," Dr. Andrew Kuper, president and founder of of LeapFrog, said in a press release.