Two Michigan Supreme Court Justices urged a lower court to move quickly and "meaningfully assess" allegations of voter fraud, according to a Monday order that also denied an appeal by two Wayne County voters who sought to halt certification so that an audit could be carried out.
While the state's highest court ruled to deny the appeal and disagreed with the lawsuit's premise that an audit should take place before certification, it acknowledged in an order (pdf) the presence of "troubling and serious allegations of fraud and irregularities." It also noted that the plaintiffs presented evidence to substantiate their allegations, including in support of claims that ballots were counted from voters whose names were not on poll books and that instructions were given by elections officials to "disobey election laws and regulations."
In an opinion, the two judges then called for "the most expedited consideration possible of the remaining issues," adding that a trial court should "meaningfully assess" plaintiffs' allegations by way of an evidentiary hearing and resolve any related legal issues.
"I am cognizant that many Americans believe that plaintiffs' claims of electoral fraud and misconduct are frivolous and obstructive, but I am equally cognizant that many Americans are of the view that the 2020 election was not fully free and fair," wrote Michigan Supreme Court Justice Stephen Markman, with Justice Brian Zahra joining him in the opinion. They called the latter view one that "strikes at the core of concerns about this election's lack of both 'accuracy' and 'integrity.'"
The judges noted evidence in the form of affidavits presented by the plaintiffs, which included claims "of ballots being counted from voters whose names are not contained in the appropriate poll books, instructions being given to disobey election laws and regulations, the questionable appearance of unsecured batches of absentee ballots after the deadline for receiving ballots, discriminatory conduct during the counting and observation process, and other violations of the law."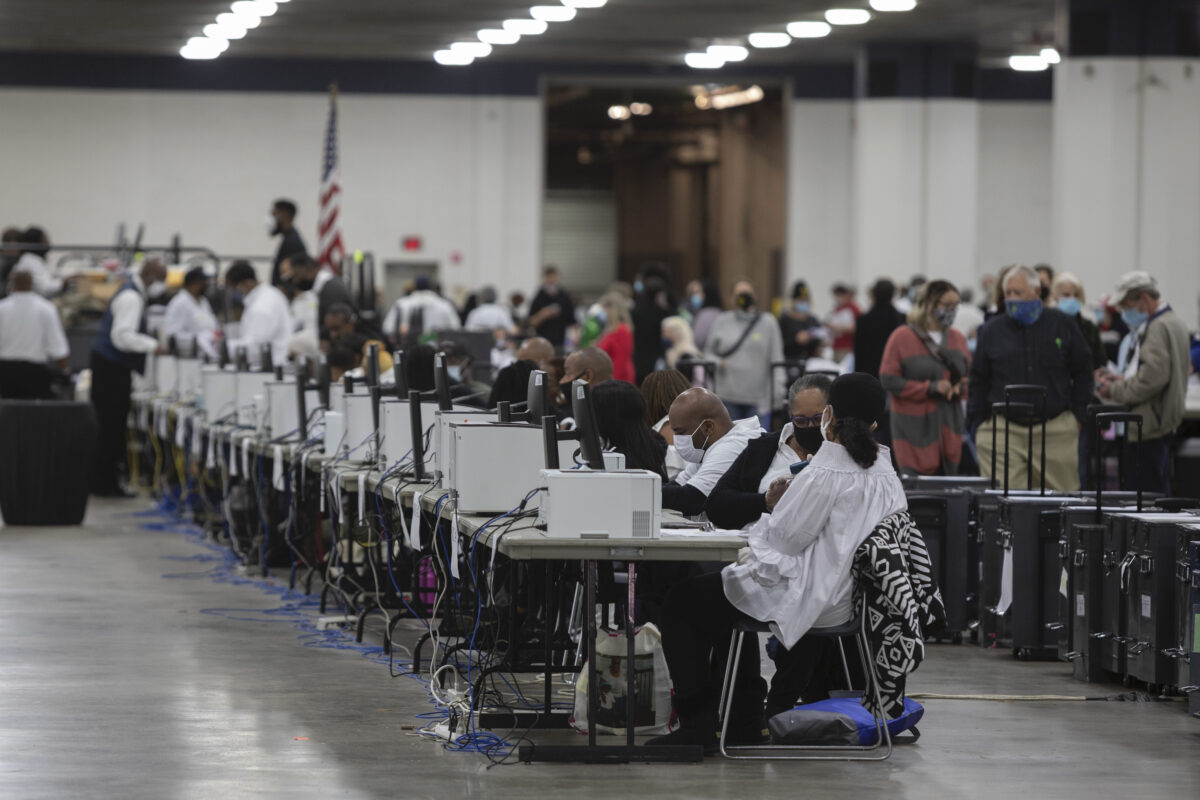 The above claims were initially laid out in a lawsuit filed on Nov. 8 by Republican poll watchers, Cheryl Costantino and Edward McCall, against Detroit and Wayne County officials. Their complaint (pdf) claimed election workers counted ballots from voters not listed on the qualified voter file and that, when a voter's name could not be confirmed, random names were picked from the list. They also alleged election workers removed Republican vote challengers from Detroit's TCF Center when they raised objections and that poll workers were told by election officials to not verify signatures on absentee ballots and to process them even if they were invalid.
That lawsuit was rejected by a state judge, prompting them to appeal to the Michigan Court of Appeals, which denied the appeal. Costantino and McCall then filed an appeal with the Michigan Supreme Court on Nov. 17, seeking an audit of election results.
While denying Costantino and McCall's calls to halt the audit, the Michigan Supreme Court said its decision does not preclude plaintiffs from seeking a future "results audit" and that the high court would retain its appellate and superintending authority over the case to allow the case to be expedited ahead of the tight deadline for Michigan to certify electors.
"Federal law imposes tight time restrictions on Michigan's certification of our electors," the judges wrote. "Plaintiffs should not have to file appeals following our standards processes and procedures to obtain a final answer from this Court on such weighty issues."
On Monday, the Michigan State Board of Canvassers voted to certify the election results.
Michigan's Secretary of State has said that her agency will conduct a post-election performance audit in Wayne County.