Following a series of election-related bills that passed in the state Senate this week, Michigan Republican Senate Leader Mike Shirkey said that his office is awaiting the outcome of the weekslong audit being conducted in Arizona's Maricopa County before charting a path forward.
While Shirkey appeared to be noncommittal to the possibility of signing off on an audit in Michigan, he said in an interview, "I'm planning on watching carefully what occurs and what comes out of the Arizona process. … We'll see where that might lead."
It's not clear what criteria would need to be met for Shirkey to push the state Legislature to authorize an audit of its own. The Epoch Times has contacted his office for comment.
The push for an audit in Michigan, which certified President Joe Biden as the winner last year by a slim margin, is an "indication of the continued concern" about election integrity, the Senate leader told the Detroit News. "People are passionate about it," Shirkey added. "And so we've got to let them have their opportunity to voice their concern."
Touting the recent passage of three bills targeting Michigan's voter identification requirements, among other measures, Shirkey said that with the legislative action, "many of those concerns will be put to bed." What's more, he said that Michigan may not need an audit because "what we've done in our oversight process is equal (to) or more robust than what they've been doing."
Republicans and former President Donald Trump have encouraged states to conduct audits in battleground states following the authorization of the audit in Maricopa County. Democrats in the state, including Secretary of State Katie Hobbs, have characterized the audit as sloppy and partisan—while they've called on the Department of Justice to investigate.
Shirkey, meanwhile, told the paper that his office is in "regular contact" with individuals involved in the audit process in Maricopa County.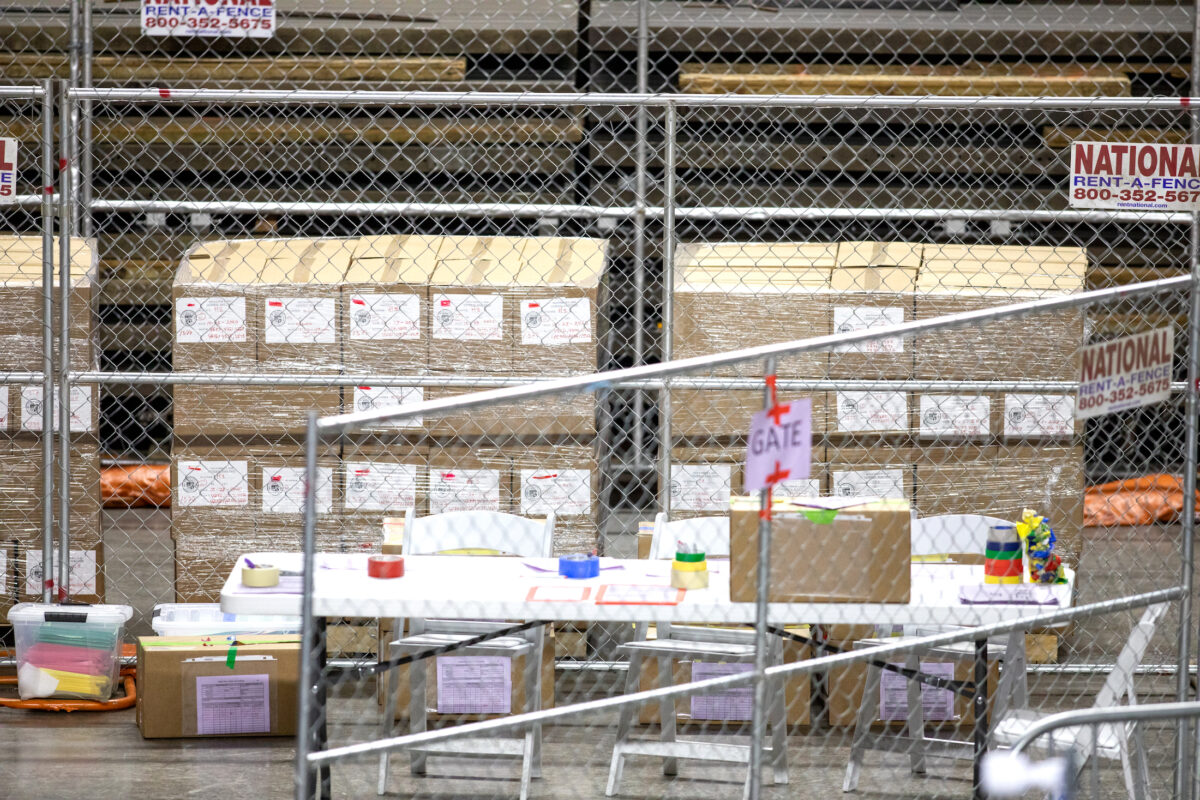 On Wednesday, Michigan's Senate passed a measure along party lines that would mandate voters who don't have identification to cast a provisional ballot and confirm their identity within six days after casting it. Current law stipulates that voters without identification can cast their ballot if they sign an affidavit at a local polling place. Another bill that passed—also along party lines—proposes that applicants who seek absentee ballots provide a driver's license number, state identification number, or the last four digits of their Social Security number.
The bills will most certainly be vetoed by Gov. Gretchen Whitmer, a Democrat who has previously voiced strong opposition to any new restrictions around voting. Republicans can bypass Whitmer's executive authority by circulating a petition that receives at least 340,000 signatures from voters.
Democrats in the Michigan state Senate panned the bills as attempts to suppress voters in the state, and they similarly criticized the push for an audit in their state.
"If he hasn't figured out that's a sham … then that's a bigger problem," Senate Minority Leader Jim Ananich, a Democrat, said of Shirkey's comments about the audit.
This month, a number of Republican lawmakers from other states have visited Maricopa County to view the auditing process, with some saying their state should do the same, though it's not yet clear if any states will go through with one. For example, Wisconsin state Reps. Dave Murphy and Janel Brandtjen, both Republicans, suggested in reports that a review of the Nov. 3 contest is necessary after visiting Arizona.
The Epoch Times has contacted the Michigan Secretary of State's office for comment.