Michigan Gov. Gretchen Whitmer says progress is being made on curbing the spread of the CCP (Chinese Communist Party) virus after her office faced criticism about her state's stay-at-home order.
"You know my stay-home order is one of the nation's more conservative, but the fact of the matter is, it's working. We are seeing the curve start to flatten. And that means we're saving lives," she told CNN on April 19.
Whitmer's order has been described as draconian by critics, who say it's a violation of their constitutional rights. The order is among the most restrictive in the United States and bans the sale of many items deemed nonessential at big-box stores. It also bars people from visiting friends or relatives, second homes, and vacation rentals in the state under most circumstances.
As a result, her office has faced lawsuits, and protesters have gathered at the capitol in Lansing.
"Michigan right now has the third-highest death count in the country; we are the 10th-largest state. As you can deduce, this means we have a uniquely hard issue going on here," Whitmer said in the interview. "It is disproportionately hurting our state, and that is why we need to take a uniquely aggressive action to protect people."
The aggressive measures outlined in the order are necessary, she said.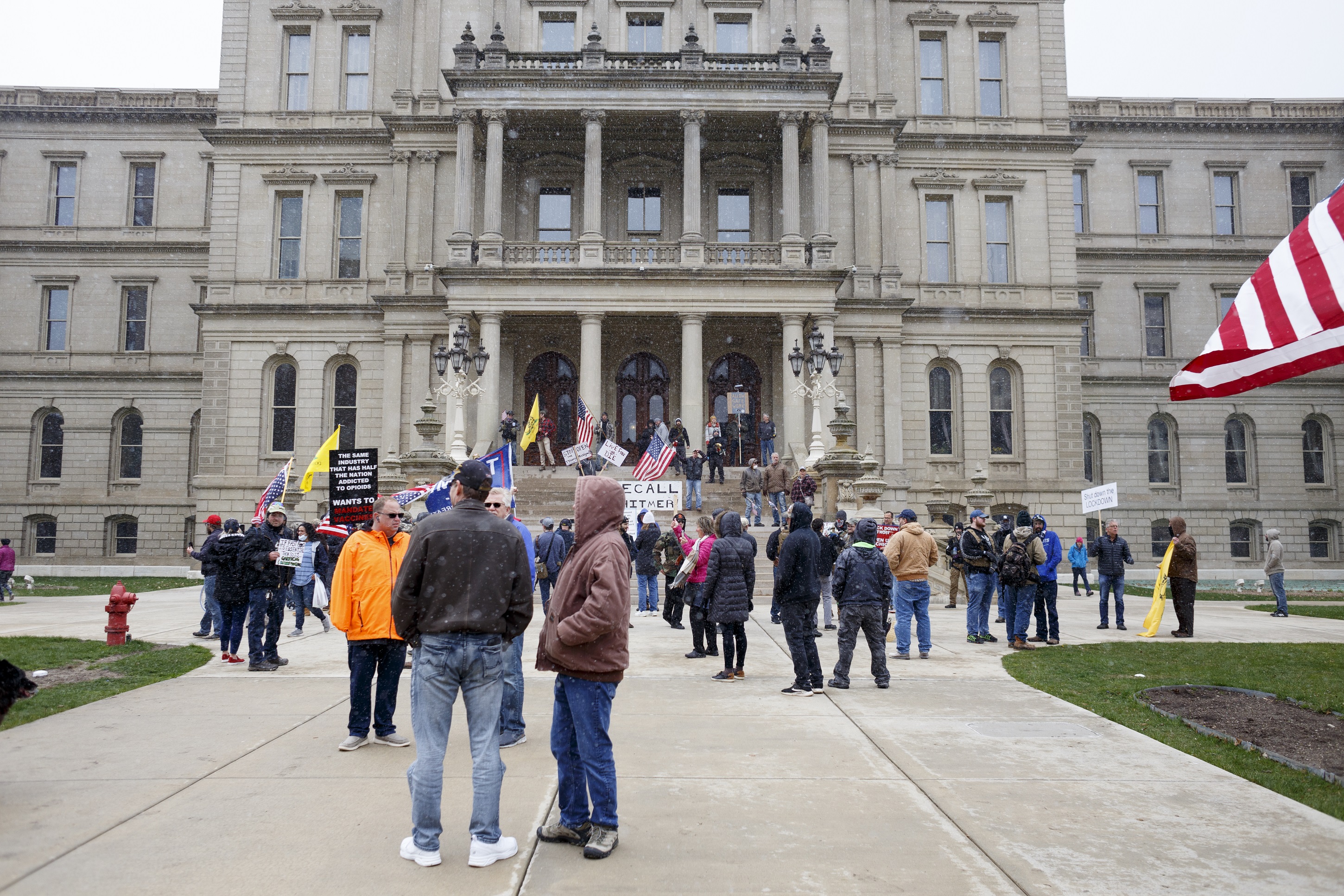 "It's working. We are seeing the curve starting to flatten. But as people come in from across the state and gather and congregate without masks, without standing two feet apart, without these important protections, it means that they might have gone back to these parts of our state and perhaps brought COVID-19 along with them," Whitmer told NBC News on April 19.
Michigan so far has about 2,300 deaths attributed to COVID-19—which is caused by the CCP virus—as well as over 30,700 cases, according to state data released April 18.
"As tough as this moment is, it would be devastating to have a second wave, and I know that the vast majority of Michiganders understand that. Not going to the gas station to fill up your boat so that you can go tooling around is a sacrifice—but it's worth it, because who among us wouldn't rather forgo jet skiing or boating right now if it's going to save your grandparents' or a neighbor's life," the governor told CNN.
Michigan Republican officials are also challenging Whitmer to loosen some of the state's restrictions.
State House Speaker Lee Chatfield, a Republican, wrote a letter to the governor on April 18 and called on her to do away with restrictions on travel, adding that changes needed to be made to allow more people to work.
"I urge you again to reconsider your overly broad approach for the sake of the people we represent and bring Michigan in line with other states that are handling this issue more sensibly," Chatfield said in his letter. "We can and must continue to improve our public health efforts, while also safeguarding civil liberties and the paychecks of Michigan families."
State Senate Majority Leader Mike Shirkey, also a Republican, said he doubts the legislature will extend Whitmer's current order past April 30.