A Michigan couple who won the Michigan lottery in 2016 were arrested for a string of burglaries over a several-month span, according to reports.
Stephanie Harvell and Mitchell Arnswald won $500,000 on the very same day Harvell was served with an eviction notice.
"I cried like a baby when I saw what I'd won," Harvell said in a 2016 Michigan Lottery press release.
She said that she, her husband, and their daughters lived paycheck-to-paycheck.
"I still can't believe it," Harvell said at the time.
But last week, Arnswald and Harvell were arrested for committing a series of daytime burglaries spanning several counties in Michigan over a two-month period, MLive reported.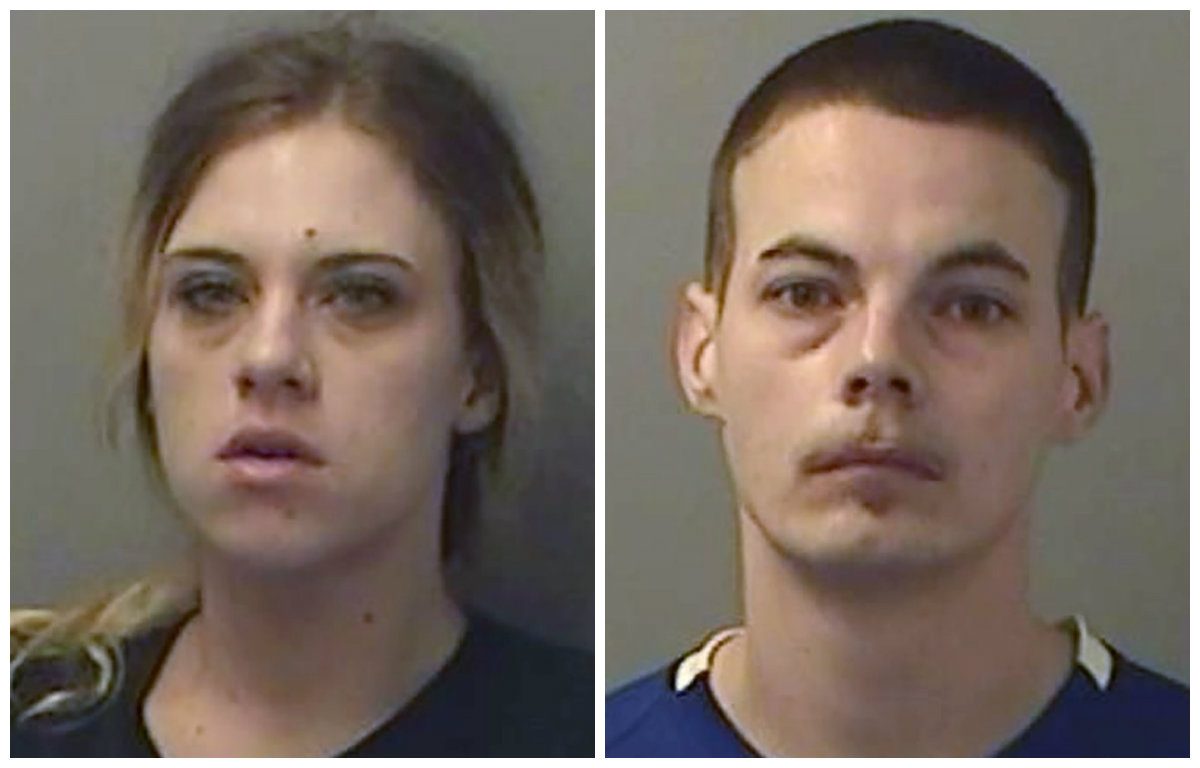 Bay County Sheriff Troy Cunningham told MLive that officials were investigating a number of daytime burglaries in the area and are trying to determine which ones the couple committed.
A dozen similar burglaries were reported in Bay County, Michigan, in the past two months, he said.
"We believe they could be responsible for more than what we know of," he added.
Police said that when they arrested the pair, they discovered items discovered from a home in Merritt Township. Later, when they obtained a warrant, they found more evidence tied to other burglaries, MLive reported.
More charges could result in the case, police said. "The different jurisdictions are still getting together to pinpoint which ones we think they committed," Cunningham explained
In the 2016 press release, Harvell said she wanted to start college funds for her daughters, get a new car, and buy a house.
"It's hard to find words for what this means to our family, but it couldn't have come at a better time," she said. "We both work really hard, and it's been tough to support our family," added Harvell. "We recently lost a car and the day I scratched off this ticket, we got an eviction notice."
Cautionary Tale
The pair aren't the first to fall from grace after winning the lottery.
Another Michigan lottery winner, Willie Hurt, was charged with murder several years after he took home $3.1 million. He was allegedly addicted to cocaine when he allegedly committed the crime, as The Associated Press reported.
In another example, David Lee Edwards, from Ashland, Kentucky, won $27 million in 2001. But by 2006, he had lost all his money.
"I've made mistakes in my past, and that's been a long time ago. I've paid for those mistakes, and I went on with my life, and I straightened my life out, and I've been productive since then," Edwards told USA Today back in 2001. "I am what I am today, and I thank God for that. I can't go back and change my past, but I can do something positive with my future."
However, things didn't go as planned for Edwards—like many lottery winners.
After the win, Edwards and his wife spent the money on a mansion, dozens of expensive cars, and even a jet, according to the report. He spent $600,000 on one home and bought a $1.6 million Florida mansion.
Edwards bought a $1.9 million LearJet, three racehorses—who lost—and purchased two businesses worth $4.5 million.
The New Times reported that he spent more than $12 million after one year.
He also bought a $200,000 Lamborghini Diablo super car and a $90,000 Dodge Viper.  He invited an NBC News TV crew into his home, telling them he was wearing a $78,000 diamond-encrusted gold watch as well as a $159,000 ring. He also showed them his $30,000 plasma screen TV, MailOnline reported.
Edwards also bought 200 swords, armor, and other antiques.
But after winning, he and his wife were arrested multiple times for pills, heroin, and crack cocaine, the New Times reported. They had both contracted hepatitis.
In December 2013, Edwards died at the age of 58 in hospice care—"alone and penniless," according to USA Today. Before he was committed to hospice care, as MailOnline reported, he was living in a "squalid storage unit."