A Michigan congresswoman on Wednesday announced she plans to introduce a bill that would mandate safe storage of guns after the alleged shooter at Oxford High School last month was said to have acquired the gun he used from an unlocked drawer.
Rep. Elissa Slotkin (D-Mich.) said her bill, the Safe Guns, Safe Kids Act, would require any gun owner with children to safely store their firearms.
The bill includes a penalty of up to five years in prison if a person's child uses their gun to hurt others or commit a crime. It could draw enough support to pass in the Democrat-controlled House of Representatives, though its prospects in the divided Senate are murky.
"Over the past two weeks of church services, vigils and funerals, and visits with parents, teachers, and law enforcement in Oxford, one thing is clear: everyone just wants to keep our kids safe. But while an apparent mountain of evidence allows the parents in this case to be charged, there's actually nothing in Michigan or federal law that holds parents accountable for aiding their child in committing a crime," Slotkin said in a statement.
"My bill is a serious effort to address a safety issue that is taking American lives. This goes for the shooter in Oxford, as well as the thousands of instances where kids have stolen guns for crime or have accidentally harmed or killed others with a family member's gun," she added.
Ethan Crumbley, 15, was captured on surveillance cameras opening fire at the high school in Oxford on Nov. 30. The shooting left four students dead and seven people wounded.
Ethan surrendered to law enforcement and was charged with 24 counts, including four counts of first-degree murder.
Authorities say the boy has not revealed a motive for the shooting and that there was no recorded history of bullying at the school.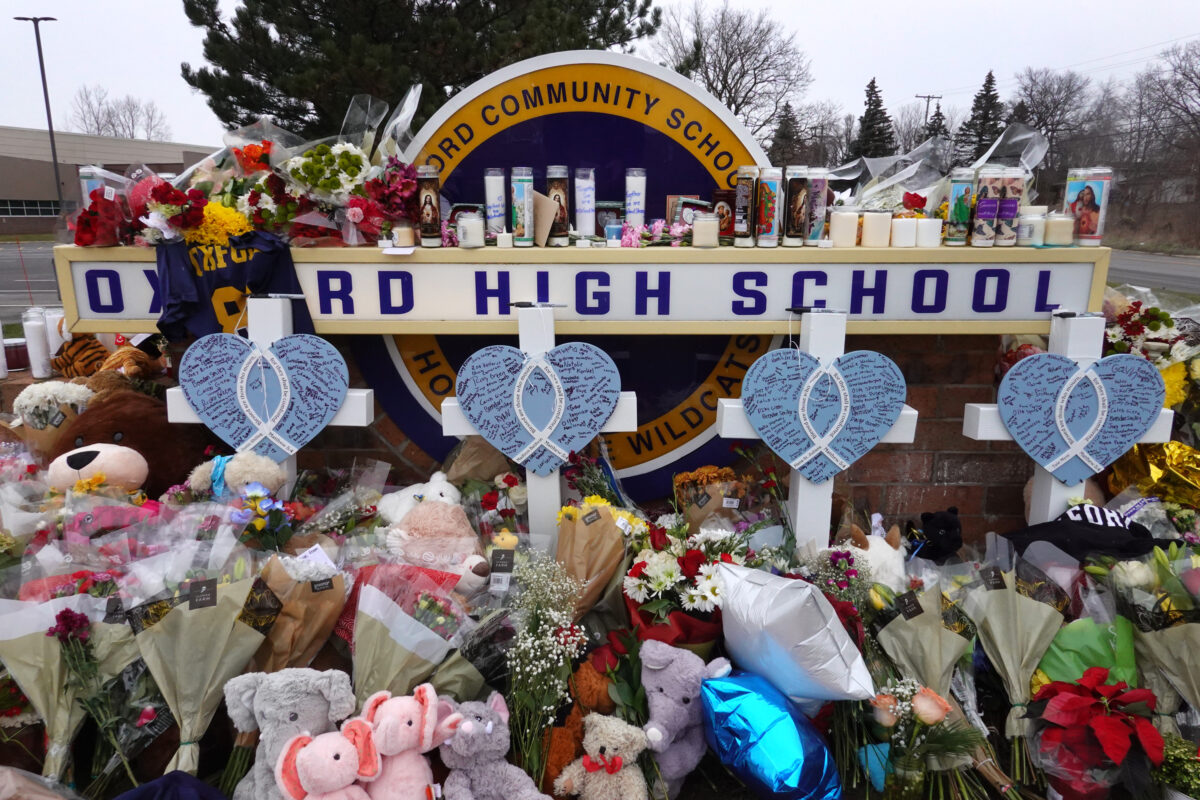 Ethan's parents, James and Jennifer Crumbley, were later charged with four counts each of homicide manslaughter involuntary.
Prosecutors allege the parents bought the gun used in the shooting for their son, a violation of the law, and kept it in a drawer that was unlocked.
"These charges are intended to hold the individuals who contributed to this tragedy accountable," Oakland County Prosecutor Karen McDonald told a press conference at her office while announcing the charges. "Gun ownership is a right, and with this right comes great responsibility."
Both parents pleaded not guilty and lawyers representing them said prosecutors were not being truthful about crucial aspects of the case.
Shannon Smith, one of the lawyers, told a court earlier this month that the gun was stored in a locked drawer.
"When prosecution is stating this child had free access to the gun, that is absolutely not true," she said.
Slotkin described herself as growing up in a family that owned guns and noted she carried firearms while on her three tours in Iraq with the CIA.
"There are millions of responsible gun owners in Michigan, including people I love, like my dad," she said. "But we just need to do more: no American community should have to go through what Oxford is going through. The parents of the killer there played a devastating role in the lives of these four young Michiganders and thousands more in our community. Responsibility is at the heart of what it means to be American, and they need to be held to account."