A barber from Michigan has been hit with a $9,000 fine for license violations after re-opening his shop and cutting hair for free during a hairstylist protest on the steps of the Michigan State Capitol last spring.
Shiawassee County barber Karl Manke was issued fines totaling $3,000 by the Michigan Board of Barber Examiners for violating state sanitation and equipment regulations as well as another $6,000 for his participation in the May 2020 state Capitol demonstrations in Ingham County, The Associated Press reported.
"It shows their pettiness, it shows their vindictiveness. The lack of proportionality here is almost breathtaking really," said Manke's attorney, David Kallman.
Kallman added that his client will be fighting the penalties in court.

Manke was at first issued several misdemeanor citations by local police two days after re-opening and operating his shop—Barber & Beauty Shop in Owosso, a small town between Lansing and Flint—on May 4, 2020, and violating Gov. Gretchen Whitmer's CCP (Chinese Communist Party) virus lockdown orders.
The 77-year-old barber had his barber and business license "summarily suspended," according to a May 12, 2020, order (pdf) signed by Debra Gagrialdi, director of the Bureau of Professional Licensing, which claims that the situation at the Owosso barber shop required "emergency action" to protect "the public health, safety, or welfare."
Manke's license was reinstated in June 2020 and he decided to continue to cut hair during that time. A former proceeding to sanction his license then started later that month.
Earlier this month, a judge ruled that Manke wasn't allowed to cut hair while taking part in a hairstylist protest on the steps of the state Capitol last May because he wasn't licensed to operate outside of his barbershop.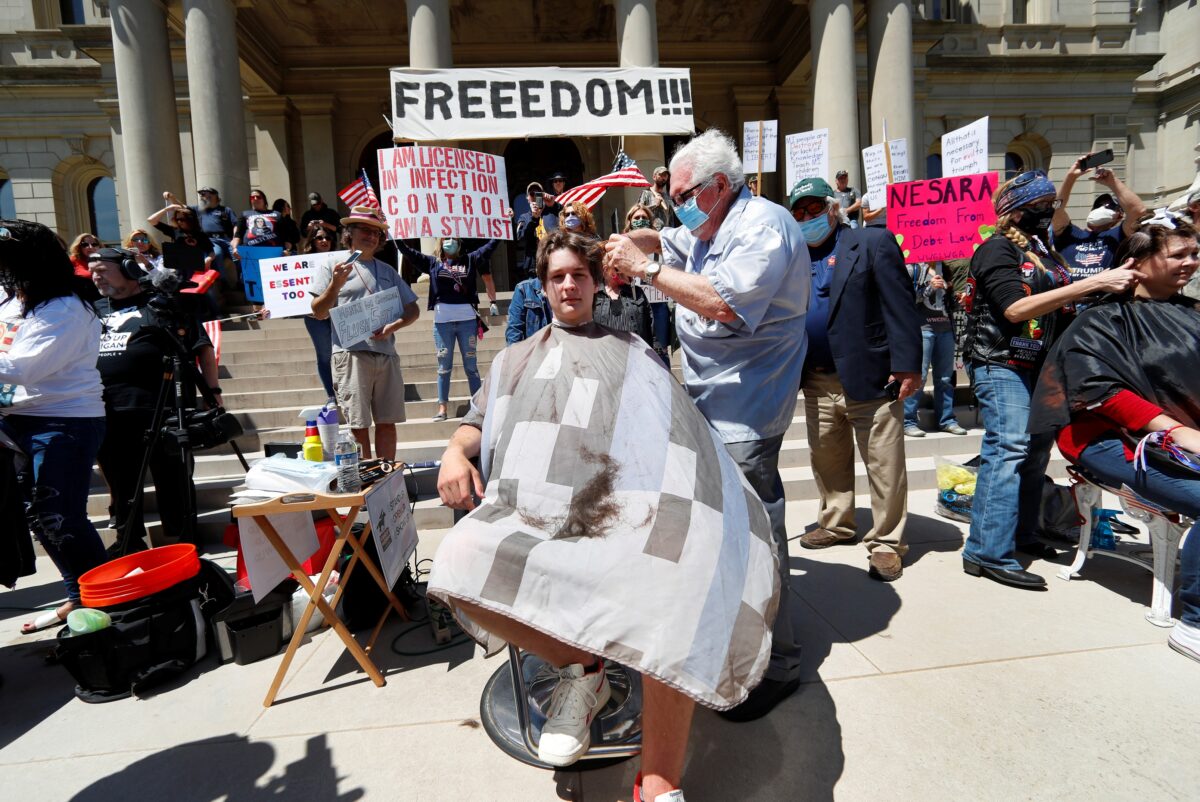 "Respondent had the option of protesting without cutting hair," Administrative Law Judge Stephen Goldstein said. "He chose a different path and in so doing has violated the Code."
Manke's case garnered national attention after he refused to close his shop amid the order that forced "non-essential" businesses in Michigan to close.
Whitmer, a Democrat, said at the time she announced last year's executive order prohibiting barbers from operating, they are needed to prevent a second wave of COVID-19, the disease caused by the CCP virus, which emerged from China in late 2019.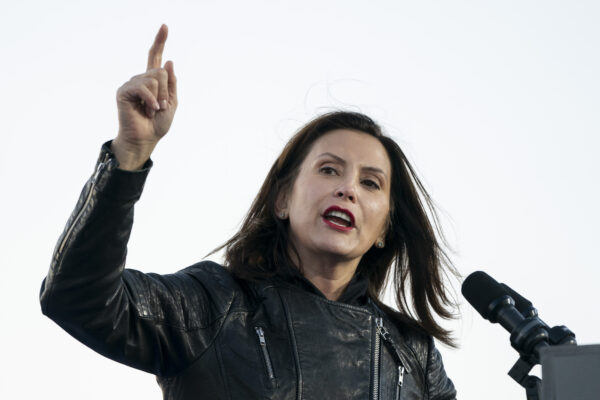 Manke told ABC12 at the time of the misdemeanor citations he has done everything he can, short of shutting down, to prevent the spread of the CCP virus.
"I'm following all the guidelines here," Manke said. "I've got the mask on, the sterilizer, hand sanitizer, and trying to distance as best we can here."
"As long as I have two hands and I'm capable of cutting hair, that's my occupation," he added. "That's what I do. That's what I'm going to continue to do."
Tom Ozimek contributed to this report.
From NTD News