The young woman convicted of charges in her boyfriend's suicide has been denied parole in Massachusetts on Sept. 20, it was reported.
Michelle Carter was convicted of involuntary manslaughter after pressuring and cajoling her ex-boyfriend, Conrad Roy III, into killing himself in 2014.
Carter, who is now 23, faced the state parole board this week as she is serving a 15-month sentence.
A day after Carter's hearing, the parole board said, "The [Board] is troubled that Ms. Carter not only encouraged Mr. Conrad to take his own life, she actively prevented others from intervening in his suicide," MassLive reported.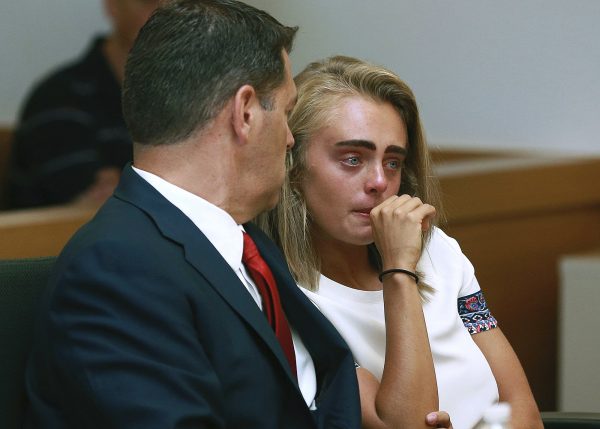 The report said Roy was found dead in a Fairhaven Kmart parking lot in July 2014 after allowing his pickup truck's cab to fill with carbon monoxide.
Police didn't suspect foul play in the death, but soon found thousands of texts between Roy and Carter, with Carter urging Roy to kill himself.
"Ms. Carter's self-serving statements and behavior, leading up to and after his suicide, appear to be irrational and lacked sincerity," the parole board said, MassLive reported. "Ms. Carter needs to further address her causative factors that led to the governing offense."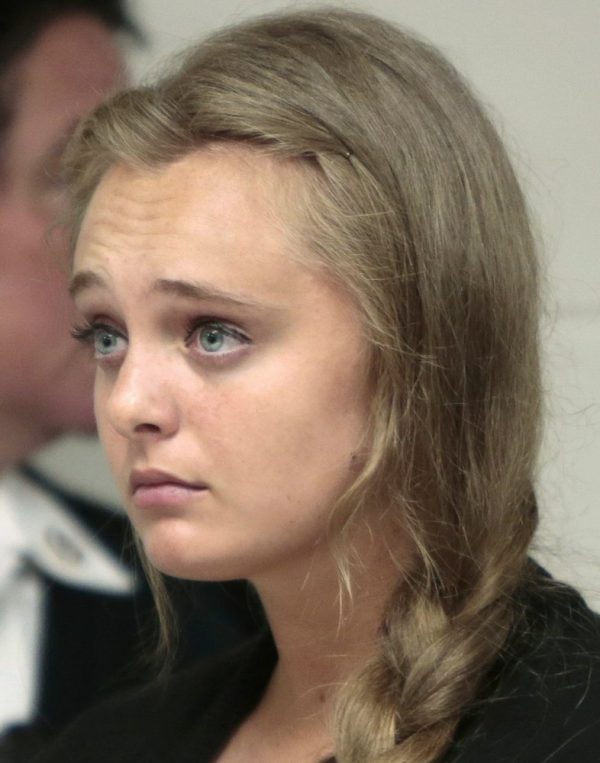 According to WVCB, Roy said that he had "second thoughts" as his truck filled with carbon monoxide. Carter then told him to "get back" in the vehicle, the report said.
In June 2017, a jury found her guilty and she was sentenced in February.
Her attorneys had argued that her texts were constitutionally protected free speech, WPRI reported, but her conviction was upheld by a state judge.
Suicide Hotlines
If you are in an emergency in the U.S. or Canada, please call 911. You can phone the National Suicide Prevention Lifeline on 1 800 273 8255. Youth can call the Kids Help Phone on 1 800 668 6868.
In the United Kingdom, people can call Samaritans at 116 123, Papyrus at 0800 068 41 41, or Childline at 0800 1111.
In Australia, the suicide prevention telephone hotline at Lifeline is 13 11 14. You can also visit the Lifeline website at lifeline.org.au. Youth can contact the Kids Helpline by phoning 1 800 551 800 or visiting headspace.org.au/yarn-safe
If you are in an emergency in India, call Befrienders India – National Association at +91 33 2474 4704.