Michael Jordan Golf Cart Tricked Out, Features Sunroof
April 11, 2013 12:49 pm Last Updated: July 18, 2015 5:20 pm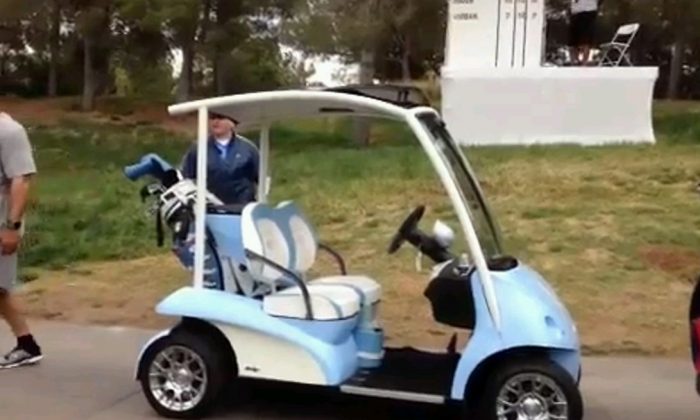 Michael Jordan's golf cart is what you would expect from the NBA legend.
Jordan's golf cart is light blue, similar to the colors of his college, the University of North Carolina. It also features the "Air Jordan" Jumpman logo on the front, according to Yahoo Sports.
It also includes embroidered seats, shiny rims, a sunroof, and speakers.
Busted Coverage reported that Jordan was spotted test driving the cart in 2012 at the Nike campus.
"It brought water to my eyes, I was flyin'," Jordan said, and added: "It's gotta be doin' about 30."