Michael J. Fox, the "Back to the Future" star, admitted that he's having difficulty staying optimistic in the face of his battle with Parkinson's disease.
"I feel sometimes I don't want to be selling people the optimism thing because people have tough lives. Depression is real, and things happen to them that I can't even comprehend. They make my stuff seem like Band-Aids and skinned knees," Fox said, according to Fox News on April 30. "So I don't want to be saying, 'Cheer up!' Some stuff sucks."
He was diagnosed with Parkinson's disease at the age of 29 in 1991.
Fox noted that the past year has been quite tough.
"I'm known as a guy who makes lemonade out of lemons, but I was out of the lemonade business: 'I can't do this anymore, I can't,'" Fox said at the Tribeca Film Festival, according to the report.
The actor said he recently came close to losing his famously positive outlook on life.

Posted by AOL on Wednesday, May 1, 2019
The 57-year-old said: "But then I realized that I have to take every step one at a time now, and that slows life down. You have more time that way. Every step is a new adventure. I could fall down, not fall down, I could go off this way, go backwards—who knows?"
View this post on Instagram
The Canadian actor said he is working on a memoir and is still pursuing acting, having appeared in TV show "Designated Survivor" and "The Good Wife."
Fox noted that he is still working on a foundation to research Parkinson's.
"After I'm gone, if I had something to do with [finding a cure], that will be great," he said.
In 2018, Fox told CBS that Parkinson's "sucks," adding that it's not worth it to dwell on negative thoughts. "I hate it," he said, adding that it's "been one of the great gifts in my life" to raise awareness about it.
Fox told The New York Times in a March interview that he recently "was having this recurring problem with my spinal cord."
"I was told it was benign but if it stayed static I would have diminished feeling in my legs and difficulty moving. Then all of a sudden I started falling—a lot. It was getting ridiculous. I was trying to parse what was the Parkinson's and what was the spinal thing. But it came to the point where it was probably necessary to have surgery," he told the paper. "So I had surgery, and an intense amount of physical therapy after. I did it all, and eventually people asked me to do some acting. Last August I was supposed to go to work. I woke up, walked into the kitchen to get breakfast, misstepped and I went down. I fractured the hell out of my arm. I ended up getting 19 pins and a plate. It was such a blow."
Parkinson's Symptoms
According to the Parkinson's Foundation website, Parkinson's symptoms typically worsen as people get older.
"The cause remains largely unknown. Although there is no cure, treatment options vary and include medications and surgery. While Parkinson's itself is not fatal, disease complications can be serious. The Centers for Disease Control and Prevention rated complications from PD as the 14th cause of death in the United States," says the website.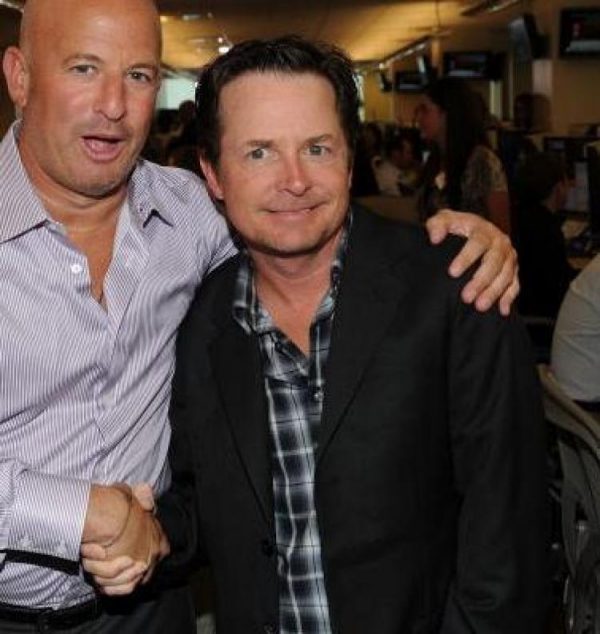 It adds: "It is important to understand that people with PD first start experiencing symptoms later in the course of the disease because a significant amount of the substantia nigra neurons have already been lost or impaired. Lewy bodies (accumulation of abnormal alpha-synuclein) are found in substantia nigra neurons of PD patients."