Two family members of former national security adviser Michael Flynn sued CNN on Thursday, asserting a report connecting them to the QAnon movement constituted defamation.
The lawsuit, filed in the U.S. District Court of the Southern District of New York, and obtained by The Epoch Times, says CNN's Feb. 4 video report "falsely accused Plaintiffs of being 'followers' and supporters of" QAnon.
The plaintiffs are John Flynn and Leslie Flynn, Michael Flynn's brother and sister-in-law.
QAnon supporters promote a variety of ideas, including the existence of a so-called deep state that's in control of the U.S. government. Some supporters believe that a group of wealthy globalists are part of a sex trafficking conspiracy involving children, pointing to the charges against late convicted sex offender Jeffrey Epstein as proof.
FBI Director Christopher Wray has described QAnon as "a complex set of conspiracy theories."
The video story, "CNN Goes Inside a Gathering of QAnon Followers," featured reporter Donie O'Sullivan reporting from a gathering in Arizona of people he said support QAnon.
At one point, Sullivan said: "'Where we go one, we go all,' an infamous QAnon slogan promoted by Trump's first national security adviser, Michael Flynn."
In support of the remark, CNN aired a clip from a video that Michael Flynn posted on social media on July 4, 2020. The video showed members of the Flynn family taking an oath to the U.S. Constitution before Michael Flynn used the phrase.
The phrase was first engraved on a sailboat owned by President John F. Kennedy and the video had nothing to do with QAnon, John and Leslie Flynn say.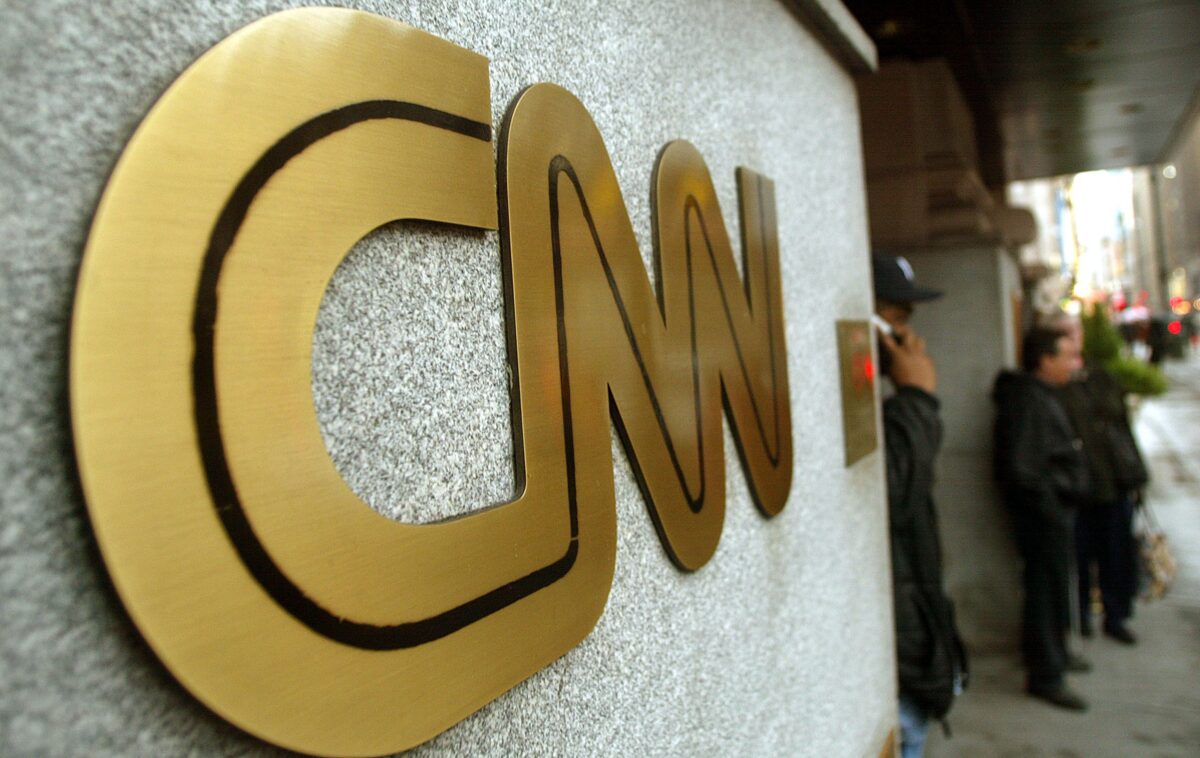 CNN's intent to defame is shown by the way the network left out both the oath to the Constitution and the words "God Bless America," "fraudulently making it appear and insinuating that Plaintiffs pledged an oath of allegiance to QAnon," the suit stated.
"Plaintiffs are not followers or supporters of any extremist or terrorist groups, including QAnon. CNN falsely attributed to Plaintiffs associations that never existed, actions Plaintiffs never took, including an oath of allegiance to QAnon, and views Plaintiffs never held. CNN's false attributions exposed Plaintiffs to public scorn, ridicule and contempt, lowered their esteem in the community, causing insult, embarrassment, humiliation and substantial injury to Plaintiffs' reputations."
To this day, plaintiffs have had to defend themselves when asked by friends and others about the report.
Jack and Leslie Flynn, both of Rhode Island, live in Rhode Island. They enjoyed an "untarnished reputation" in their community before CNN's video report, according to the suit.
The couple is seeking $75 million.
CNN and O'Sullivan didn't respond to requests for comment.