Michael Avenatti, the former lawyer best known for his representation of Stormy Daniels, was convicted of wire fraud and aggravated identity theft on Friday, marking a stunning fall from grace for the former mainstream media commentator.
Prosecutors accused Avenatti of defrauding Daniels, whose real name is Stephanie Gregory Clifford, by telling her agent to send two installments of a $300,000 advance payment for her 2018 book to a bank account controlled by him, rather than directly to her, without her knowledge.
Avenatti told reporters outside a federal courthouse in Manhattan on Friday that he is "very disappointed" with the verdict. His sentencing is scheduled for May 24.
"I'm very disappointed in the jury's verdict. I look forward to a full adjudication of all of the issues on appeal," Avenatti told CNN, a media outlet that frequently had him as a guest during the Trump era.
Clark Brewster, who represents Clifford, told Fox News that she is "relieved this nightmare is over."
"The text communications between [Clifford] and Mr. Avenatti in real time was overwhelming proof of his deceit and embezzlement. The forgery of her name and his concealed directive to wire the money to him was irrefutable," Brewster added. "Still, Mr. Avenatti possessed the uncanny ability to steadfastly deny the crimes and persuade others he was entitled to the embezzled funds. Stormy is pleased that the justice system worked."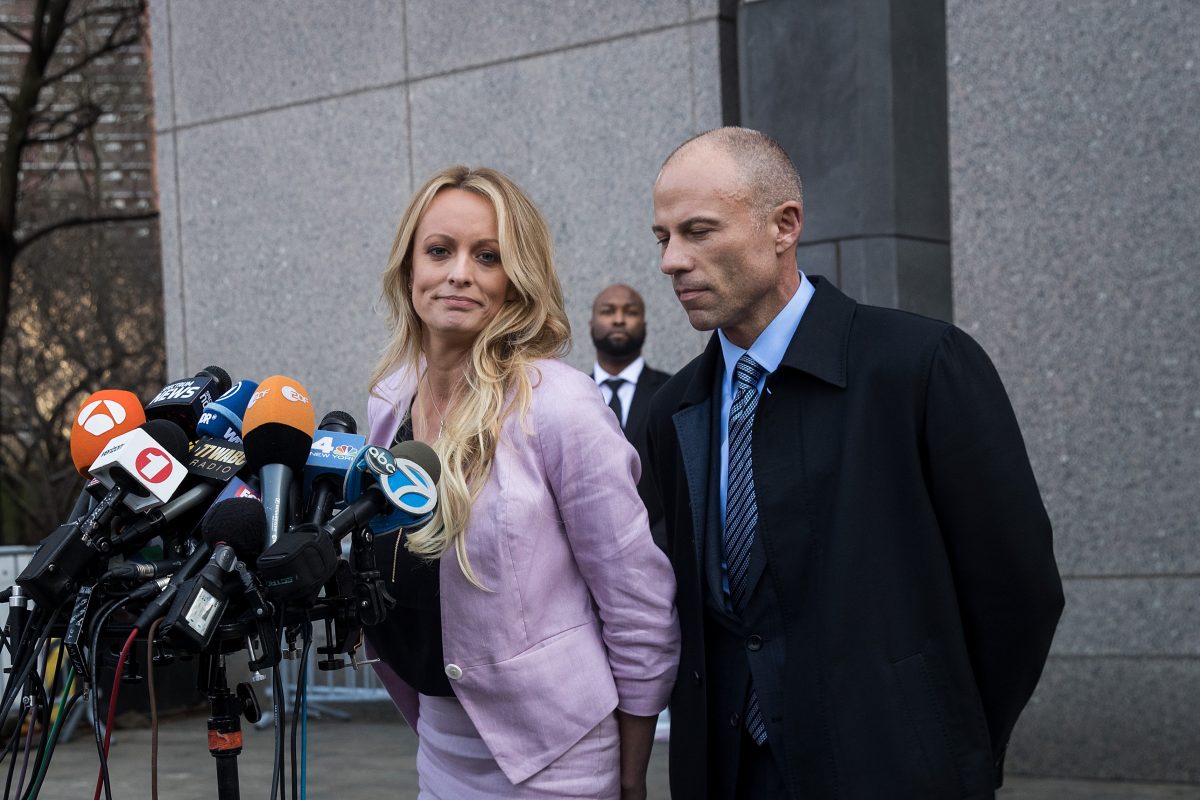 At one point during the trial, Avenatti, who represented himself, asked the judge to declare a mistrial. U.S. District Judge Jesse M. Furman then told the jury that it must go ahead and render the verdict, according to a Fox News reporter.
On Wednesday, during closing arguments, Avenatti said that he and his law firm spent millions of dollars "to the benefit of" Clifford.
"I was her advocate, I was her champion. I put everything on the line. I wanted to help her," Avenatti said. "According to the government, Michael Avenatti could never have believed that he had the right to be paid. That is ludicrous, and it is not supported by the evidence."
Several months ago, Avenatti was sentenced to two and a half years in prison for what prosecutors said was an attempt to extort millions of dollars from Nike. The former lawyer was sentenced in July to 30 months in prison for which he is supposed to report to a federal prison work camp in Oregon.
Friday's conviction marks yet another chapter of an especially tumultuous period that saw Avenatti publicly musing a potential run for president while he was interviewed by MSNBC and CNN. A vocal critic of President Donald Trump, Avenatti quickly became a frequent guest on the two networks and amassed hundreds of thousands of followers on Twitter.
An analysis revealed that he appeared on MSNBC and CNN more than 100 times in 2018, likely in part due to his attacks against Trump.