Miami started to look like the lost city of Atlantis on Sunday, Sept. 10, as torrential flooding was reported on downtown streets.
In one instance, store owners watched the "wall of water" surround their business, and they couldn't do anything about it, according to a WFLA reporter.
Streets became rivers as Hurricane Irma brought storm surges.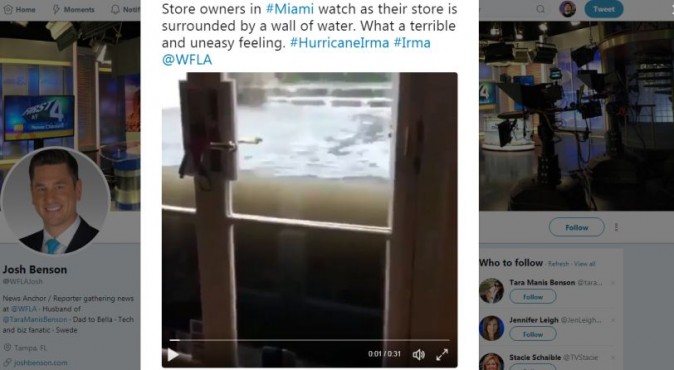 Flooding was reported at around 1 p.m. Sunday after meteorologists had warned for days that Irma would strike Miami.
But instead, the storm went over northern Cuba and headed north along the western Florida coastline. It hit Tampa Bay on Sunday night.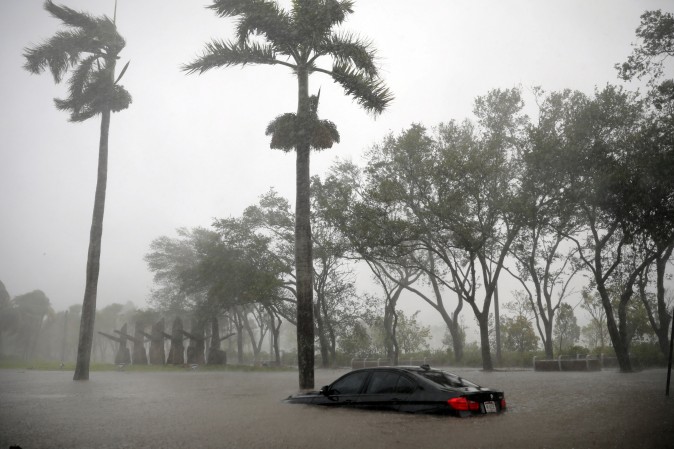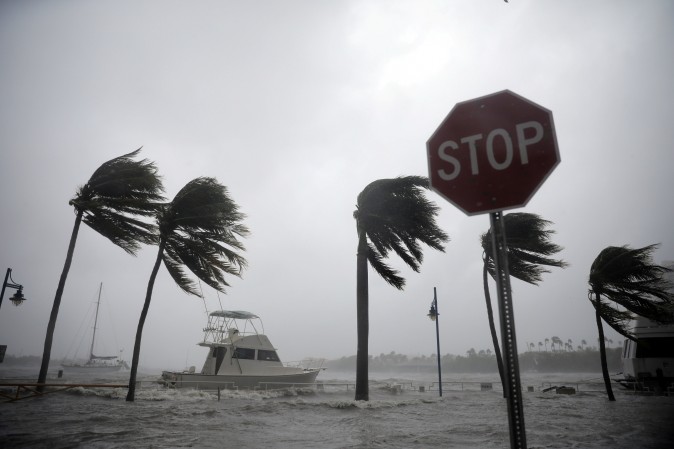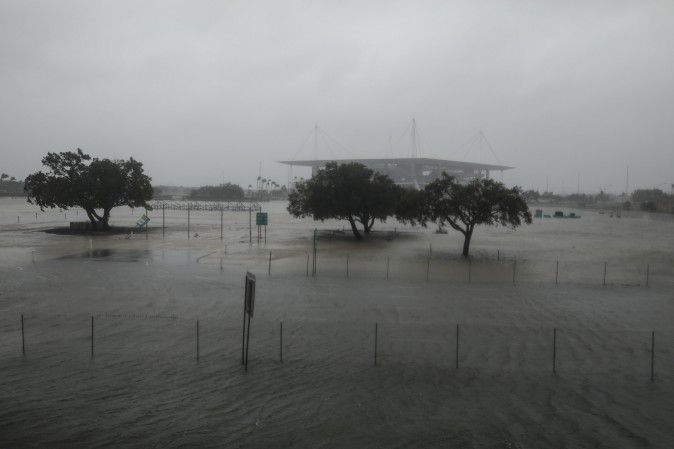 However, the storm still sent storm surge waters into Miami.
"There is a sense of relief because we were told we'd get a direct hit … we're concerned about storm surge," Miami Mayor Tomás Regalado told the Miami Herald. "We're afraid of flooding in downtown."


Irma's winds also toppled a crane that sat atop a building.
The storm cut off electricity to 2.5 million homes and businesses statewide while flooding streets and swaying skyscrapers in Miami as of Sunday night, utility officials said, Reuters reported.
Hours after barreling across the resort archipelago of the Florida Keys, the storm crept up the western shore of the Florida Peninsula to make a second landfall at Marco Island around 3.35 ET, about a dozen miles south of the upscale beach town Naples on the Gulf of Mexico.
Irma's eye wall came ashore not long after it was downgraded from a Category 4 to a Category 3 storm on the five-point Saffir-Simpson hurricane scale, with maximum sustained winds of 120 mph.
Forecasters warned that Irma remained extremely dangerous as the monster storm toppled trees and power lines, peeled tiles off roofs, and threatened coastal areas with storm surges of up to 15 feet. Tornadoes were also spotted through the southern part of the state.
Reuters contributed to this report.