Mexico Beach, Florida, is still practically ruined months after Hurricane Michael, a Category 5 storm, wrecked the city last year.
Hurricane season is officially starting on June 1 and runs until November.
"So many old Florida homes, been here for 60 years and you know, those are gone," said Al Cathey, the mayor of Mexico Beach, Fox News reported.
"Children, they don't forget those sounds, and those sights of the roof being ripped off their house or the things tearing up … it was like being in a war for 15 minutes," noted Panama City Beach Mayor Mike Thomas.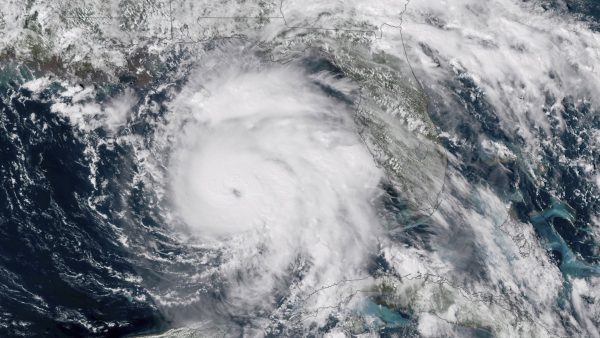 The powerful storm, which had 155 mph winds, created a huge debris field across northern Florida.
"There was more debris hauled off in this storm than in any other … the landscape has completely changed. It shows things that you've never seen before," Thomas told Fox.
Highlighting the scope of the destruction wrought by the storm, Cathey said that there were 2,700 living units in Mexico Beach. Now, there are only about 500, and some are just shells of homes, he said.
Cathey, meanwhile, said that less than 400 people live in the city. "This warehouse we're in was nothing more than a material warehouse," he added. "Somehow, it hung together during the storm."
Cathey said that Mexico Beach residents aren't worried about future storms because they've already suffered mass devastation.

"When you are up to your eyes in alligators, you don't worry if another one gets in the pond," he said. "We sort of tease, like a little joke out of it, being hurricane season: What, more damage, what have we got to worry about? What else can happen to us?"
Fox noted that more than 45,000 structures were damaged and 1,500 were destroyed in Bay County. Some 7,800 residents are still homeless.
Panama City Beach City Manager Mario Gisbert told the news outlet that work is being done to prepare for the upcoming hurricane season.

"If we take power from overhead to underground, we'll be stronger for the next storm. If we have better stormwater capabilities, we'll be stronger for the next storm. If we replace buildings with buildings that are designed for 150-mile-an-hour winds, we'll be stronger," Gisbert said.
Forecast?
AccuWeather released its forecast for the 2019 hurricane season, predicting 12 to 14 named storms.
"Of those storms, five to seven are forecast to become hurricanes and two to four are forecast to become major hurricanes," AccuWeather said.
Looking at recent weather patterns, 2019 could be similar to 1969 when Hurricane Camille pummeled the Gulf coastline. It made landfall in Waveland, Mississippi, and left widespread damage in several coastal areas, including Mobile, Alabama, AccuWeather reported. "It became one of only three Category 5 hurricanes on record to impact the U.S," the report said.
With this year's 2019 Atlantic Hurricane Season Forecast, we're introducing a new kind of risk map. https://t.co/Sgcqj9OWmS (1/3) pic.twitter.com/9RzKA0b0fX

— AccuWeather (@accuweather) April 3, 2019
AccuWeather hurricane forecaster Dan Kottlowski, however, gave a warning to people living along the coast. He stated, "Now is the time to start planning. Of those people who were impacted by Florence and Michael last year, the ones who did not have plans in place had the most difficulty in dealing with the storm when it was occurring and during the recovery."
"This year, we think that there will be a few less tropical storms and lower numbers in hurricanes, but again, the old saying is 'it only takes one,'" he explained.