A Mexican man who had exhibited symptoms of the flu died after efforts to revive him while he was in Immigration and Customs Enforcement custody, according to the federal agency.
Abel Reyes-Clemente was transferred to ICE custody at the Florence Service Processing Center in Arizona after serving jail time on a misdemeanor conviction at the Maricopa County Jail in February for driving under the influence. According to records, the 54-year-old had been deported to Mexico five times, most recently in 2008.
Reyes-Clemente started to show signs and symptoms of the flu and was placed on medical observation on Monday, April 1. Two days later on Wednesday at around 6:10 a.m., facility staff found Reyes "unresponsive and not breathing."
Medical staff at the facility and paramedics tried to save him but he was declared dead by doctors at the Mountain Vista Medical Center just after 6:30 a.m. Officials are waiting for results of the autopsy to determine the cause of death.
The appropriate federal, state, and local law enforcement agencies have been advised about Reyes-Clemente's death.
"Comprehensive medical care is provided from the moment detainees arrive and throughout the entirety of their stay," the federal agency said in their statement.
"All ICE detainees receive medical, dental, and mental health intake screening within 12 hours of arriving at each detention facility, a full health assessment within 14 days of entering ICE custody or arrival at a facility, and access to daily sick call and 24-hour emergency care."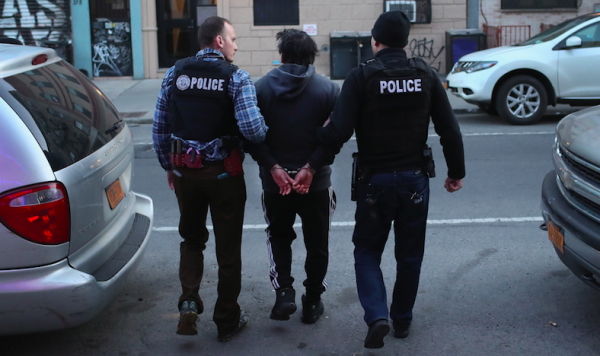 ICE said the agency spends more than $269 million on the spectrum of healthcare services provided to detainees each year.
Reyes-Clemente is the fourth detainee to pass away while in immigration detention during the 2019 fiscal year, according to the ICE statement.
Figures Show Immigration Deaths Remain Unchanged
The number of immigrant deaths during the Trump administration has remained quite similar to the number of deaths during Obama's time.
According to Department of Homeland Security data obtained by the Washington Examiner, 10 people died in immigration detention in 2009 when President Barack Obama took office, five died in 2012, while 12 died in 2016—his last year of office.
The .@realdonaldtrump admin has come under fire for immigrant deaths in @CBP custody.

"No one should be dying when they are in our custody and under our care."

The Examiner learned that there is no real change in deaths from the Obama administration. https://t.co/CQZ7gGRYy8

— Washington Examiner (@dcexaminer) March 7, 2019
During the Trump administration, 10 people died in ICE custody in 2017, while 12 died in 2018, according to the American Immigration Lawyers Association's data.
Moreover, the number of deaths in ICE custody during the Trump and Obama administrations are significantly lower than what was reported about 15 years ago. According to the Washington Examiner, 32 people died in the calendar year of 2004, while 20 people died in 2005.
These numbers contradict the narrative pushed by many Democrats that the current administration is treating immigrants in a less humane way than other previous administrations, according to the Daily Caller.