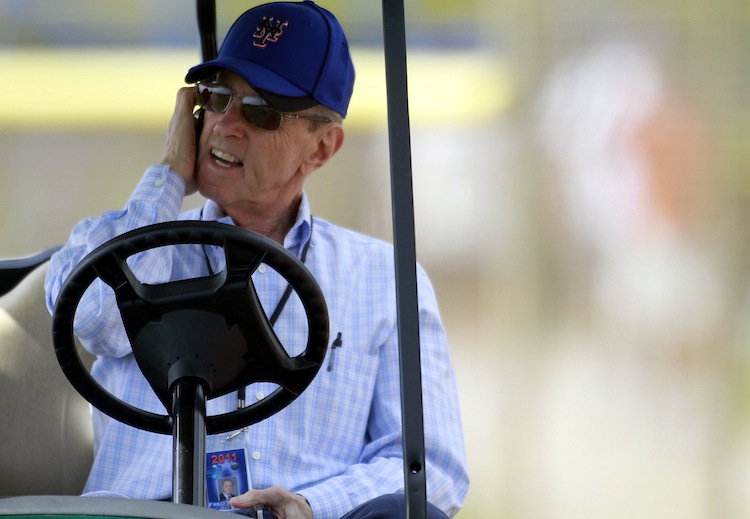 New York Mets principal owner Fred Wilpon said on Monday that Major League Baseball has approved the sale of seven shares of the team, which are in escrow, and that at least two more sales are imminent, according to a report on the team's website.
Wilpon added that his family has purchased two additional shares, meaning the team could have as much as a $240 million addition of cash.
"[Fans] shouldn't be concerned about us owning the franchise," Wilpon said according to the report, "because we intend to own the franchise for a very long time."
Wilpon and partner Saul Katz are currently awaiting a March 19 trial against the trustee seeking to recover funds from Bernie Madoff's Ponzi scheme.
Wilpon however said that the team's approximately 37 percent payroll reduction this offseason had nothing to do with the team's financial issues, but was a shift in baseball-operations philosophy.