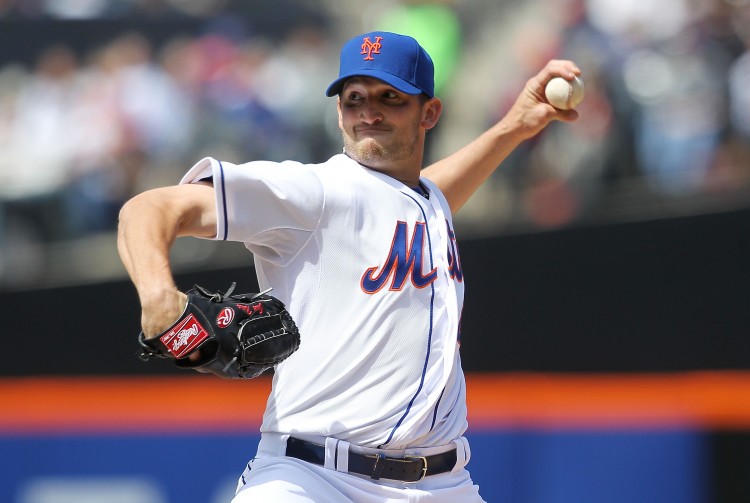 Jonathon Niese had a no-hitter until the top of the seventh inning as the Mets completed their three-game season-opening series sweep of the Braves with a 7–5 win Sunday afternoon at Citi Field.
Niese, who signed a $25.5 million contract extension with New York just before the season began, got the win after striking out seven batters in his six innings of work.
Newly-signed closer Frank Francisco sealed the game for the Mets with his third save of the season.
Shortstop Ruben Tejada had four hits, including a pair of doubles in the leadoff spot, and scored twice. Second baseman Daniel Murphy, hitting right behind Tejada, also had a pair of doubles and drove in two runs.
David Wright singled and walked twice and is now six-for-nine so far on the season.
The Mets will host Washington Monday as Mike Pelfrey will start the game on the mound against Edwin Jackson.