MTA: MetroCard Surcharge Environmentally Successful, Refills Up 71 Percent
June 23, 2014 1:00 pm Last Updated: July 18, 2015 5:14 pm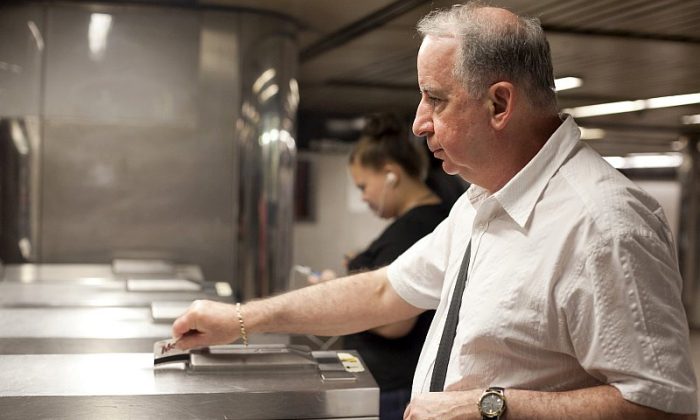 The $1 "green fee" surcharge for MetroCards set over a year ago, last March, has led to sales of new cards going down by 71 percent in a year, Metropolitan Transportation Authority officials said Monday
"This initiative has succeeded on multiple fronts," said Carmen Bianco. There has been less litter of old cards and more refilling. Refills have increased from 61 percent of sales to 89 percent.
Bianco said $24 million was made in new revenue from the green fee, speaking to environmentally-friendly habits the surcharge is supposed to encourage. 
In 2012, 91 million new cards were sold. In 2013, 26 million new cards were sold.
 "There has been a positive change in customer behavior," Bianco said. If habits weren't changing, Bianco added, they would have seen $91 million in new revenue.
The MTA also saved $3 million in cardstock and eight cashier positions with the initiative.