A mother addicted to meth has been arrested for murder after giving birth to a stillborn baby.
Police said the woman, 29-year-old Adora Perez from California, injested the stimulant drug methamphetamine a couple of days before giving birth to her baby on Dec. 30, yourcentralvalley.com reported.
Nurses at Adventist Birthing Center in Hanford discovered that both mother and baby tested positive for meth.
Perez was charged with second-degree murder on New Year's Day.
Hanford police said Adora Perez, 29, used meth just a couple days before delivering a stillborn baby https://t.co/3070NegLqd

— Matt Mendes (@MattMendesTV) January 3, 2018
Hanford Police Sgt. Justin Vallin described Perez as "a self-proclaimed addict" to the news outlet.
"We have several contacts with her for using meth," he said.
"It's pretty sad that happened," a neighbor, Corey Elliott said.
He added, "We just noticed a lot of odd characters hanging around and that's about it. A lot of traffic here and there."
The mother is receiving treatment at the clinic in Hanford.
According to the Hanford Sentinel, officers learned that Perez had a long history of using drugs. Family members and witnesses told detectives that Perez used drugs throughout her pregnancy.
In addition, a search warrant on her address revealed further evidence that she was taking drugs at home.
Perez was booked into the Kings County Jail, according to the newspaper.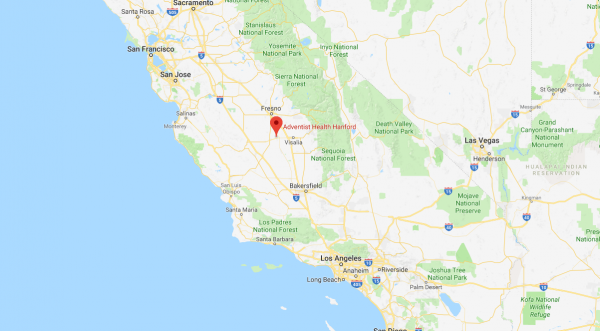 Police said Perez has other children but they do not stay with her.
Vallin told yourcentralvalley.com that he hopes other addicted mothers will think twice and reach out to others for support.
"There's programs throughout the state and county for people who want help," he said. "They have to take the initial step to go out and get help."
In November 2017, a mother from Alabama was charged a year after giving birth to a stillborn baby. According to ABC 31, investigators waited for results from an autopsy for over a year. The tests showed the baby was positive for methamphetamine.
Over 12 million people have tried meth at least once in the United States, according to data from the 2012 National Survey on Drug Use and Health (NSDUH).
The National Institute on Drug Abuse has outlined some consequences of using meth, including memory loss, aggression, psychotic behavior, damage to the cardiovascular system, malnutrition, and severe dental problems. It may also contribute to the spreading of infectious diseases, such as hepatitis and HIV.
Recommended Video:
2017 Year in Review