A meteorologist in Atlanta said some viewers threatened to kill her after she interrupted a broadcast of Tiger Woods's golf tournament with tornado updates.
In the face of the deadly southern storms moving across the country, Ella Dorsey, meteorologist with CBS46 in Atlanta, Georgia, issued tornado updates on April 14, in the last hour of the Masters golf tournament in which Woods went on to win his first major championship since 2008.
Some fans clearly didn't appreciate the interruptions forcing Dorsey to post to Twitter that she would continue to issue warnings to ensure public safety—despite receiving death threats.
To everyone sending me death threats right now: you wouldn't be saying a damn thing if a tornado was ravaging your home this afternoon. Lives are more important than 5 minutes of golf. I will continue to repeat that if and when we cut into programming to keep people safe.

— Ella Dorsey (@Ella__Dorsey) April 14, 2019
The National Weather Service confirmed a total of 42 tornadoes across eight states from Texas to Pennsylvania starting early on Saturday morning, April 13. At least nine people have been reported dead, including three children. Two of the nine deaths occurred in flash flooding in Louisiana.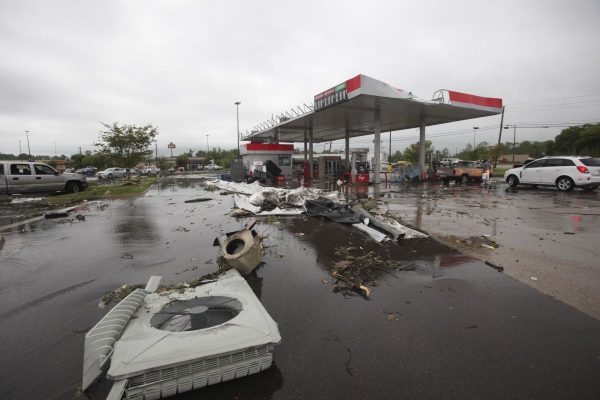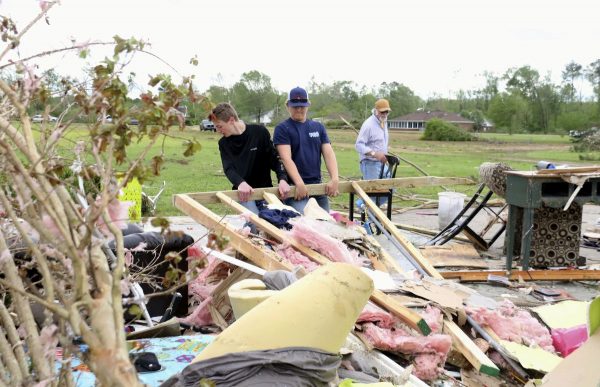 Dorsey announced the weather warnings via a split screen while the golf tournament continued to be broadcast on mute.
Some viewers complained that the interruptions were too lengthy and could be done via text scrolling at the bottom of the screen.
A scroll at the bottom could have done the same thing. Also, there are other stations and this thing called the internet.

— RowYourOwnGears (@RowYourOwnGears) April 14, 2019
You acted pretentious af. There are 3 other local stations that had this info. All we need was a scroll at the bottom. Or, you could have popped in for a 15 second blurb every now and again. We are not idiots. We dont need you to say the same over and over again for 20 minutes.

— Chicken (@Chicken05244246) April 14, 2019
Other viewers, didn't mind, and were grateful for the warnings.
As someone who lives in the middle of a triangle between Lawrenceville, Lilburn and Snellville, I APPRECIATE your coverage since we were mildly paying attention to the weather but actually took action after you came on and provided urgency. Thank you!!

— Gregory C. Wimsatt (@gcwimsatt) April 14, 2019
I stayed up with @spann until 4:30 this morning in Birmingham, as a tornado came within 5 miles of my house. Thank you for your service! #WeatherAware

— Buckie Horton (@bama_buck) April 14, 2019
I like to stay in the know when there are tornadoes nearby. Safety first not entertainment first.

— Tyler Elkins (@weatherhobbyist) April 15, 2019
The split-screen tornado warnings didn't bother a golf fan either.
They did a split screen. We were all still able to see golf, just without the audio for a few minutes. As a lifelong golf fan, I didn't mind it at all.

— Elizabeth Brown (@erbrown29) April 14, 2019
Dorsey's news director, Steve Doerr, was surprised by the vitriol that Dorsey's tornado warnings elicited.
"The venom around this was insane, even by social media standards," he said, according to the Atlanta Journal-Constitution.
To those who doubted Dorsey's tweet, he said: "They wouldn't be skeptical if they were here yesterday answering phone calls. People were vicious."
A tornado did later sweep through Butts County, Georgia, felling power lines and trees through the metro area in its wake.