When all was said and done at the end of 2016, Mercedes-Benz Canada with sales of 48,320 vehicles, had its most successful year since coming to Canada in 1955. In fact, for the third consecutive year, Mercedes-Benz was the top luxury automotive manufacturer in Canada.
Rather than allowing complacency to take over, this was the perfect opportunity to possibly enhance that record by disrupting the category and present new, innovative ideas to a buying public who seemingly constantly crave more.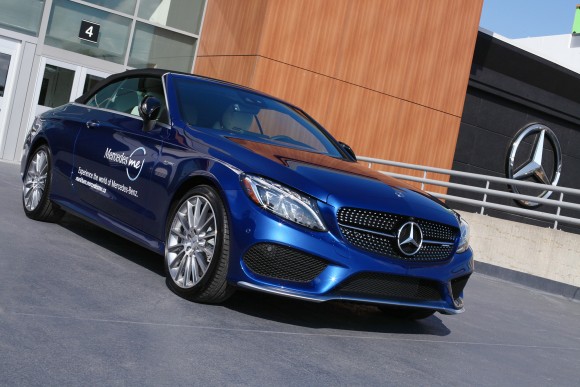 Mercedes-Benz Canada is one of a very few forward-thinking premium brand automotive manufacturers who have taken the bull by the horns and made the determination that to assist people in the car-buying process, the manufacturer needs to be aware and respect the time limitations of their customers. Mercedes-Benz Canada has designed what is called a Mercedes me store. Here, customers are presented with an elegant, eye-catching, well-lit retail space to provide them with an opportunity to help affirm their buying decision. On the spotless shop floor there is a presentation of their popular cars and SUVs as well as professional and experienced personnel. In this true retail-type environment, Mercedes-Benz is willingly taking on the role of disruptor—but in a way that is meant to please and make buying an automobile a little more pleasant, through a no-pressure and informative milieu. The typical dealership paradigm is being altered.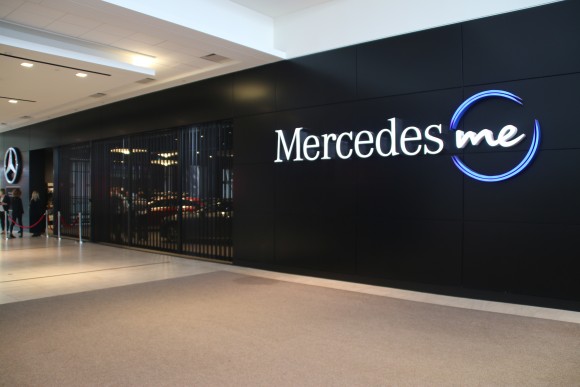 In a partnership with Cadillac Fairview, one of the largest owners, operators and developers of best-in-class office, retail and mixed use properties in North America, Mercedes-Benz found a great location in a vibrant and active community within CF Markville (Cadillac Fairview shopping mall), a sprawling retail destination north of the city of Toronto in Markham. This brand new 5,600 square foot Mercedes me store was designed specifically to offer consumers a new way to interact and experience the popular German automotive marque in a way that may actually enhance the car buying process. The store is easily accessible, right inside the shopping mall's McCowan Road entrance—visible from the road and parking lot: there is an enormous and familiar Mercedes-Benz "star" logo on an exterior black wall, commanding instant brand recognition.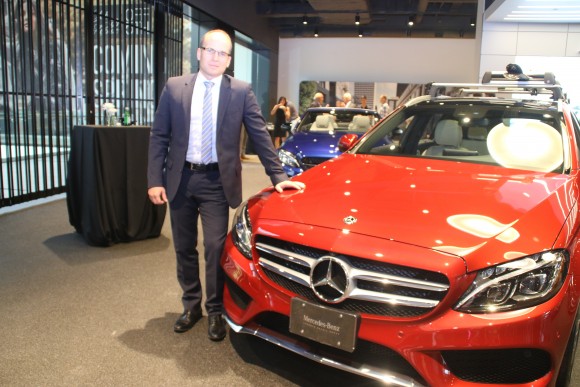 Philipp von Witzendorff, vice president & head of Toronto Retail Operations, Mercedes-Benz Canada was on hand at the soft opening of this impressive visual and tactile experience. "Quite simply, Mercedes-Benz Canada decided we wanted to be able to engage with consumers and existing customers in a very familiar environment, but in such a way that we would be able to do so in new and even unexpected ways. The intent is for Mercedes-Benz to bring the brand to the customer!"
Imagine: go to the mall to pick up that new suit or dress or supplies for the kids heading back to school and then drop into a Mercedes-Benz store where you can browse, literally kick the tires of five or six popular models, enjoy a beverage of your choice from the coffee bar and perhaps purchase Mercedes-Benz branded merchandise? Should you have specific questions about a vehicle on the floor or even a model you saw in a magazine, there are well-trained, professional, informed consultants there to assist and help you with your decisions. This Mercedes me store will operate as a satellite location for the nearby Mercedes-Benz Markham dealership, one of a network of seven corporate Mercedes-Benz dealerships across the Greater Toronto Area.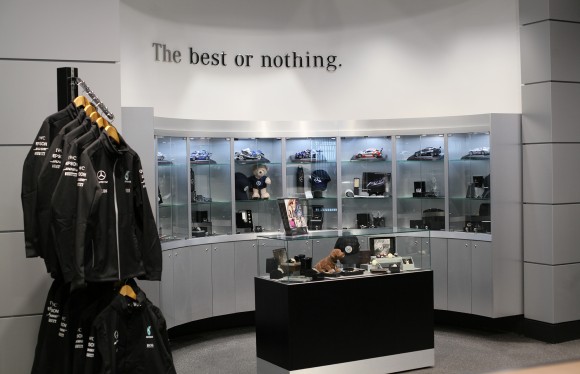 There are those that find stepping on to the lot of a car dealership daunting: after all, they might be committing to the second largest item after their house or condo. You may have heard the line, "So… what do we have to do to put you into this car today?"
A Mercedes me store can alleviate much of that pressure and anxiety. Think of it as a hub, a conduit to assist a prospective customer in determining the appropriate Mercedes-Benz for you and your family. Some might consider this approach as a new step in the buying process. Today, many individuals use the internet as a first line of offence in informing themselves about many aspects of a car—including standard features, technology, safety equipment and yes, even pricing. But there is still nothing to beat a more tactile approach: the ability to admire the lines of a brand new car, allowing your senses to take in the sights and smells—even the often exhilarating sounds of a brand new car.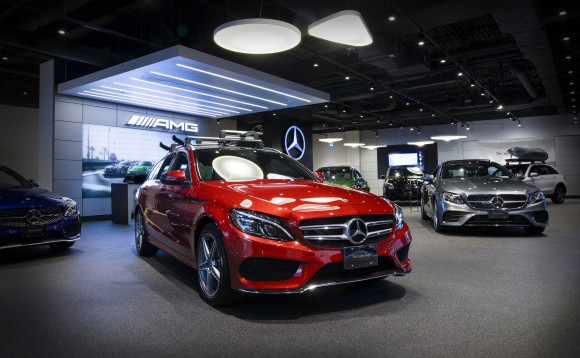 As Mr. von Witzendorff describes it, "This Mercedes me retail space is our very first time offering something unique and different in Ontario. It was important for us as an organization to evolve our traditional retail model and provide a destination that meets people where they are. This concept allows us to accommodate them in their hectic lifestyles. Frankly, we're very excited to be able to engage with people in new and unexpected ways. This is not a situation where an individual will experience a hard sell. Mercedes me is more of an experience. We believe that this approach will assist our brand to remain top of mind. If we can create a memory for a child who comes in here with their parents today, some years down the road, the memory of Mercedes-Benz in a shopping mall might sway them to own one of our vehicles."
David Taylor is an independent automotive lifestyle writer, producer, and editor based in Barrie, Ontario who is fascinated by innovation and technology which enhance the overall driving experience. He's also a member of the Automobile Journalists Association of Canada (AJAC) and is a Director of that organization's Canadian Car of the Year Award. Follow him on Twitter @Omemeeozzie or on Instagram @hugoscaroftheweek.