A Memphis man allegedly murdered his pregnant girlfriend in Whitehaven, Tennessee, and gave police a shocking reason why.
Brandon Freeman shot Koesha Miller multiple times outside her apartment on Saturday, Dec. 9, just before 7 p.m. at the Faronia Square Apartments in Whitehaven, Tn., in the 4300 block of East Wind, court documents state.
Freeman admitted to police he did it because "he was unsure if it was his baby and it was the easiest way he could think of to get out of the relationship."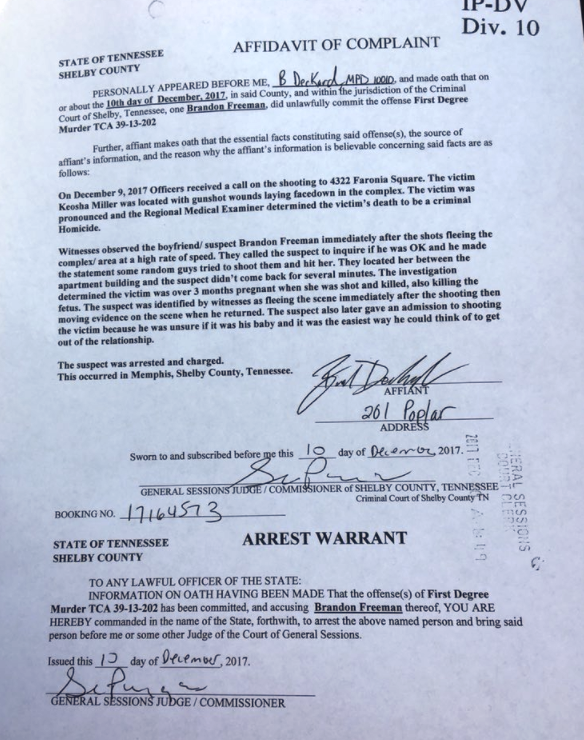 He has been charged with first-degree murder in the shooting death of 22-year-old Miller, who was around 3 months pregnant at the time.

"When I walked out my living room, I heard a second shot," a neighbor, Sheena Townsend, told Fox13. "I came to my front door, and I hear people saying, 'Oh my god. I hope she is not dead.'"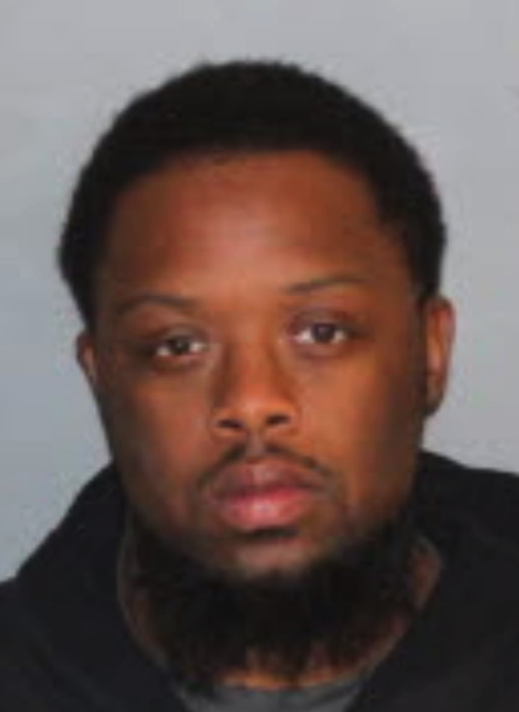 Witnesses told police they saw Freeman flee the residence at a "high rate of speed" just after shots were fired. When they asked him whether he was okay, he told them "some random guys" tried to shoot the both of them and only hit his girlfriend.
Investigators say Freeman ran off after the shooting, but came back to the crime scene minutes later and moved evidence before police arrived.
"My family told me, they said they heard some arguing down that way and they heard one gunshot and another went off," neighbor Tevin Guy told WREG.
"And she was pregnant, too? I don't even know, it's crazy," Guy said.
It is not clear if Freeman will face additional charges in connection with the death of the unborn baby. Tennessee law treats "a human embryo at any stage of gestation in utero" as a victim in a range of offenses, such as murder, voluntary manslaughter, and vehicular homicide.
Freeman did not have a criminal record prior to Saturday night's incident, Fox13 reports.
Memphis man kills pregnant girlfriend, tells police horrifying reason why he did it https://t.co/mqRT3jojb9 pic.twitter.com/3hc78PAPOv

— FOX13 Memphis (@FOX13Memphis) December 11, 2017
Please help support independent journalism by sharing this article with your friends and family. It takes less than a minute. Thank you!