Commentary
During the late fifties, while I was an undergrad at UC Berkeley, a campus with some 20,000 students at that time, I met a fascinating young man who was enrolled at Boalt Hall, the university's law school.
Donald Warden, recent graduate of Howard University, the historically-black institution of higher learning located in Washington, D.C., would soon take our Berkeley campus by storm—at least the one hundred or so of us black students enrolled at Cal in those days. Short and wiry and bug-eyed, the future legal-beagle was hardly memorable in appearance. Yet he was impossible to ignore. During spirited conversations that took place on-campus in gathering holes like the Bear's Lair or off-campus in cafes and student apartments, he usually held sway. Warden was brash, outspoken, and provocative. Which is to say, he seemed different.
Most of us black students at UC Berkeley during the late fifties had grown up around relatives who still considered themselves Southerners, despite having moved to California from Texas, Louisiana, and other southern states nearly two decades earlier. My parents and their relatives and friends had abandoned the segregated South during World War II, lured by the promise of steady work in California's shipyards, canneries, and other industries that offered decent, if not extravagant pay, to skilled and semi-skilled black workers. In the Northern California cities of Oakland, Richmond, and Vallejo, our people found steady employment, women and men alike. And though they made good money during the war years, and were allowed to enjoy many of the basic rights denied them in the Jim Crow South, they remained ever vigilant, cautious, always on the lookout for racial "incidents" or problems. In the integrated world of Northern California, while living and working around whites, our relatives were on their best behavior: reserved, slow to anger, careful to avoid acting "uppity." And so were we, their adult children. But not our new friend Donald Warden.
From time to time during my last year at Cal, we would get together, Donald and I, usually in the company of our friends Sandy, Joyce, and Jay. And whenever our little group would meet, Donald Warden was clearly the star. With his manic energy and bulbous, death-stare eyes, he would suck up all of the energy surrounding us. According to a couple of students who claimed to know about his past, Warden had grown up "back East." It was a claim that rang true, that seemed to explain why our friend was so brash, so confident. After all, blacks from the East Coast were often considered smarter or more sophisticated than those of us on the West Coast. Among us hicks at Cal, Warden's background lent him an aura of glamour, a certain mystique.
But our friend stood out for yet another reason: his mesmerizing conversational skills. And once again the campus rumormongers offered up a plausible explanation: Warden, they claimed, had once been a boy-preacher. Bingo. Hearing this news, I could easily picture a young Donald, see him standing on a soapbox while leading church services, while delivering fire-and-brimstone sermons, while speaking in tongues and singing mournful spirituals or stirring gospels. Suddenly everything about the charismatic young law student in our midst began to make sense. After all, he approached each one of our social encounters with the fervor of the true believer—with a nervous energy that was overbearing or intimidating, and with a sardonic expression that suggested he was privy to secrets and powers denied the rest of us mortals.
Whether Donald Warden's eyes were alight with malevolence or compassion, I was never quite certain. But he appeared to be everything that we West Coast black students were not: bold, loud, opinionated, confrontational. And so, by the spring of 1961, I was not at all surprised to learn that he was going to be embroiled in a debate with another UC Berkeley student, also black, also from the East Coast. His opponent would be J. Herman Blake, one of seven kids raised in a poor, single-parent family. A gentle, avuncular soul who seemed older than the typical college student, Blake was bright yet self-effacing, serious yet kind and friendly. After graduating from Cal, he would go on to distinguish himself at UC Santa Cruz, the campus's first Black-American professor. When I first met him, though, Herman Blake was a thirty-something graduate student in sociology, a family man helping to supplement his wife's income from nursing and his income from the G.I. bill by working each summer for computer firms like IBM.
That spring of 1961, during my final semester at Cal, the stage was set for what would prove to be a contentious debate between Donald Warden and Herman Blake. The two men would present their opinions and beliefs about us Black-Americans, about our progress, or lack of it, in this country. An alleged former boy-preacher from a two-parent, middle-class family with twelve children would be pitted against a family man and army veteran from a family headed by a disabled mother.
Donald Warden and Herman Blake would take part in an intellectual battle that promised to capture the attention and imagination of most of us black students on campus. In some respects, the debate would be a battle for our hearts and souls, for the allegiance of all of the black students at UC Berkeley. It was a battle that would remind some of the passionate debates, during the late 19th and early 20th centuries, that pitted Booker T. Washington against W.E.B. Dubois—the former an esteemed black educator, a pragmatist who preached self-help and economic independence as a path to freedom and prosperity for Black-Americans; the latter a noted black scholar, an intellectual urging political struggle against oppression as the only proper, viable path for America's black citizens. How the Warden-Blake debate came about, I can't recall (Whose idea was it? Who convinced Berkeley's campus administrators to permit the debate to be held in an auditorium on campus?). What I do recall, however, is that the debate was a miracle, of sorts, given how little influence students of any color wielded on such a large, public institution of higher learning.
Though of scant interest to people beyond our campus, the Warden-Blake debate was a major achievement, primarily because black students, a tiny segment of UC Berkeley's student population, had apparently organized the event. On the day the debate took place, the campus auditorium in which we'd gathered was packed, the air thick with anticipation. We were excited, thrilled, jubilant. We were also nervous. What would happen? we wondered. Who would win, would prove more verbally nimble, more charismatic? Of course, I had a pretty good idea. That afternoon, in his take-no-prisoners manner, Donald Warden railed against a society that, he proclaimed, indoctrinates young blacks, programming us to admire and adopt Anglo-Saxon standards of beauty and other western European values, instead of our own. Listening to Warden, we nodded our heads in agreement. We laughed and hooted, captivated by his inescapable conclusions, his bombastic delivery, his raunchy humor; entertained by the examples he'd culled from movies and television shows and ads, each one to advance his argument.
Herman Blake's speech was less flamboyant, less appealing to our base emotions. His arguments—measured, nuanced, perhaps tempered by his modest nature—offered us a more reasonable and practical approach to leading our lives as blacks, a racial minority in America. But we undergrads craved drama. We wanted change, radical upheaval. With Herman Blake, we got the kindly church elder urging restraint and moderation, a man who appeared to be endorsing the status quo. Here was this bespectacled gentleman, this older, married student offering us practical but all too familiar advice, traditional solutions, and guidelines. Herman Blake represented our hardworking, no-nonsense parents. And we were his bumptious offspring, young people who were either loathe to accept his advice or hell-bent on questioning it. Meanwhile, Donald Warden, with his "scorched earth attack," was the revolutionary leader offering bold new ideas and transformation. Warden took the day. Like a fiery fundamentalist preacher confronting a campground packed with sinners, each one a possible convert, he was all up in our faces, challenging us to believe his message of deliverance.
The Warden-Blake debate was a resounding success, as enlightening as it was inspirational. For many of us, it was also a welcome diversion, one that helped to relieve some of the stress we were feeling while preparing for finals. By the time I staggered out of my last exam at Cal, I was mentally and emotionally drained. But, pass or fail, I felt elated. My undergraduate days had come to an end. I was done. Fed up with academic pursuits, with the stress-inducing world of higher education, I resolved never again to frequent the fabled Halls of Ivy. I'd had enough. Furthermore, I was eager for a change. And so, that summer, a few weeks after graduating from UC Berkeley, I accepted my aunt and uncle's invitation to live with them in Connecticut. It was time to move on, to see something of the country. After traveling by train from Berkeley to Hartford, I moved into the two-story home that my aunt and uncle shared with their three spirited youngsters and my uncle's mother-in-law. During that first month, I was never sure which was more challenging—living with my East-Coast relatives or learning to adjust to the area's hot, steamy weather and scary electrical storms. Soon, though, I was busy reading the classifieds in Hartford's newspapers, searching for what I hoped would be a decent, high-paying job.
The decent job, I landed. The high-pay, I didn't. By late-summer, I was working in downtown Hartford as a retail advertising copywriter with Sage-Allen and Company, a department store with branches throughout the state. Life looked promising, if predictable. But several months after leaving California, I was engaged. And not quite a year after leaving California, I was married. My young husband was a radar navigator-bombardier, one of a small group of Black-American, B-52 flight crew members with SAC, the Strategic Air Command. We'd met while Patterson was stationed at Mather Air Force Base in northern California and I was completing my final year at Cal. After getting married in May of 1962, we spent the next five years at Walker Air Force Base, in Roswell, New Mexico, with my husband either flying Chrome Dome missions or pulling alert while I took care of our little girls, a newborn and a toddler.
By the late sixties, my husband had parted ways with active-duty military service, and we'd settled down in the San Francisco-Bay Area, with both of us working full-time jobs. While we were immersed in civilian life, busy raising our kids and renewing ties with family and friends, I began to hear intriguing stories about Donald Warden, my old college buddy. There were articles in Bay Area newspapers and broadcast reports on television about his activities with the Afro-American Association, an organization that he'd founded, and about his role as a mentor to Black Panthers Huey Newton and Bobby Seale. Most startling of all, though, were rumors alleging that Warden had ties to the Saudi royal family, that he had a law firm in the Middle East, that he was a millionaire with growing political power and influence.
During that period, earning a living to help support my family was my primary focus, not the exotic financial and political ties of an old friend. My husband and our youngsters, my writing and technical editing jobs—those were the concerns that kept me on the go, regularly assuming both parental roles each time Patterson, now a licensed stockbroker and commodity broker, had to take temporary duty leave from his job in San Francisco and fly out of Travis Air Force Base with his C-141 air force reserves crew members. Civilian life was hectic and challenging. And though we wondered at times if leaving active-duty service had been a mistake, we were seldom bored.
In 1971, out of the blue, while I was working in San Francisco, designing training programs for Wells Fargo Bank's head office, one of my college friends called and asked if I'd help her out by working on Senator George McGovern's campaign for the presidency. Though uncommonly busy, I was flattered and quickly agreed to serve as a weekend-volunteer at the Democratic Party's south Berkeley precinct. More duties soon followed. Asked to meet with other volunteers to discuss campaign strategy, I learned, to my surprise and dismay, that our group's leader would be none other than Donald Warden, attorney-at-law.
During our first meeting, which was held in his law offices in downtown San Francisco, Warden asked me to write some print material for the campaign. And though I accepted the assignment, I recall having an uneasy feeling about my old college buddy, feeling annoyed by his brusque, overbearing manner. Years later, the word messianic would come to mind whenever I thought about the meetings that he'd chaired, all to no avail. Despite our efforts, Senator McGovern suffered a devastating lost to Richard Nixon during the presidential campaign of 1972. And, in no time, Donald Warden was once again a distant memory.
Flash forward several decades and it's 2008. Widowed for nearly 20 years, I reside in the northern California town of Napa. It's an extraordinary time, the beginning of what would come to be known as the Obama era, a period named after a little-known, former community activist and newbie politician who seems to have materialized out of thin air. I'd first learned about Barack Obama—Harvard law school graduate, charismatic community organizer, and University of Chicago law school lecturer—while reading an article that was published in The New Republic in May of 2004. A photograph of the young, handsome, future U.S. president was prominently featured on the magazine's cover. At that time, Obama was an Illinois state legislator running for the U.S. Senate. The article touted his ability to charm white union members, to appeal to members of the working-class, middle-class, and professional class. I filed away that information.
A couple of years later, while I was reading a book written by an investigative reporter, I spotted a familiar name from my past: Donald Warden. According to the book, whose title and author I'm unable to recall, Warden was a Muslim convert, was now known as Dr. Khalid Abdullah Tariq al-Mansour, and was moving in very powerful circles. But the most astounding assertion was the writer's claim that, some 20 years earlier, Warden—aka al-Mansour—had implored civil rights leader Percy Sutton to come to the aid of a "genius," a young black student by the name of Barack Obama. The writer's claim was based on statements that Sutton had uttered while being interviewed in 2008 on cable TV news station NY1. During that broadcast, the prominent black lawyer and former Manhattan Borough president claimed al-Mansour had asked him to write a letter on Obama's behalf and to send that letter to his, Sutton's, friends at Harvard Law School. During that same broadcast, Sutton also asserted the following: al-Mansour had claimed to be a principal advisor to the Saudi prince and billionaire Al-Waleed bin Talal, and had also claimed the Saudis were financing Obama's education.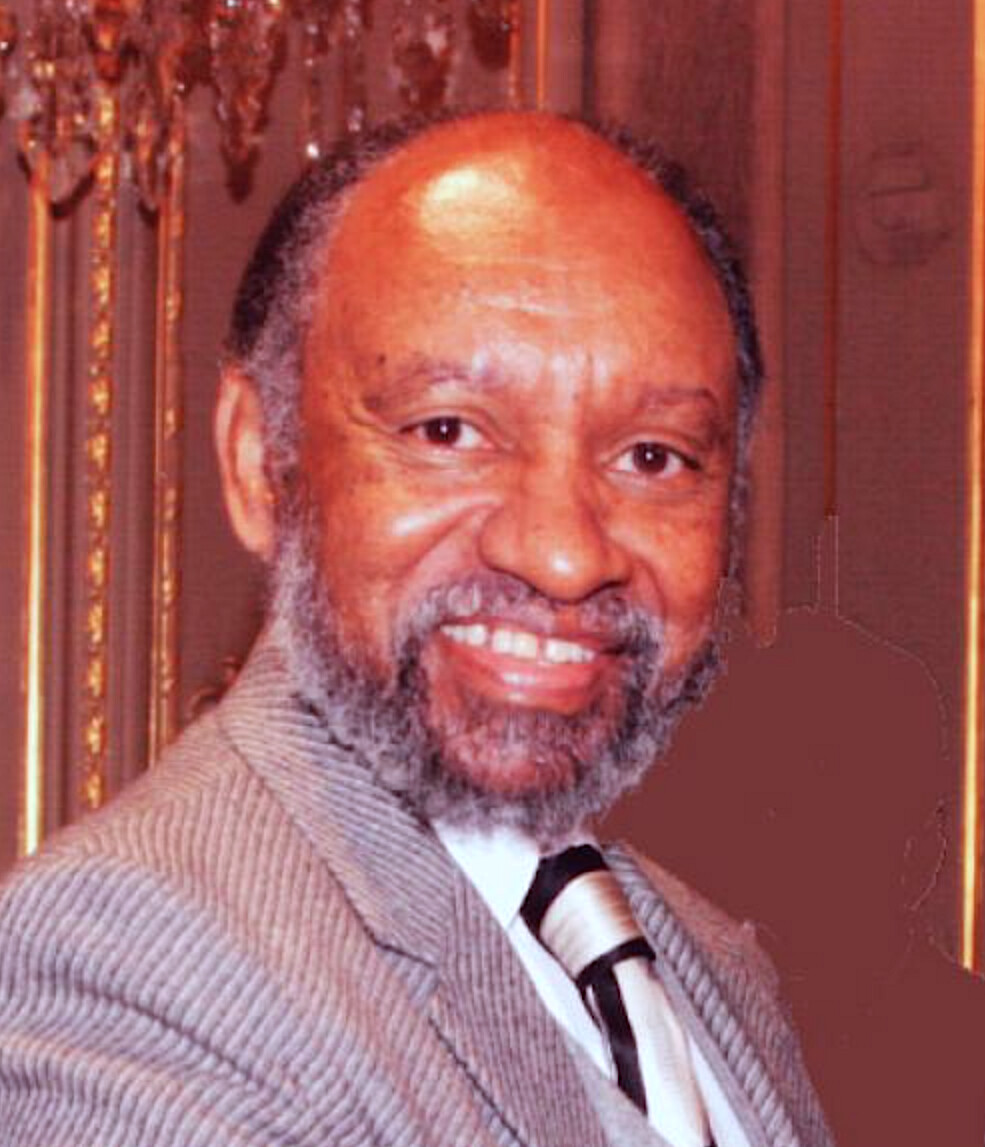 I was stunned. Over the years, my old buddy had apparently undergone a major transformation: from Christian to Muslim, from local to national and international prominence, and—incredibly—from attorney and financial advisor to kingmaker. Could any of this information be true? I wondered. Why was I just hearing about this supposed link between my old college buddy and Barack Obama? When and where did Warden, aka al-Mansour, meet Obama? Why had the San Francisco-Bay Area media outlets that had been so intrigued by Warden in the past, that had written so many articles about him and interviewed him so many times since the seventies, failed to investigate such an important story? And just where was Warden nowadays? A political activist who had basked in the limelight for most of his professional life—who'd been the subject of countless radio and TV interviews and newspaper articles, who'd served on several corporate and nonprofit boards, including one with ex Hewlett-Packard CEO Carly Fiorina—was suddenly missing in action, appeared to have faded from public scrutiny. Was he hiding out? And, if so, where? And why?
Surfing on the internet yielded little in the way of solid leads about Warden's whereabouts and his current life, only speculation in accounts written by bloggers and amateur investigative journalists. Several such accounts claimed that Dr. Khalid Abdullah Tariq al-Mansour, aka Donald Warden, was living in San Antonio, Texas. Though I tried several times to corroborate that information, I was unsuccessful. Then, in May of 2018, I received a call from a friend in Berkeley who said she'd heard that he had passed away, a claim that, in 2019, I finally managed to corroborate.
Donald Warden—Black Panther mentor, Saudi family attorney, and reputed mentor to Barack Obama—passed away in December of 2016. But his life remains an enigma, is still clothed in mystery. During my college days at UC, I was curious about his background but heard little more than rumors about the life that he had led before moving to California to attend law school. Following the McGovern debacle, I would think about him from time to time, would wonder what he was up to, would imagine he was busy making ever more millions as an attorney and financial advisor to the Saudis. But never would I have imagined that he would be associated, decades later, with an icon of the 21st century; that he is believed to have influenced the trajectory and meteoric rise of the young, mixed-race politician who led this nation for eight years. Not surprisingly, that individual, Barack Obama, is as enigmatic a figure as Donald Warden.
Much has been made of the similarities between Barack Obama's oratory style and that of his former minister and mentor, Jeremiah Wright, pastor emeritus of Trinity United Church of Christ in Chicago. But I've often wondered if Donald Warden was Obama's most influential mentor. Did Warden help Obama hone his public-speaking skills and oratory style? Inspire his trademark cool, his unflappable demeanor, his spellbinding charisma? Did Warden begin grooming Obama decades ago, long before 2004, when he burst upon the scene at the Democratic National Convention? Many of the internet's conspiracy claims about al-Mansour's relationship with Obama are unsubstantiated. Yet, given his involvement with black nationalist groups during the sixties; his professional and personal involvement with the Saudi ruling family; his training at UC Berkeley's prestigious law school; his combative, dazzling oratory style; and his ability to garner media attention—I suspect that the claims about his ties with Barack Obama are true.
I'm convinced that my college buddy Donald Warden, who adopted an Arabic name and joined the Muslim faith several years after graduating from law School, was one of the men behind the throne, a kingmaker who was as important to Obama's rise as were the Reverend Wright, advocate of black liberation theology; and Frank Marshall Davis, poet, journalist, and communist activist. I'm convinced that Warden, aka al-Mansour, was one of many who helped to groom Barack Obama and set him on the path that led to our nation's highest office. Perhaps the most important of all Obama's mentors, Warden appears not only to have helped Obama get funding from the Saudis for his graduate school, law school studies, and travels abroad; but Warden also appears to have helped him gain access to influential and wealthy movers and shakers, to Percy Sutton, Rev. Wright, Carly Fiorina, and other community and corporate luminaries.
Former college firebrand Donald Warden, later to be known as Khalid Abdullah Tariq al-Mansour, may well have been the man most responsible for Barack Hussein Obama's sudden rise to national and international prominence. But not one of the leaders and institutions that we count on to provide us with information, whether it's trivial or vital to our national interest, appears to have been aware of the connection between the two men. Not the FBI, the NSA, the CIA, or any other member of our country's intelligence community. Not our mainstream print and broadcast media with their armies of intrepid investigative reporters. Not our prestigious publishing houses. Not our visionaries in Silicon Valley, nor our directors at Google and Yahoo!, Twitter and Facebook. Not our academic world with its esteemed scholars. Not our cable news shows with their pundits and worldly-wise commentators. Not our Hollywood elites. Not our late-night TV comedians and talk-show hosts, nor our internet outlets with their daily tsunami of scurrilous gossip, rumors, and innuendo. Despite their far-ranging resources and their extensive contacts around the world and their deep pockets and their brilliance and intelligence and their experience, few of our country's influencers and powers-that-be were aware of Barack Obama's ties with Donald Warden, aka Khalid Abdullah Tariq al-Mansour, a race-baiting, virulent hater of the United States and Israel, of whites, and of Christians and Jews.
Or perhaps they were.
Views expressed in this article are the opinions of the author and do not necessarily reflect the views of The Epoch Times.