While Congress passed a $900 billion COVID-19 relief package on Monday, dozens of legislators voted against it.
In the House of Representatives, 53 members voted no, including 50 Republicans.
Rep. Paul Gosar (R-Ariz.) said he voted against the bill because it included billions for foreign governments.
"We need every dollar here helping our citizens. Instead we are buying billions in food for foreigners while bread lines form across the U.S. and American businesses remain closed by our own government," he said in a statement.
Rep. Rashida Tlaib (D-Mich.) said the bill is "woefully inadequate in addressing the needs" of people struggling amid the COVID-19 pandemic.
"It is estimated that at least 8 million people have been forced into poverty because our government failed to provide dire assistance in the midst of a global pandemic. Our government failed to show up for our residents when they needed them the most, and this bill does very little to reverse that failure," she said in a statement.
Rep. Warren Davidson (R-Ohio) said the way the bill was introduced—hours before the votes—was part of a "dishonest process."
"I will continue to vote against any bills that essentially bankrupt America and urge the president to veto any bill that spends trillions of dollars without a markup, debate, or the opportunity for other representatives to amend it," he added in a statement.
Six senators voted against the package, including Sens. Marsha Blackburn (R-Tenn.), Ted Cruz (R-Texas), and Rick Scott (R-Fla.).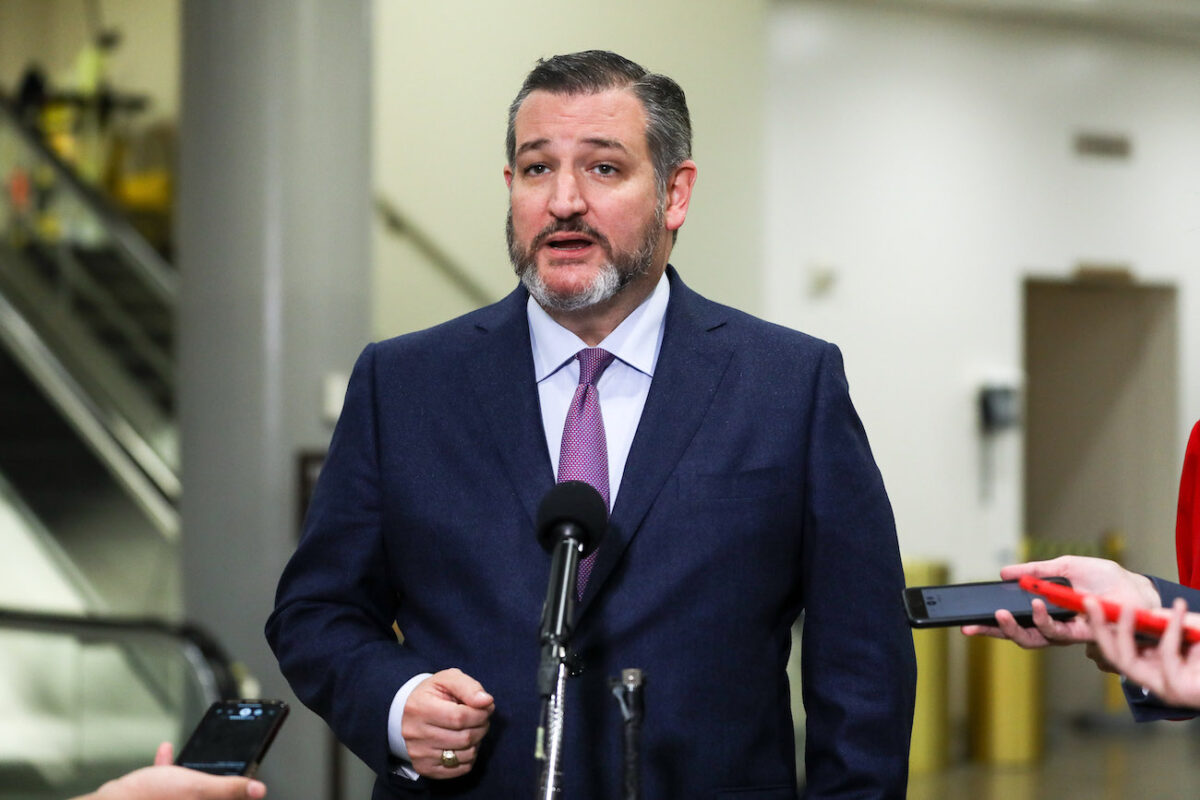 Cruz said in a statement that the relief was tied to a what he described as a wasteful, $1.4 trillion end-of-the-year spending bill.
"Had this bill been solely focused on reopening the economy, getting Americans back to work, and jump starting a recovery, it would have had my enthusiastic support," he said.
Scott noted that the relief bill and the spending legislation combined ran to nearly 5,600 pages.
"In classic Washington style, vital programs are being attached to an omnibus spending bill that mortgages our children and grandchildren's futures without even giving members a chance to read it. We are not spending money we have in the bank or anticipate we will collect in taxes. Washington doesn't seem to understand that new spending today will be paid for by increased federal debt and result in a tax increase on families down the road," he said in a statement.
"We have to stop operating this way; there is no excuse for the way Washington treats the American taxpayers. I've repeatedly voted against enormous and wasteful spending bills. The easy route is simply to go along as Congress continues to do harm to future generations of Americans, but I will not be a part of it."
Sen. Rand Paul (R-Ky.) tweeted: "Great news: Congress will, in 3 years, quit sending stimulus checks to dead people!!! Strong work, Congress (sarcasm intended). Until then, the dead will continue to vote and to cash government checks. Wouldn't want to rush something like that."