Cold storage workers at Victoria's largest meat processing facility, JBS Australia, temporarily walked off the job on July 28 over concerns about COVID-19; however, the company and WorkSafe denied there were unsafe conditions.
An estimated 45 cold store workers refused to work after a union health and safety representative said that there was an "imminent risk" of COVID-19 infection for employees.
A United Workers Union (UWU) media release described an incident on July 27 when a staff member returned to work before completing their 14 day isolation period. The worker stayed at the meat facility for more than an hour before being sent home.
JBS is connected to 71 confirmed COVID-19 cases and was already ordered to close about a fortnight ago by the Department of Health and Human Services (DHHS) after four workers tested positive for the virus.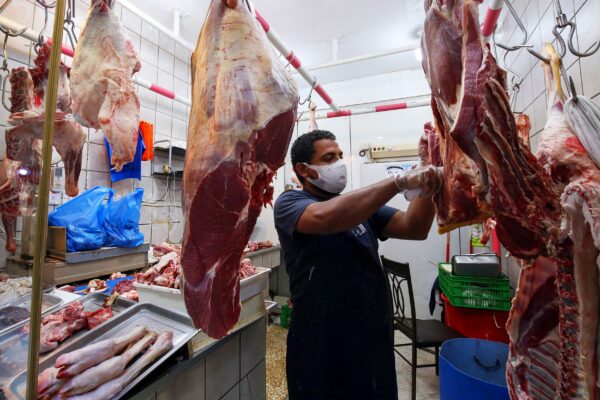 The UWU wanted the company to address the worker's safety concerns before reopening, but JBS said they would meet with workers once they were back to work, according to a media release.
"JBS Australia has worked hand-in-glove with DHHS to make the Brooklyn facility as COVID safe as it's possible to be," a JBS spokesman said.
A UWU spokesperson said via a media release that JBS agreed to "a 30-minute separation between shifts, so workers are not forced into a confined space during the change over, and agreed to give workers a safety briefing before they start."
"They have also provided workers with clear details on cleaning regimes for all high touch areas, the laundering of shared equipment, and on the provision of PPE.
"Because of these changes, workers have now returned to work," the spokesperson said.
The Victoria government has recently highlighted the growing rate of virus transmission through workplaces.
In a press conference on July 27, Premier Daniel Andrews said: "We have too many people who have symptoms, and they are going to work."
"That is what is driving these numbers up, and lockdown will not end until people stop going to work with symptoms but instead go and get tested because they have symptoms."