MELBOURNE, Australia—Practitioners of the spiritual practice Falun Gong marched through Melbourne's city streets to honour their fellow practitioners who have been killed and also those who continue to suffer persecution in China. July 20 will mark 19 years of violent suppression suffered by Falun Gong practitioners in China under the rule of the Chinese Communist Party (CCP).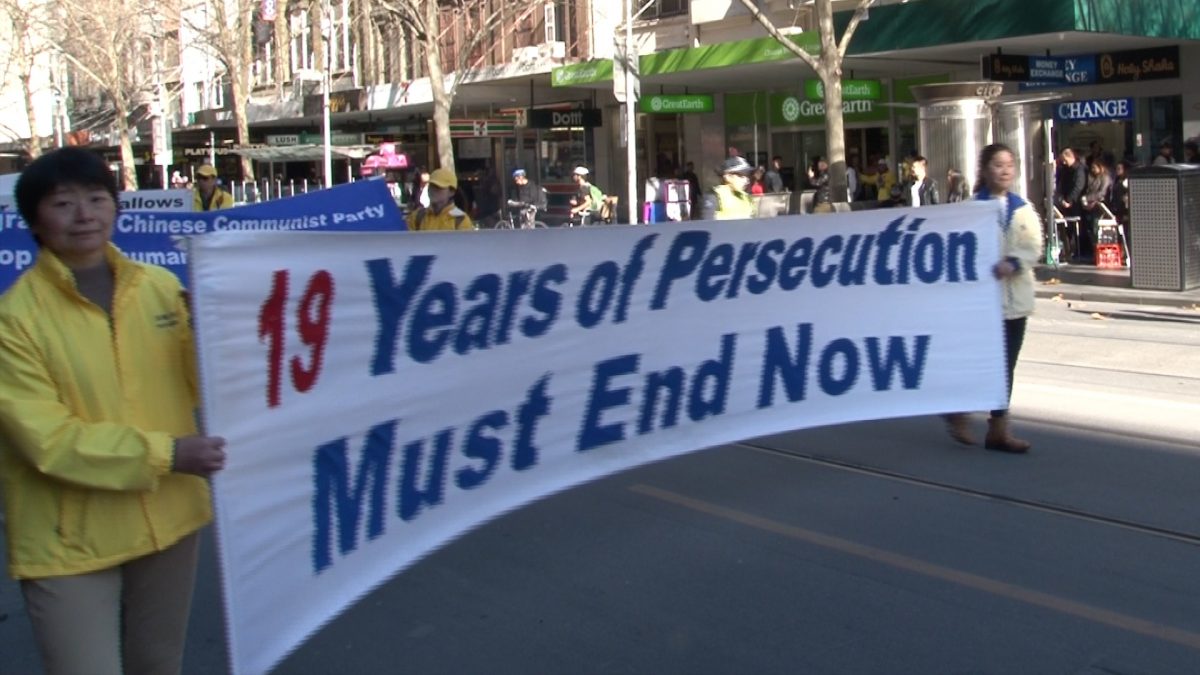 Under a clear, bright sky, the parade marched through the City's central business district.
Crowds gathered on the side of the road taking photos and videos of the blue-costumed Tian Guo (Divine Land) Marching Band, a gold-attired waist drum troupe and the meditation float decorated with colourful blossoming flowers. Amongst the crowds, bold banners calling for the CCP to "stop forced live organ harvesting" could be seen, along with other messages like "humanity's only hope is to improve morality."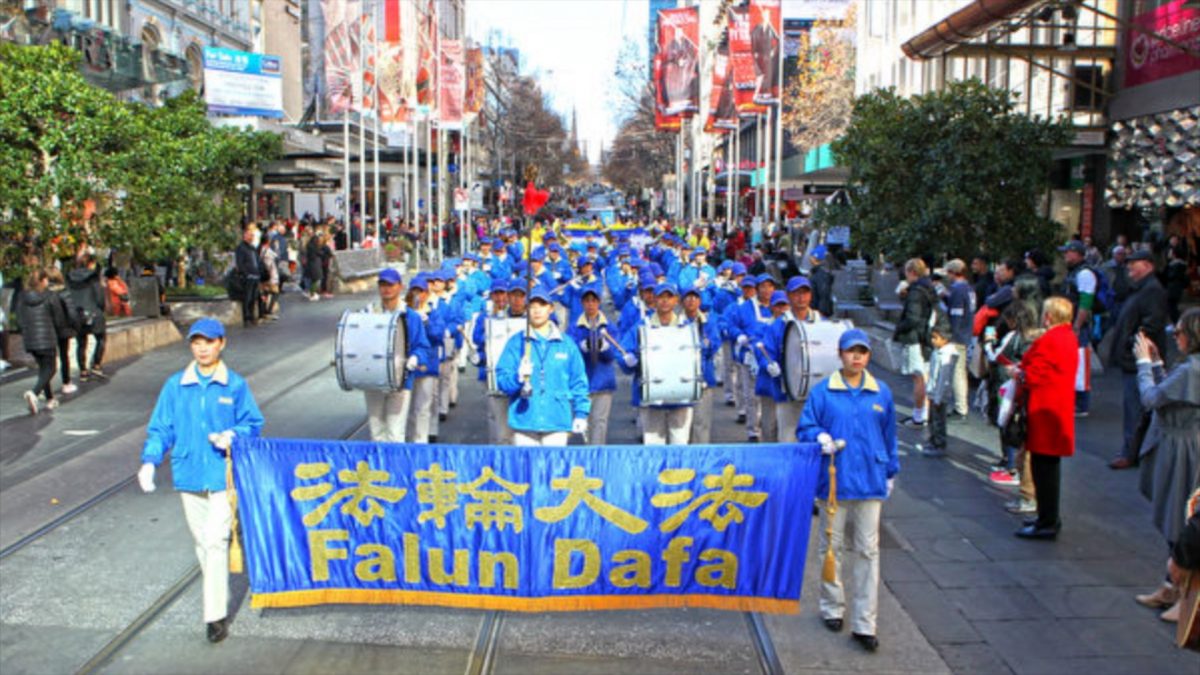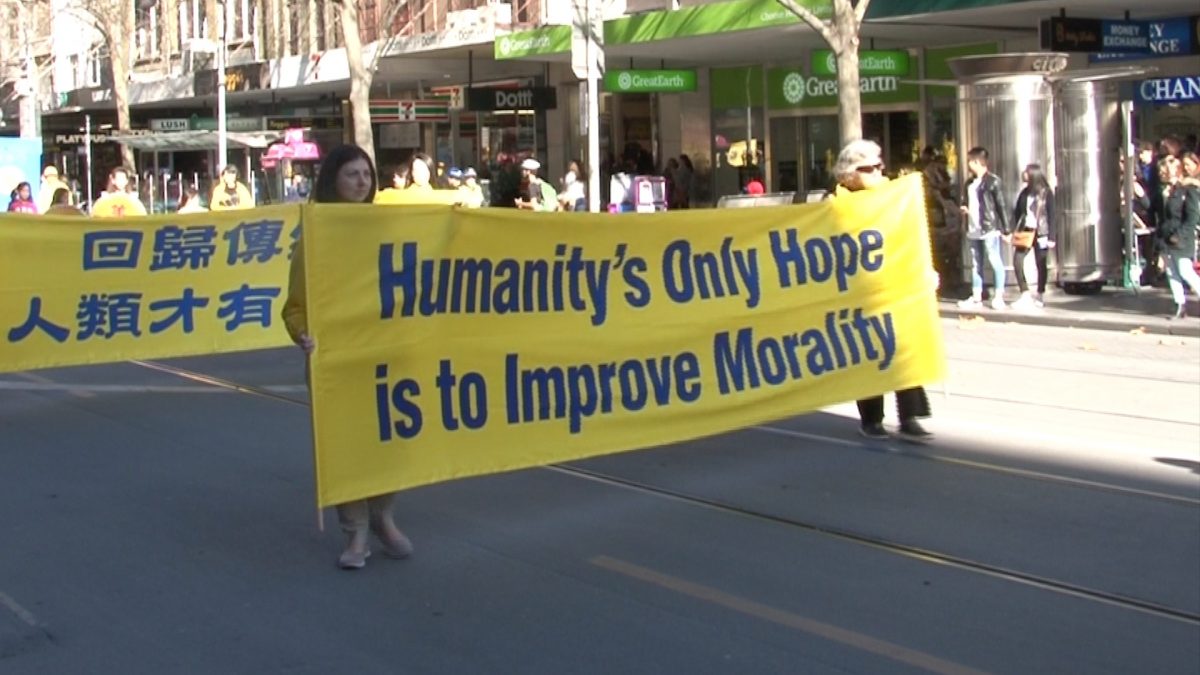 Why is Falun Gong Persecuted?

Falun Gong, also known as Falun Dafa, was introduced to the public in 1992 as a form of qigong—a term for gentle exercise movements aimed at regulating the flow of "qi" energy throughout the body.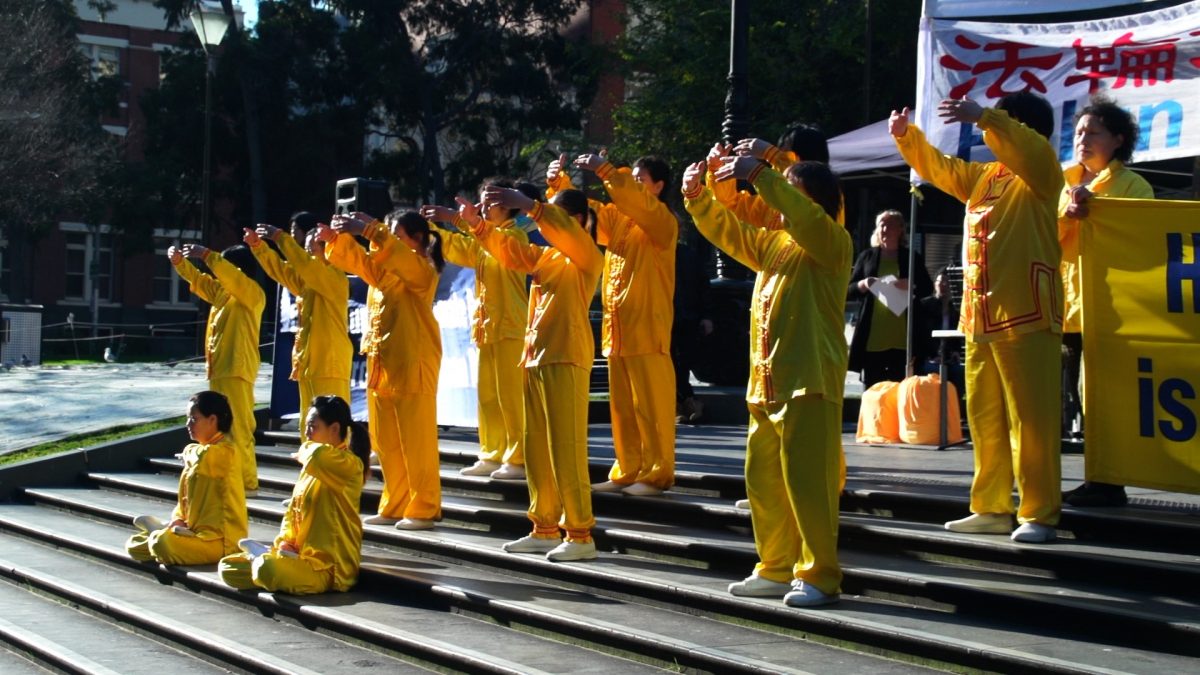 The practice of qigong exercises in China experienced a public upsurge during the 1970s. However prior to this, access to qigong in the 1950s had been largely restricted by the CCP and during the cultural revolution in the 1960s, it was labeled as superstition and "corrupt feudal leftovers."
When qigong reappeared, it was framed more in a scientific context than a spiritual or religious one to avoid political condemnation.
Falun Gong, founded by Master Li Hongzhi, was introduced during the period of qigong's resurgence in China. The practice is founded on the core tenets of Truth, Compassion, and Forbearance, and incorporates elements of both the Buddhist and Taoist traditions.
The practice includes four standing exercises and one sitting meditation to keep the body in an harmonious state. The refinement of the nature of the heart and mind are considered key to achieving a holistic state of health.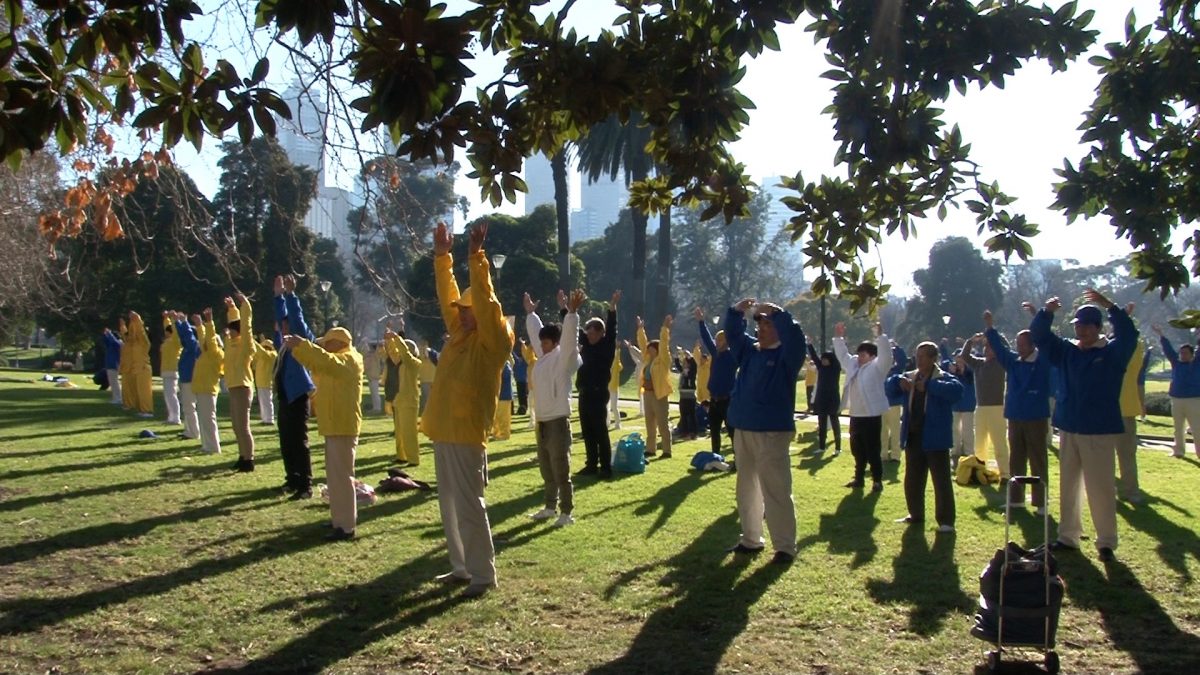 The practice grew quickly because it was free to learn and because word spread rapidly of the health benefits that it had brought people. By 1999, it was estimated that 100 million people in China were practicing Falun Gong. This included politicians and public servants within the CCP.
Former leader of the CCP, Jiang Zemin, perceived Falun Gong as a threat when the number of practitioners exceeded the number of Communist Party members. On July 20, 1999, Jiang initiated the persecution and suppression of Falun Gong, aimed at defaming, bankrupting, and destroying practitioners physically.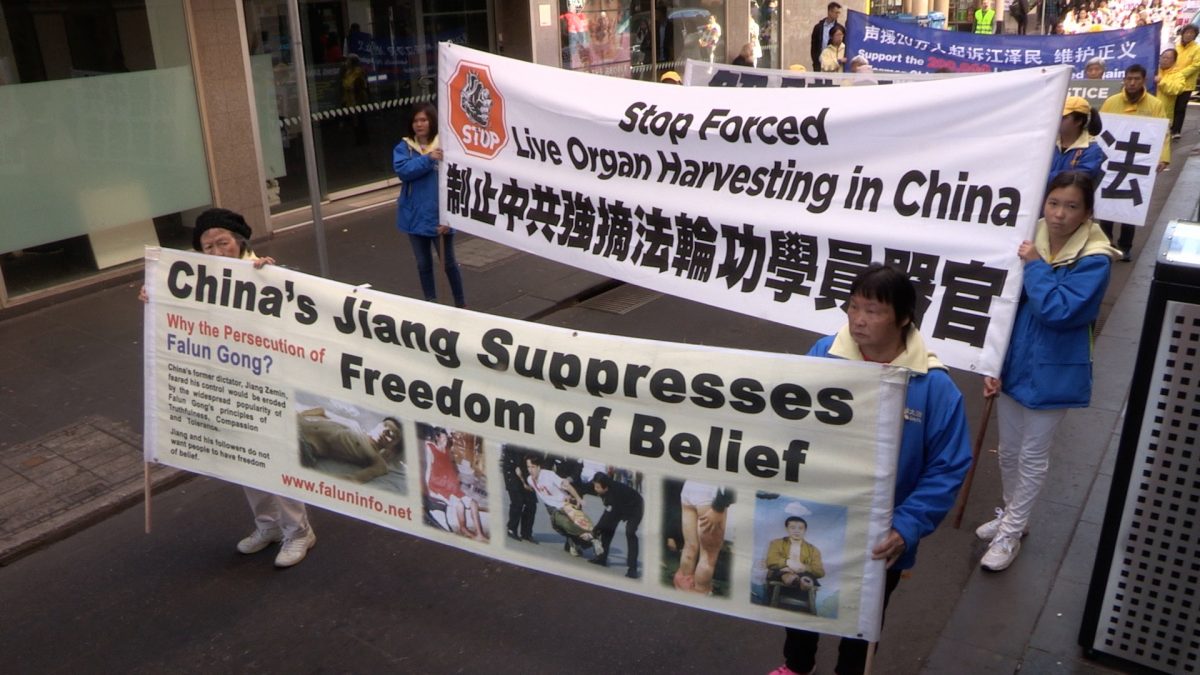 In 2006, a woman working at Sujiatun Hospital in China said that about 4,000 Falun Gong practitioners had been killed there for their organs. She said that her husband, a surgeon working at the same hospital, had removed the corneas from 2,000 practitioners while they were still alive. Some of the victims were still breathing after the removal of their organs. In some cases, victims were thrown into an incinerator when they were at the point of death.
Although organ harvesting practices occur in many parts of the world, it is only in China that it is state-sanctioned.
There is a growing body of evidence to show that the practice of forced organ-harvesting from Falun Gong practitioners is occurring.
This includes a recorded phone call in which a former Chinese minister of health, Bai Shuzhong, stated that President Jiang Zemin gave the order to do transplant surgeries using organs from Falun Gong practitioners in detention centres. This phone call is featured in the 2017 documentary, "Harvest Alive."
Support from Community Leaders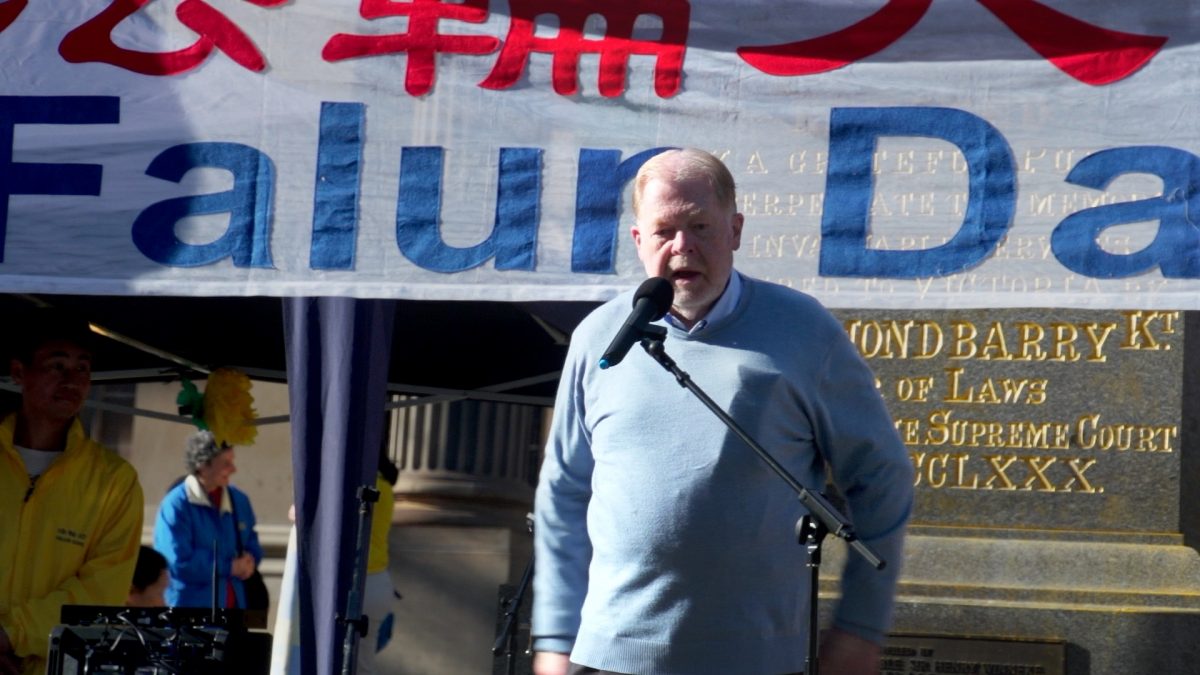 Andrew Bush, a senior member of the Liberal Party who has served over 50 years as NSW and Victorian Justice of the Peace, said that the Chinese Communist Party needs to recognise that persecuting Falun Gong is wrong.
"This is simply another holocaust that needs to be stopped as soon as practicable. And where the initiators need to be held to account. There is a move where there's over 200,000 signatures to have Jiang Zemin taken to court in China and held accountable.
"There's now a move here, that I've initiated to take a similar case to the international criminal court against Jiang Zemin. Some how we got to get the Chinese government to recognise that what they're doing is evil, is wrong, and they've got to stop it."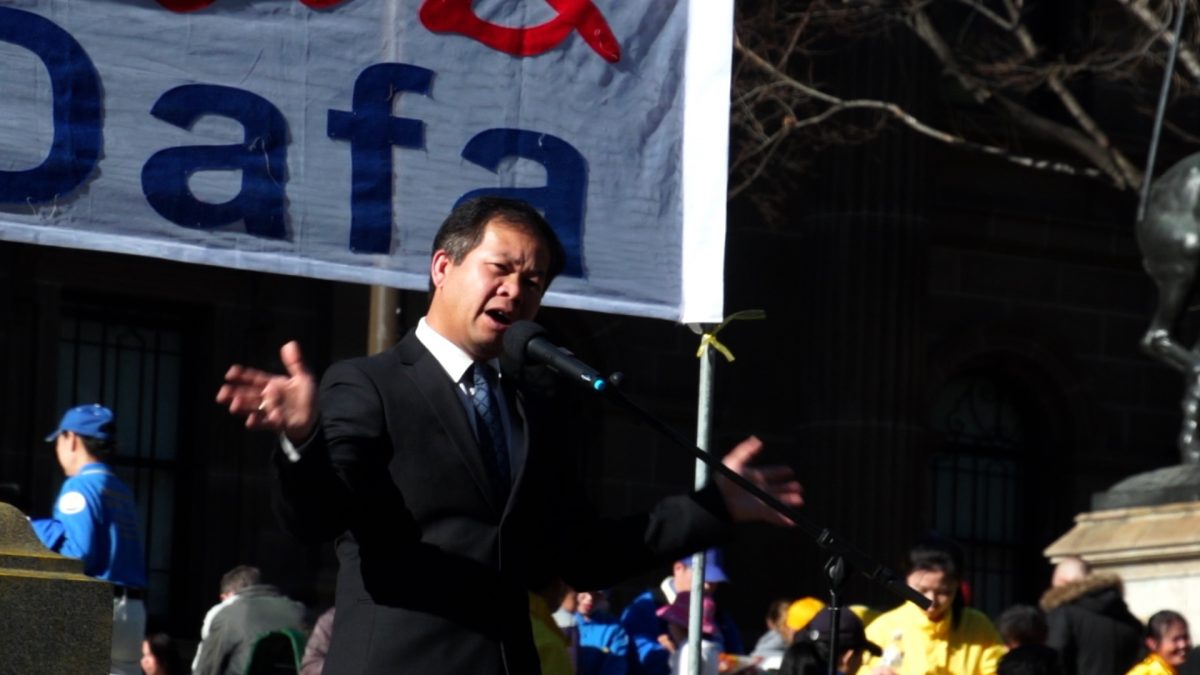 Bon Nguyen, President of the Australian Vietnamese Association said that as a fellow human being, he has an obligation to voice out the injustices brought upon Falun Gong practitioners.
"[Because] I come from Vietnam, I [ran] from away from the Communist Regime. I understand how [the] communist regime is," Nguyen said.
"All [Falun Gong practitioners'] do is just practice meditation. They have done nothing wrong in China," he added.
[What has] happened in China … as a fellow human being, I do have the responsibility and the obligation to voice it out."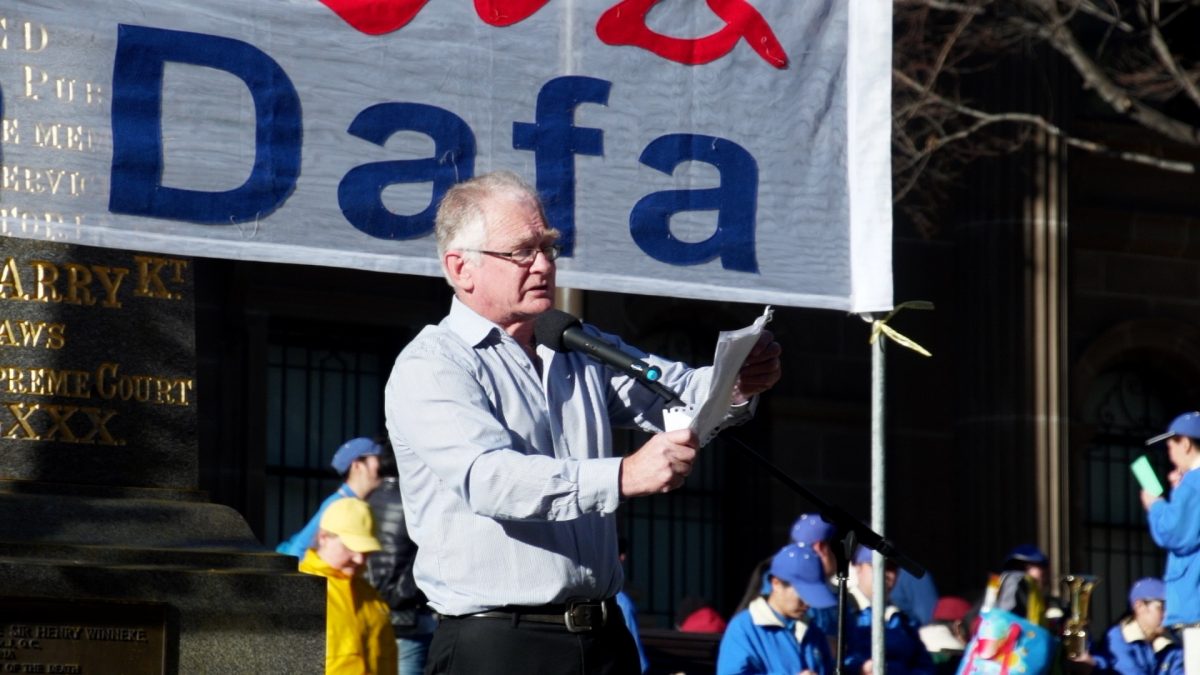 Gerard Flood from the Democratic Labor Party gave some words of encouragement to Falun Gong practitioners in China and around the world.
"Falun Gong practitioners throughout the world should rest assured that the Communist Party's coercions, brutality and murder is a sign that they are failing. Falun Gong's adherence to Truth, Compassion and Forbearance are the weapons that will win over the hearts and minds of people not only in China but everywhere. And one day the practitioners of such viciousness will face justice."
There are over 4,000 confirmed cases of practitioners having been killed by the persecution. According to Minghui.org, a U.S.-based website that tracks the persecution in China, many times that number have been killed in the course of organ-harvesting atrocities.
Hundreds of thousands have been illegally arrested, detained, and tortured; the persecution continues today.
Watch Next:
The 19-Year Persecution of Falun Gong in China
On July 30, 1999, the dictator Jiang Zemin launched a campaign to eradicate the spiritual practice of Falun Gong.