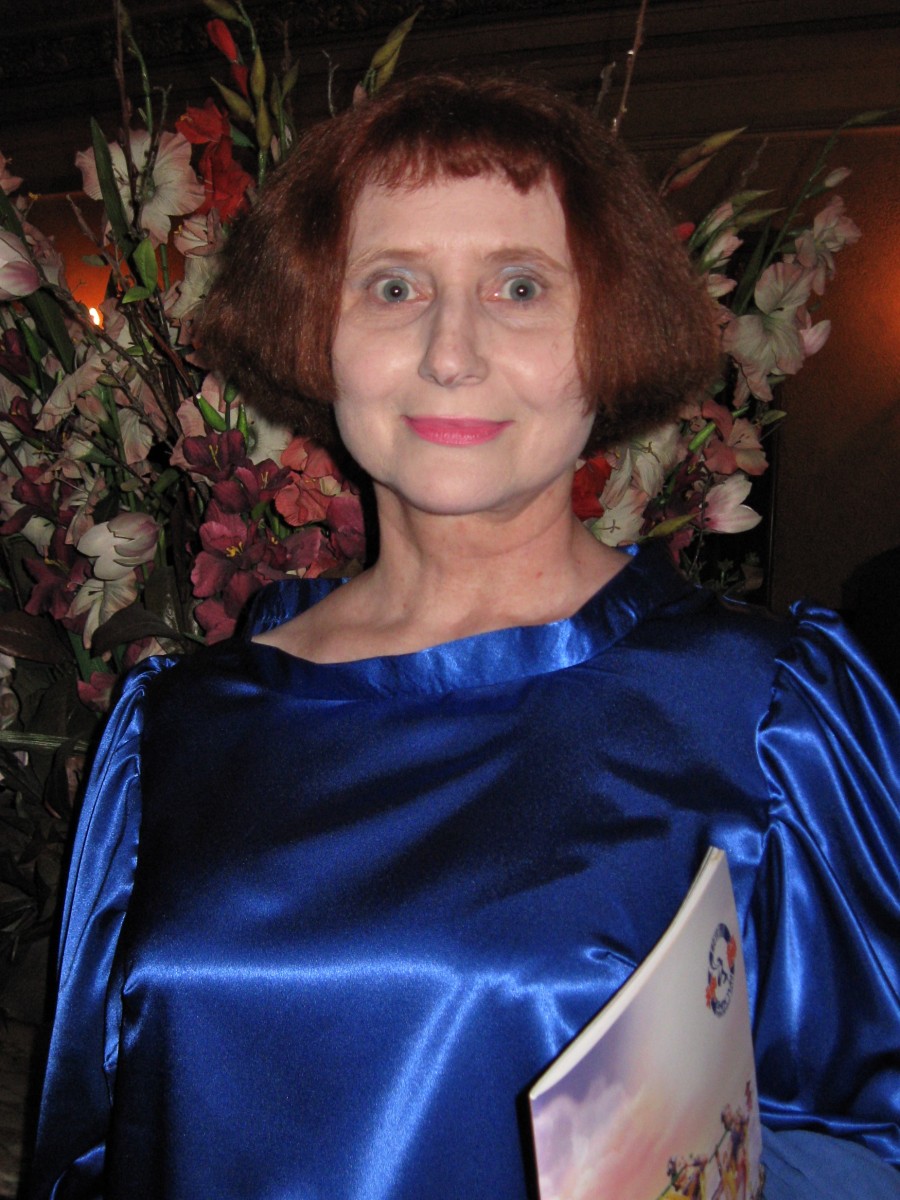 MELBOURNE, Australia—For those who work in the field of visual and performing arts, Shen Yun's artistry is even more appreciated.
Dress and costume maker Zora Bryce also trained in classical ballet in her adolescence and is an avid theatergoer and fan of the Australian Ballet. She attended the second last show of Shen Yun Performing Arts at Melbourne's opulent Regent Theatre on April 14.
"[It] was very interesting because clearly they have been classically trained. And I thought the men in particular were very good because their movements were good, they were strong and when they did their tumbling and back flips and forward flips. I thought that was very good," said Ms. Bryce.
Classical Chinese dance is considered possibly the most comprehensive system in the world and requires extensive training to master, the company's website states.
As a costume maker she also expressed her admiration for the workmanship in Shen Yun: "The costumes were beautiful. Really extravagant. I think they've done very well."
Shen Yun's costume artists draw their inspiration form traditional attire that spans all levels of society and millennia. Colours are contrasted and harmonised and shapes are balanced in such a way that every detail is used to full effect whether the stories are earthly tales or heavenly legends.
Ms. Bryce also spoke about her 4 year-old niece who is studying ballet, and the fact that she is looking forward to bring along to see Shen Yun when she is older.
She concluded by saying: "I feel very relaxed, and I'm very glad I came along. I'm very happy. It's very good, it's very good entertainment and it's very diversified. I think that I'd recommend it to friends and family."
By Leigh Smith and Kati Turcu
Shen Yun Performing Arts, based in New York, tours the world on a mission to revive traditional Chinese culture. Shen Yun Performing Arts New York Company will perform at the Regent Theatre, Melbourne, Australia, through April 15.
For more information, visit ShenYunPerformingArts.org.
Regent Theatre