Victorian authorities have issued a warning for very dangerous thunderstorms which could unleash flash flooding in parts of the state after the weather turned wild on Wednesday night.
The Bureau of Meteorology sent out a red alert warning for northern and western Melbourne, as well as the southern Macedon Ranges, for severe thunderstorms just before 7 a.m. on Jan. 27.
Meteorologists expect that heavy rainfall will impact people living in the following areas: the city's inner-eastern, central, northern, southeastern, outer-eastern, northern and western suburbs.
Victoria's emergency services have also released a Watch and Act alert, cautioning people in Greater Melbourne against hazards such as floodwater, debris, damaged building, and fallen trees and power lines. The alert also warns people to take shelter if necessary.
"Very dangerous thunderstorms were detected on the weather radar near Gisborne and Woodend. These thunderstorms are moving from the north of Melbourne towards the south to southeast," the emergency alert said. "Severe weather causing intense rainfall that may lead to dangerous and life-threatening flash flooding is likely."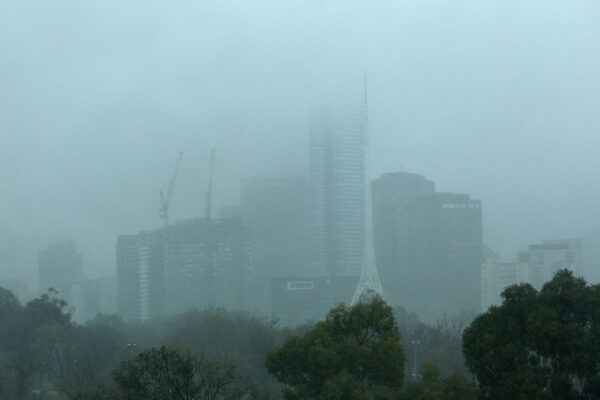 Malmsbury Headwall witnessed 56.2mm of rainfall one hour to 5:15 a.m. Meanwhile, meteorologists recorded 38.6mm of rain in Trentham Reservoir 60 minutes to 6 a.m.
"The Bureau of Meteorology warns that at 7:05 a.m., severe thunderstorms were detected on the weather radar near Craigieburn, Footscray, Greensborough, Melton, Preston, St Albans and Sunbury," the bureau said in the warning. "These thunderstorms are moving towards the southeast. They are forecast to affect Caulfield, Glen Waverley, Melbourne City, Ringwood and Werribee by 7:35 a.m. and Dandenong, Frankston and Pakenham by 8:05 a.m."
Residents with respiratory health issues are also urged to take care as a condition called thunderstorm asthma may occur during thunderstorms. People with asthma or hay fever symptoms are advised to stay inside to protect their health and consult their GPs if necessary.
HOTLINE
National Home Doctor Service—Tel. 13 SICK (13 74 25)
Asthma Australia Helpline—Tel. 1800 ASTHMA (1800 278 462)
National Asthma Council of Australia —Tel. 1800 032 495