The second day of President Donald Trump and First Lady Melania Trump's state visit in London ended with a lavish "reciprocal" dinner hosted by the Trumps at Winfield House, the residence of the U.S. ambassador to the UK on June 4.
In attendance was guest of honor Prince Charles and his wife, Camilla, Duchess of Cornwall, along with Ambassador Woody Johnson and his wife Suzanne Ircha. There were some 60 guests who attended.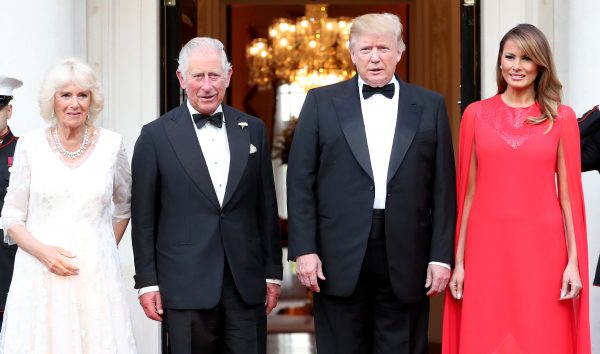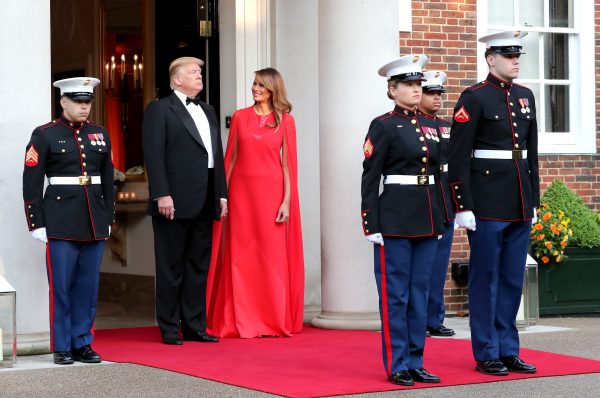 Melania once again demonstrated her ability to dress diplomatically while maintaining her elegance when she stepped out in front of the mansion in a gorgeous red sequinned cape-sleeve gown to welcome the guests of honor.
The floor length gown designed by Clare Waight Keller for Givenchy features a bead-embroidered bodice panel as well as long cape sleeves with slits in the front. The dress is priced at $8,340.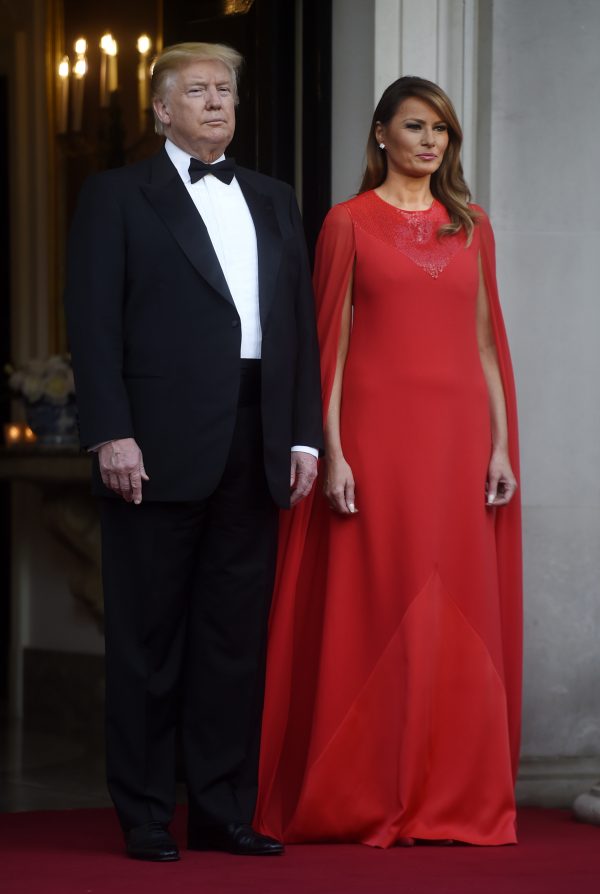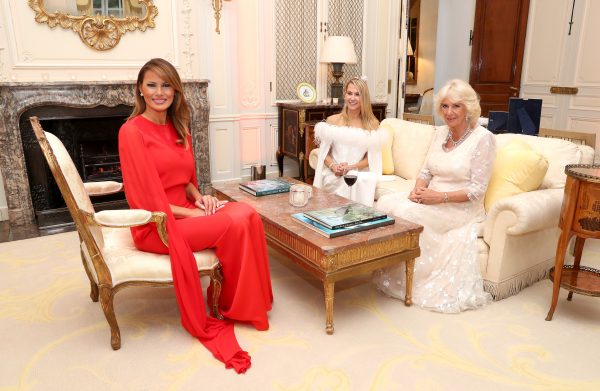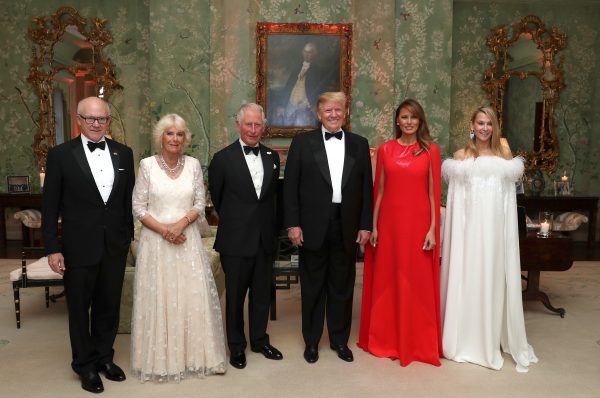 The first lady's red gown is reminiscent of an elegant pale yellow cape-sleeve gown she wore at a dinner during last year's UK state visit. The dress was chosen for the dinner because the pale yellow shade paid homage to Queen Elizabeth II, Melania's stylist Herve Pierre told WWD at the time. According to the stylist, the shade was one of the British monarch's favorites.

The Trumps are spending three days in the UK during the president's weeklong European trip, which is both ceremonial and official. On June 3, Trump spent parts of the day with Queen Elizabeth and Prince Charles. It ended with an extravagant State Banquet at Buckingham Palace where formal toasts were exchanged between the two nation's heads of state.
The centerpiece of the president's visit will be two days to mark the 75th anniversary of D-Day on June 6, likely the last significant commemoration most veterans of the 1944 battle will see. Apart from visiting the queen and attending D-Day commemoration ceremonies on both sides of the English Channel, he will also make his first presidential visit to Ireland.
Earlier on June 4, the president and the first lady went to No. 10 Downing Street to meet the UK Prime Minister Theresa May and her husband Philip May, where they had an expanded bilateral meeting between Trump's team and May's team before and during lunch. This was followed by a press conference where Trump said the "United States is committed to a phenomenal trade deal between the U.S. and the UK."
During the business discussions, the first lady and Philip May attended a garden party in the prime minister's Rose Garden, greeted by a row of children holding either a British or American flag. The first lady was wearing a belted light brown coat with a dark shirt underneath coupled with a pair of black stiletto pumps.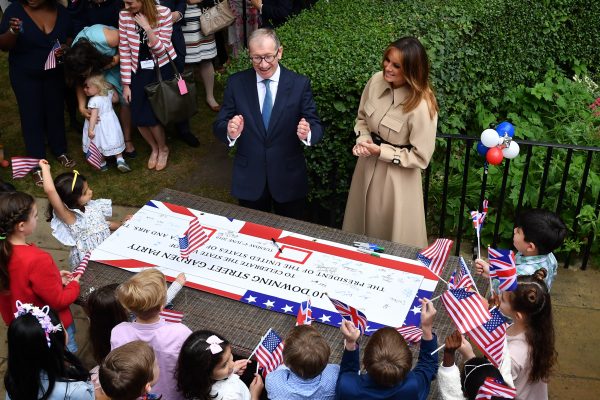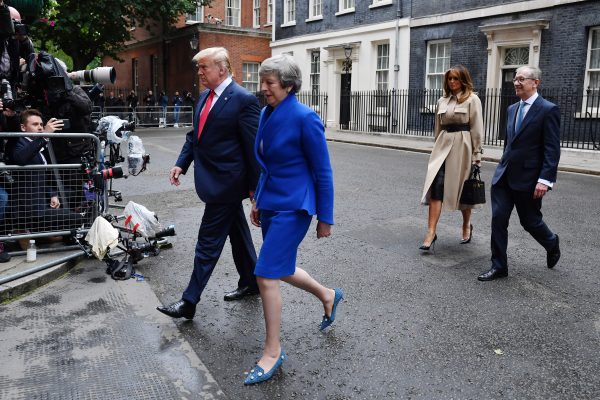 The Trumps also toured the Churchill War Rooms with the prime minister and her husband.
NTD reporter Zachary Striber and The Associated Press contributed to this report.