A 95-year-old American veteran was thrilled when he received a high-five from First Lady Melania Trump during the D-Day commemorations at Normandy, France, on June 6.
Harold Terence, who was enlisted at 19 and served as a radio operator during the war, was awarded a Legion of Honor medal from President Emmanuel Macron for his heroic work in World War II.
At one point of the ceremony, the first lady, who was walking across the stage to her seat, spotted Terence's outstretched hand and gave him a reassuring high-five as she walked past him. The moment can be seen in a video that captured the heartwarming incident.
Terence told the Daily Mail that before the celebration he met the first lady briefly, shook hands, and took a photo together.
He revealed that he wanted to get a hug from the first lady but instead froze.
"We shook hands and my daughter took a picture and I froze. I wanted to put my arms around her but I didn't. I know she would have OK'd it. I froze and I didn't do it. We have the picture of just me and her holding hands and then getting a high-five from her," Terence told the news website.

The veteran said he was also congratulated by the president during the ceremony and that he was "very overwhelmed by his presence."
During the ceremony, Trump delivered a moving speech to pay his respect to those who died and honor American veterans, saying that they were "among the very greatest Americans who will ever live."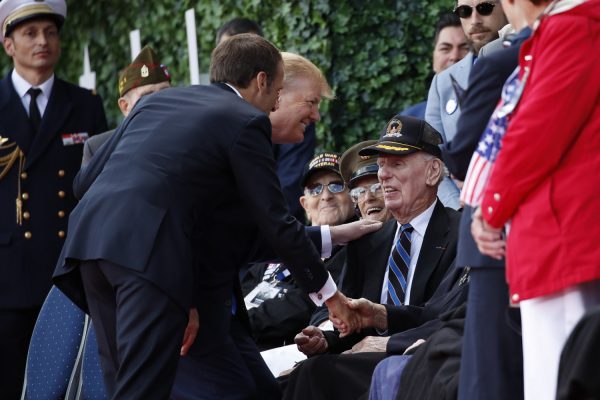 In his speech, which drew surprise acclaim from some of his outspoken critics, Trump said American soldiers "came from the farms of a vast heartland, the streets of glowing cities, and the forges of mighty industrial towns. Before the war, many had never ventured beyond their own community. Now, they had come to offer their lives halfway across the world." The president also recognized Polish, Norwegian, Australian, and French fighters.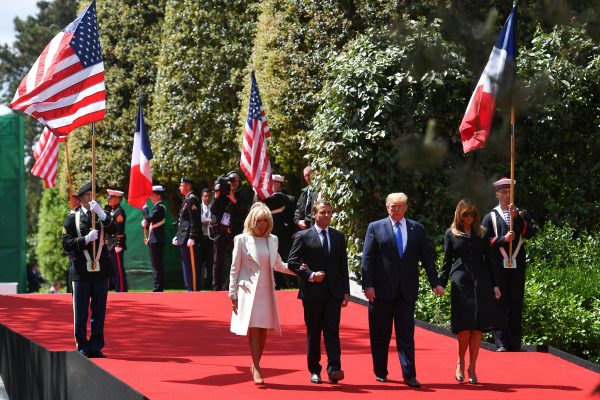 The president also described the 130,000 service members who fought as the "citizens of free and independent nations, united by their duty to their compatriots and to millions yet unborn."
"The blood that they spilled, the tears that they shed, the lives that they gave, the sacrifice that they made, did not just win a battle. It did not just win a war. Those who fought here won a future for our nation. They won the survival of our civilization. And they showed us the way to love, cherish, and defend our way of life for many centuries to come," he said.
The president and the first lady returned to Washington on June 7.
Zachary Stieber and The Associated Press contributed to this report.