Melamine-tainted Milk Resurfaces in China
February 3, 2010 8:08 pm Last Updated: October 1, 2015 8:51 pm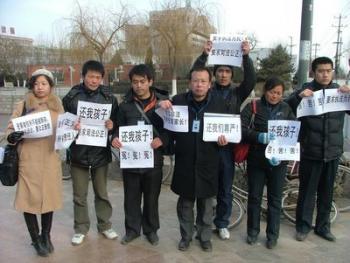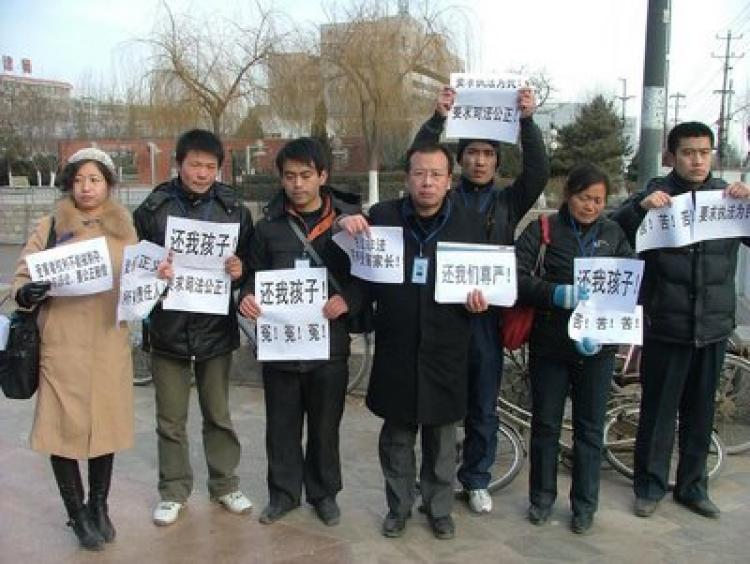 Melamine-tainted milk products are showing up again in China. High levels of the industrial chemical were recently found in the products of four Chinese food companies by the Health Department in Guizhou Province in southwest China.
According to The Information Times, four companies were blacklisted: the Panda Dairy in Shanghai, the Zibo Lusaier Dairy in Shandong, the Tieling Wuzhou Food Company in Liaoning, and the Laoting Kaida Refrigeration Plant in Tangshan, Hebei Province.
The Southern Metropolis Daily reported that the Panda Dairy, where four batches of highly contaminated milk powder and condensed milk were found, has been shut down while the others are still under investigation.
Repackaging for Profit
During the scandal, uncovered in 2008, the Chinese regime admitted that six babies died and about 300,000 others became sick after drinking melamine-tainted milk. One year later, some companies took the tainted milk that was not destroyed and repackaged or reprocessed it to reap staggering profits.
According to a People's Net report, last November the Jinqiao Diary Company in Shaanxi repackaged its 5.25 tons of tainted milk powder and sold it in Guangxi Province.. Repackaged tainted milk powder was found in the market as early as Oct. 2008, but it was only sealed and sent off to the company warehouse. It was not destroyed.
Mr. Chen Ligan, the father of a baby who developed kidney stones, told The Epoch Times, "We have repeatedly questioned the procedure for disposing of melamine-tainted milk products, because the process is not transparent. It is still not clear whether the government has destroyed the poisoned milk products or not." Chen's baby had stones in both kidneys.
Ms. Jiang Yaling, whose baby also had kidney stones, said the regime has failed to carry out supervision or enforce penalties, thus letting melamine-tainted products flow back into the market.
A group of parents founded a non-governmental organization, "Home for the Kidney -Stone Babies." Founder Zhao Lianhai was arrested just before U.S. President Obama's visit to China. He was charged with "quarreling and stirring up trouble."
Read the original Chinese article.