Megyn Kelly wants $50 million to leave NBC, according to a new report.
Kelly signed an approximate 3-year, $69 million contract with the network in late 2017, and ended up making about $25 million a year.
She has around one year and 10 months to go in the contract, and wants $50 million to sever ties with NBC, sources familiar with the negotiations told TMZ.
That would be all the money she's owed.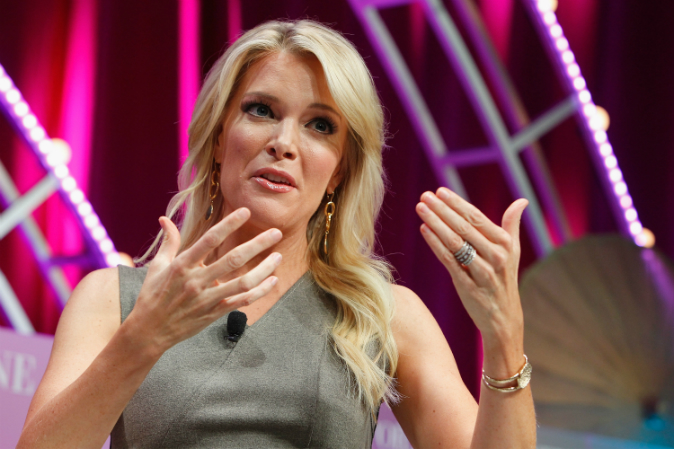 The Daily Mail previously indicated that she'd be paid all the money she's owed since the deal is "a non-break deal."
Echoing a report by NBC News, which cited a source presumably from within the network, TMZ said Kelly's lawyer Bryan Freedman wanted to meet with NBC executives to negotiate an exit on Friday.
Kelly's exit is foregone after the network's "Today" show aired a segment Friday morning discussing how "Kelly is in talks with the network about her imminent departure."
Also early Friday, NBC News published the report that characterized the exit as happening soon. "Conversations have already started about Megyn's exit from the network," a source told the outlet. Another source said it was "extremely unlikely" she would return to the network.
This morning, NBC News host Megyn Kelly is in talks with the network about her imminent departure, according to a source familiar with the situation. pic.twitter.com/4Ter7kP0LT

— TODAY (@TODAYshow) October 26, 2018
NBC News and Megyn Kelly are in talks about the anchor leaving the network. https://t.co/CxZbQSdDyT

— NBC News (@NBCNews) October 26, 2018
No NBC News executives or spokespersons have gone on record but they appear to be communicating through their network's stories while remaining anonymous.
Kelly has also not commented on her contract or possible break with NBC publicly. She last appeared on her show on the network on Oct. 24, apologizing at the top of the segment for her comments the previous day about blackface and white face. She said she wasn't clear on why some consider the practices racist.
In her apology, she said she listened to the criticism and has decided that the practices are racist. "I learned that given the history of blackface being used in awful ways by racists in this country, it is not OK for that to be part of any costume, Halloween or otherwise," she said.
The show aired repeats on Thursday and Friday.
From NTD.tv